"From the Motown records I wore out on the south side to the 'who run the world' songs that fuelled me through this last decade, music has always helped me tell my story, and I know that's true for everybody here," Michelle said, according to People, as the room erupted in applause.
"Whether we like country or rap or rock, music helps us share ourselves, our dignity, our sorrows, our hopes and joys. It allows us to hear one another, to invite one another in. Music shows us that all of it matters, every story, every voice, every note, in every song. Is that right ladies?"
Fans around the world praised Michelle, with one writing: "The applause and extended cheers Michelle received brought me to tears."
Another added: "We miss you @MichelleObama!" While a third wrote: "That was awesome. The place went wild. So much love for Michelle."
The Grammy Awards, which recognises achievements in the music industry, saw the likes of Dolly Parton, her goddaughter Miley Cyrus, Katy Perry and many more join forces to celebrate the best of the best in the music industry.
Dolly — who was honoured with the MusicCares Person of the Year award — stole the show early on in a striking red dress which featured feather detailing, silver embroidery and a ruffled hem. She completed the look with matching red stilettos, and wore her trademark blonde locks in voluminous waves.
Read more: Michelle Obama makes bold statement in yellow frock and long glittery boots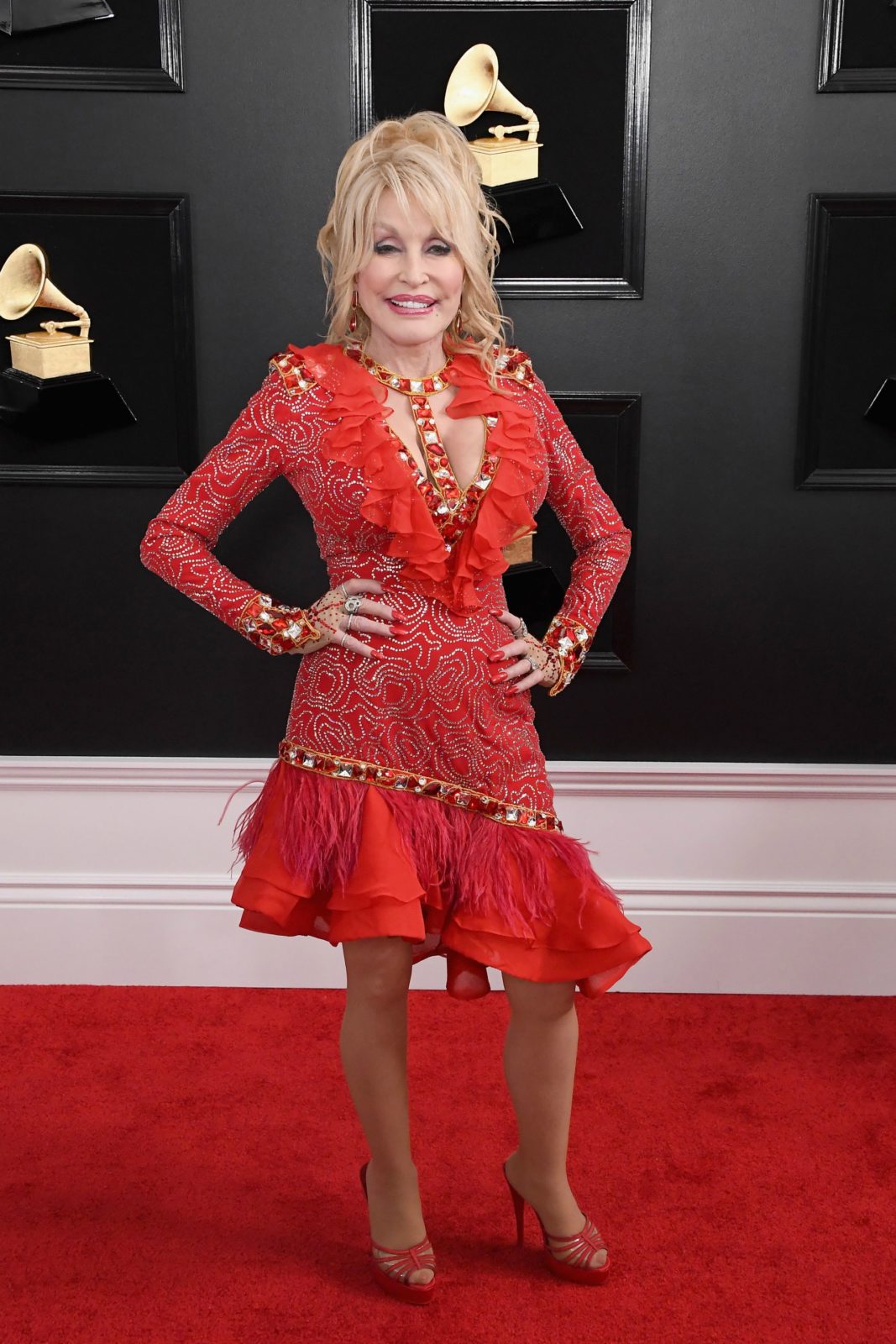 Read more: Dolly Parton opens up on marriage to rarely-seen husband of 52 years
The 73-year-old later slipped into a tasseled white dress as she took to the stage, with her goddaughter Miley, to perform a stunning rendition of 'Jolene' in a special performance honouring the country star's career.
Are you a fan of Michelle Obama and Dolly Parton? Do you like their style?