She coupled the killer outfit with some sky-high scarlet red stilettos and wore her hair loose and wavy in her signature style.
She co-ordinated perfectly with her husband Donald, who opted for a bright red tie with his suit. They stood for official photos outside the main doors alongside the Japanese politicians, before heading inside for the relaxed evening.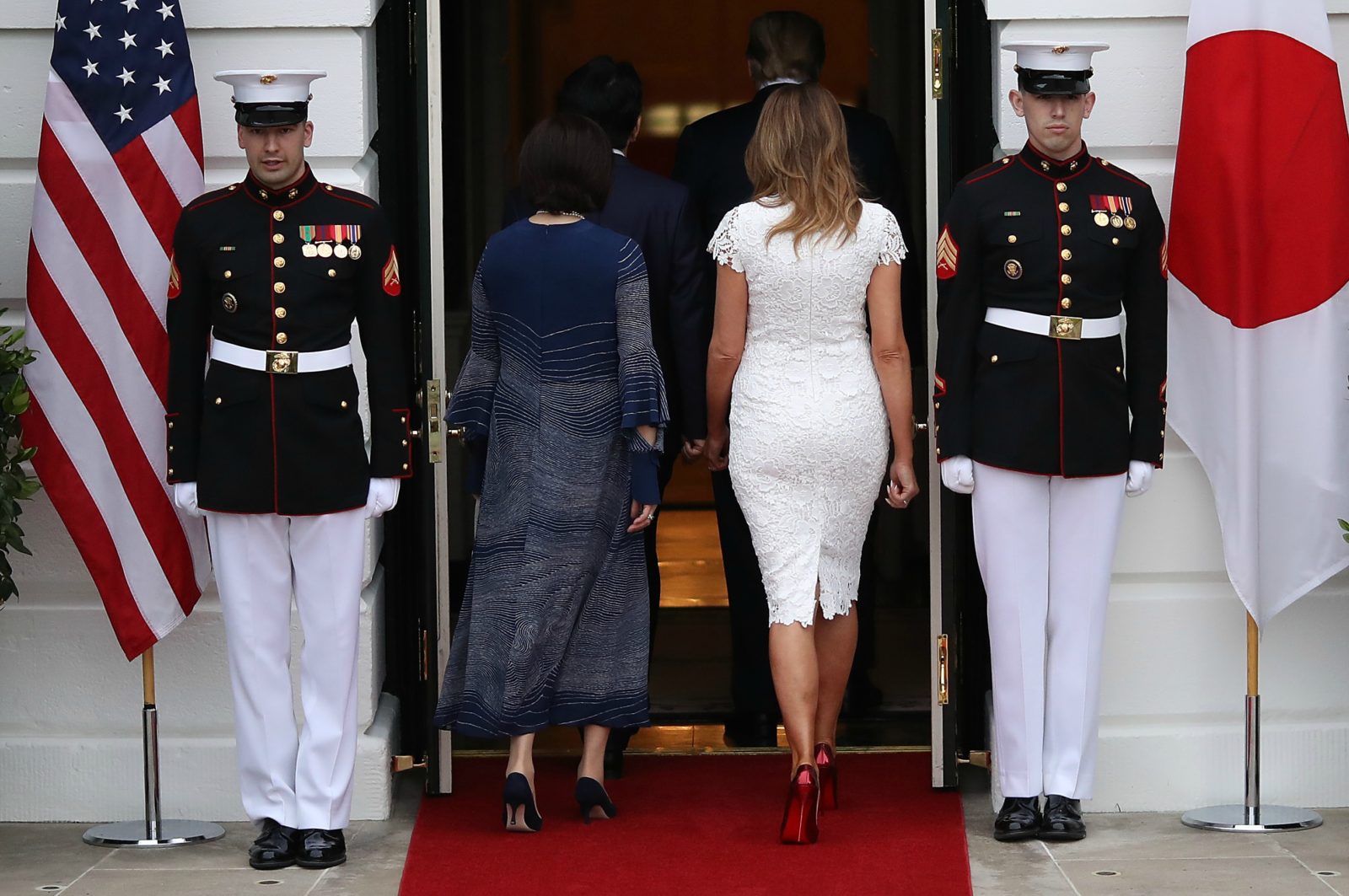 It came after the White House shared a birthday message for the First Lady on Twitter, showing her sat alone on a huge sofa in a stylish green coat, surrounded by cameras and reporters.
It was taken during Donald's meeting with Czech Prime Minister Andrej Babis last month.
Unfortunately, the post was soon inundated with hilarious responses as people questioned why she was alone and began editing other objects in beside her.
Social media users edited everyone from Vladimir Putin to Kellyanne Conway into the snap, with more questioning why that particular photo was chosen at all.
"WHY WOULD YOU PICK THIS PHOTO," one wrote while another even added a snap of her sat on the iconic Friends sofa in Central Park.
Meanwhile it's been a busy few days for Melania who once again stole the show at the annual Easter Egg Roll.
The First Lady showed off her maternal side on that occasion as she played with a group of children, read them a book and even joined them for a series of selfies in the grounds outside, looking as stylish as ever in a blue summer dress.
Bending down to chat to each of the kids, she won fans over as she looked delighted to chat to each of them before throwing herself into the games and egg hunts.
She was joined by her husband, 72, who took some time out to greet the kids himself alongside his wife before standing to watch the celebrations.
Do you like Melania's birthday outfit?