Bending down to chat to each of the kids, she won fans over as she looked delighted to chat to each of them before throwing herself into the games and egg hunts.
She was joined by her husband and US President Donald, 72, who took some time out to greet the kids himself alongside his wife before standing to watch the celebrations.
The Trumps also showed their affectionate sides at the event as they held hands on the stairs to greet the crowd, before Donald was seen holding his arm around Melania at one point.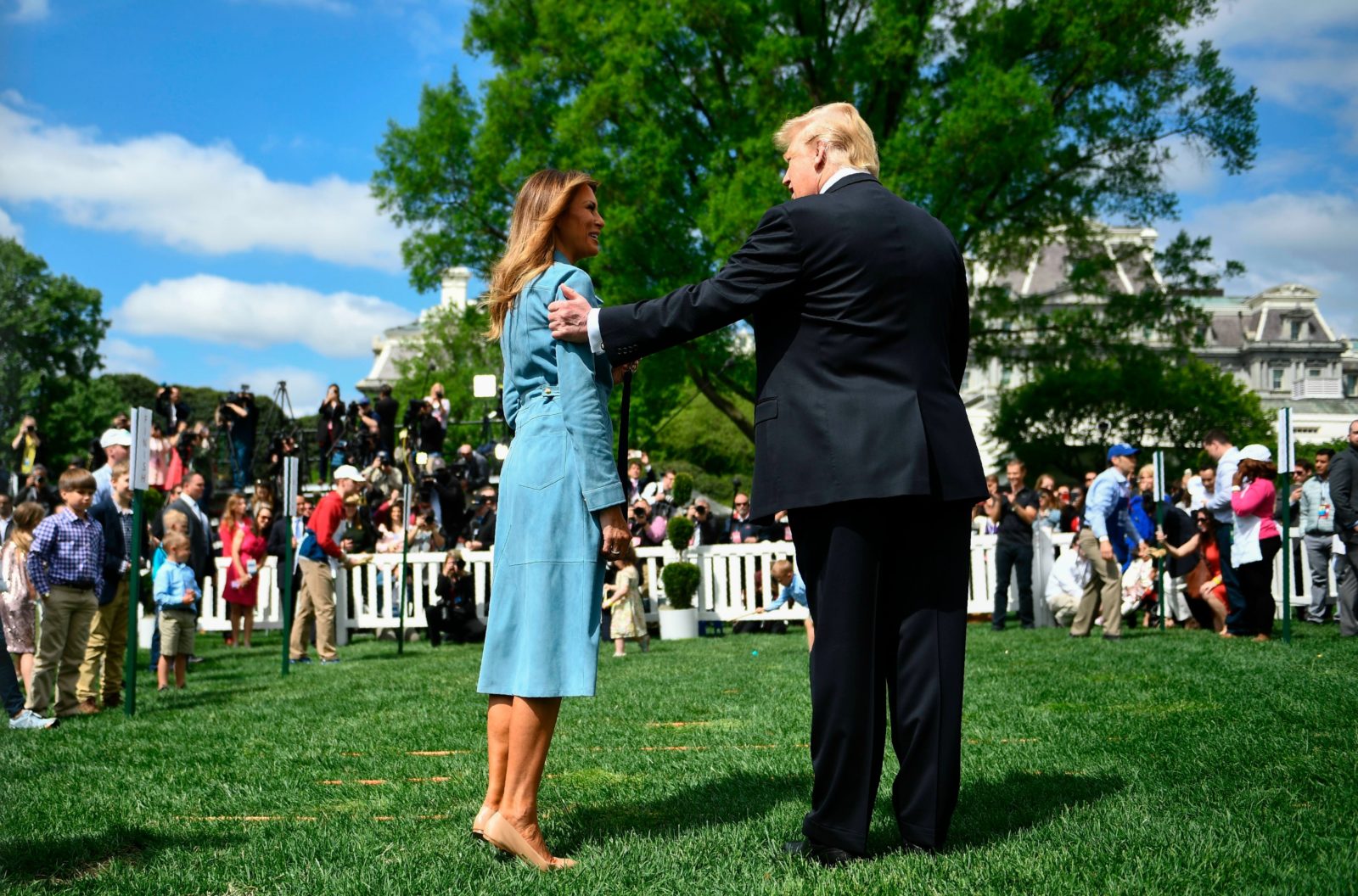 Melania was showered with praise online, with one fan commenting on the photos: "You're doing a great job. We love you," while another added: "Children love the FLOTUS!"
Meanwhile one commented on the First Lady's "genuine smile" and another wrote: "Thank you FLOTUS. Your [sic] doing an amazing job. So beautiful and graceful."
According to Bloomberg, Trump used the occasion to address his youngest supporters about building a border wall.
"Oh it's happening, it's being built now," he reportedly told some of the kids. "Here's a young guy just said 'keep building that wall.' Do you believe it? He's going to be a conservative someday."
Meanwhile it's been a busy few weeks for his wife Melania, as she visited Fort Bragg in North Carolina just a week ago to greet members of the United States Armed Forces and their families.
Standing tall in beige heels, Melania opted for a fairly neutral colour palette for the important occasion, adding a slight pop of colour with a light pink lipstick and a touch of bronzer to her cheeks.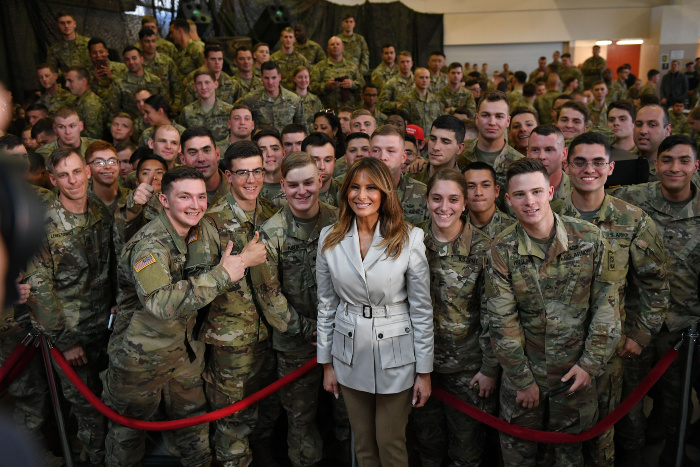 Melania was joined by second lady Karen Pence for the trip to Fort Bragg where the pair met with commanders of the United States Army Special Operations Command.
Read more: Dressed to impress! Melania Trump is chic in khaki for military visit
The pair also took time to visit the local Albritton Middle School and were treated to a lovely choir performance by students. Before jetting off back home Melania made sure to thank the men and women who serve the country, and their families who have supported them through difficult times.
Are you a fan of Melania Trump? What do you think of the latest photos of the First Lady?