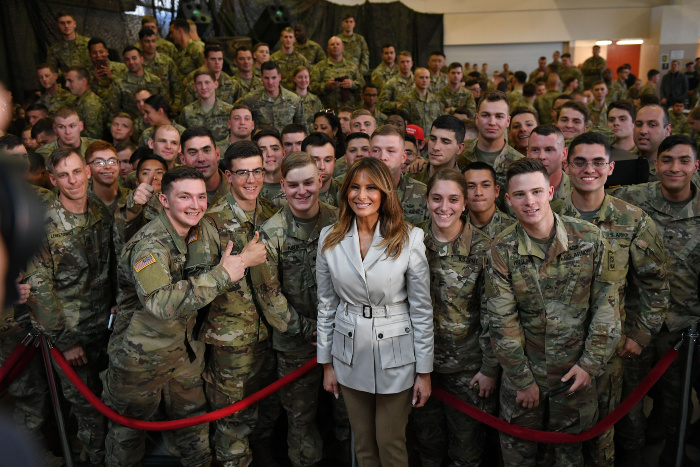 Melania was joined by second lady Karen Pence for the trip to Fort Bragg where the pair met with commanders of the United States Army Special Operations Command.
The pair also took time to visit the local Albritton Middle School and were treated to a lovely choir performance by students. Before jetting off back home Melania made sure to thank the men and women who serve the country, and their families who have supported them through difficult times.
"Today was an incredibly impactful visit," she said according to a statement released by the White House."The United States Military is a national treasure and I am so grateful to all the hard working men and women who serve.  Thank you to Fort Bragg for welcoming us and letting us inside this tight-knit and admirable community of true heroes."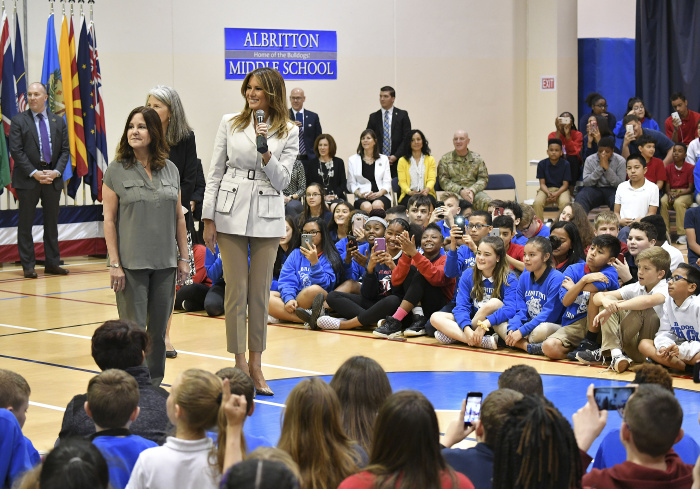 She continued: "To all the spouses here, my heart and appreciation goes out to you.  With readiness as the top priority at Fort Bragg, I'm sure there is nothing more difficult to bear than to watch a loved one leave the safety and comfort of home to fight in dark and dangerous places around the world.
"My husband and I extend our deepest gratitude and heartfelt thanks for the sacrifices that your families make for the protection of our country."
Melania's visit to Fort Bragg comes just days after the First Lady welcomed South Korean President Moon Jae-in and his wife Kim Jung-sook to the White House alongside her president husband Donald Trump.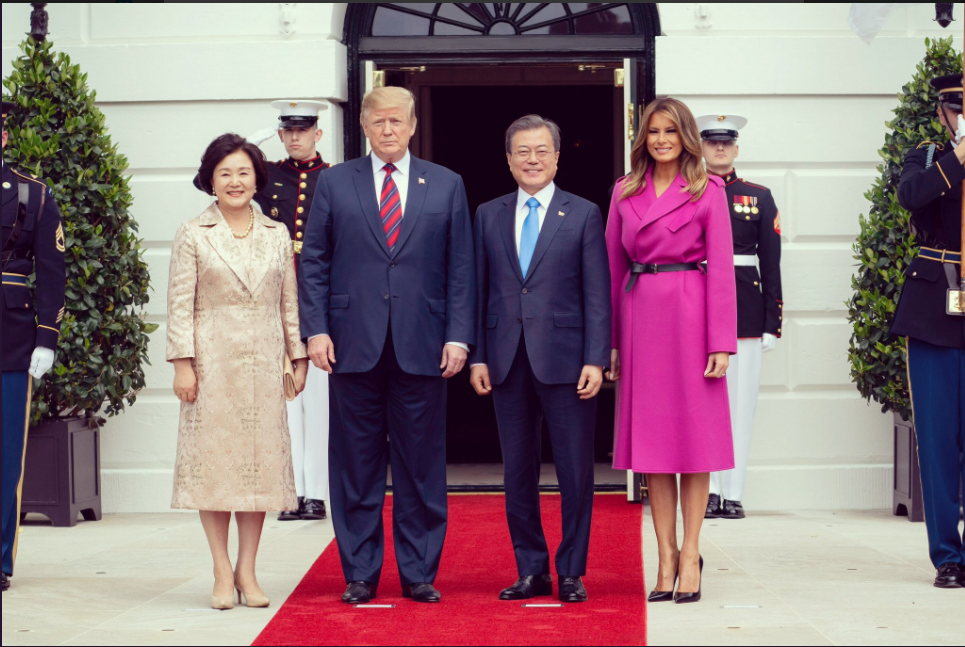 The former model glowed in a vibrant pink coat which she paired with black sky-high heels and a black belt around her waist to compliment her figure.
Melania and Donald Trump planned the meeting with Moon in a bid to jump start talks between the US and North Korea following the failed summit in Vietnam's capital, Hanoi, in February.
What do you think of Melania's latest outfit choice?