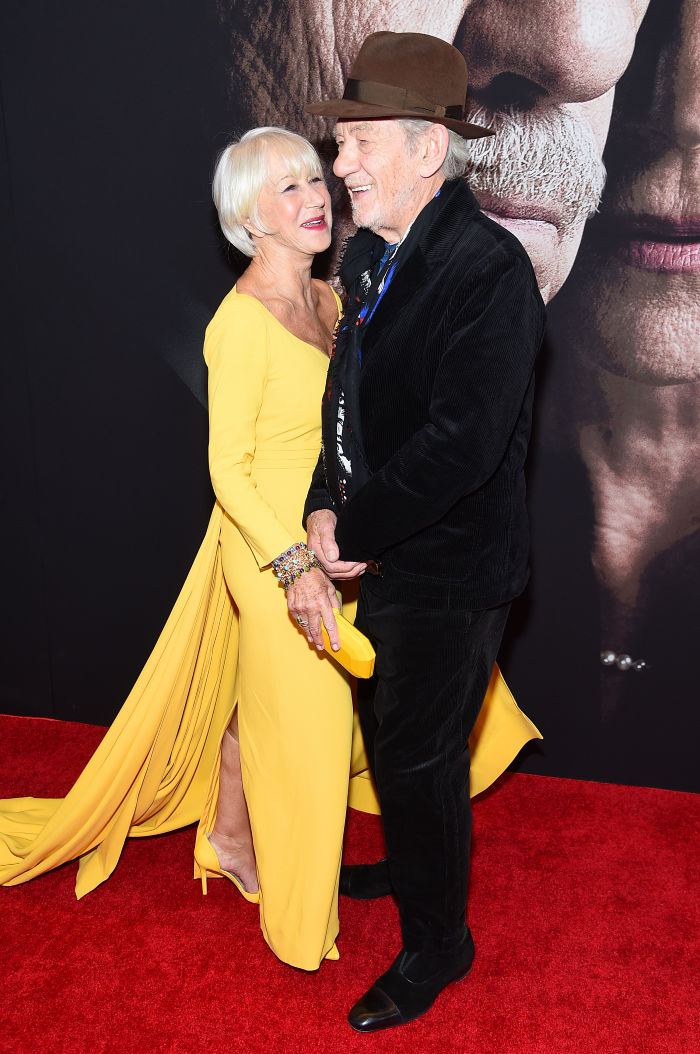 Allowing her stunning dress choice to do the talking, the Catherine the Great star wore her signature cropped locks in a simple bob, shaped around her face, and opted to keep her make-up simple and understated, with a hint of blush and soft pink lipstick.
Meanwhile Lord of the Rings star Ian donned a wide-brimmed Fedora style hat and a black velvet suit for the outing, making a stylish statement with a patterned scarf which he knotted at the front.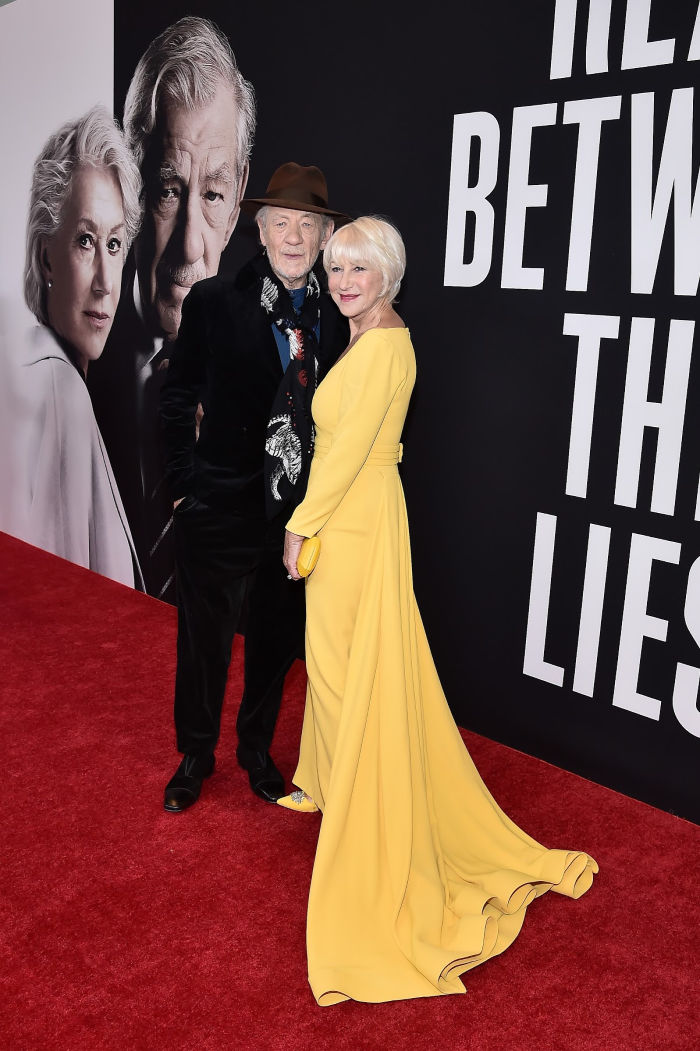 Incredibly, The Good Liar is the first movie that the iconic thespians have appeared in together. The movie is based on the novel of the same name by Nicholas Searle and features McKellen as ex conman Roy Courtnay, as he hatches a plan to steal Mirren's character Betty's fortune by creating a fake online dating profile to make her fall in love with him.
In the trailer, Carter's character is heard asking McKellen's villain: "Is that why you think you do it? For the money? It's the game. It's the adrenaline rush." To which McKellen responds: "What if it is?" Mirren is later heard saying to someone off camera: "You're becoming a very good liar."
"Roy means to take it all," the movie's official synopsis explains, according to Metro. "From their very first meeting, Roy begins plying Betty with his tried and true manipulations, and Betty, who seems quite taken with him, is soon going along for the ride."
It adds: "But this time, what should have been a simple swindle escalates into a cat-and-mouse game with the ultimate stakes – revealing more insidious deceptions that will take them both through a minefield of danger, intrigue and betrayal."
The Good Liar is set to be released in Australia cinemas on January 23, 2020.