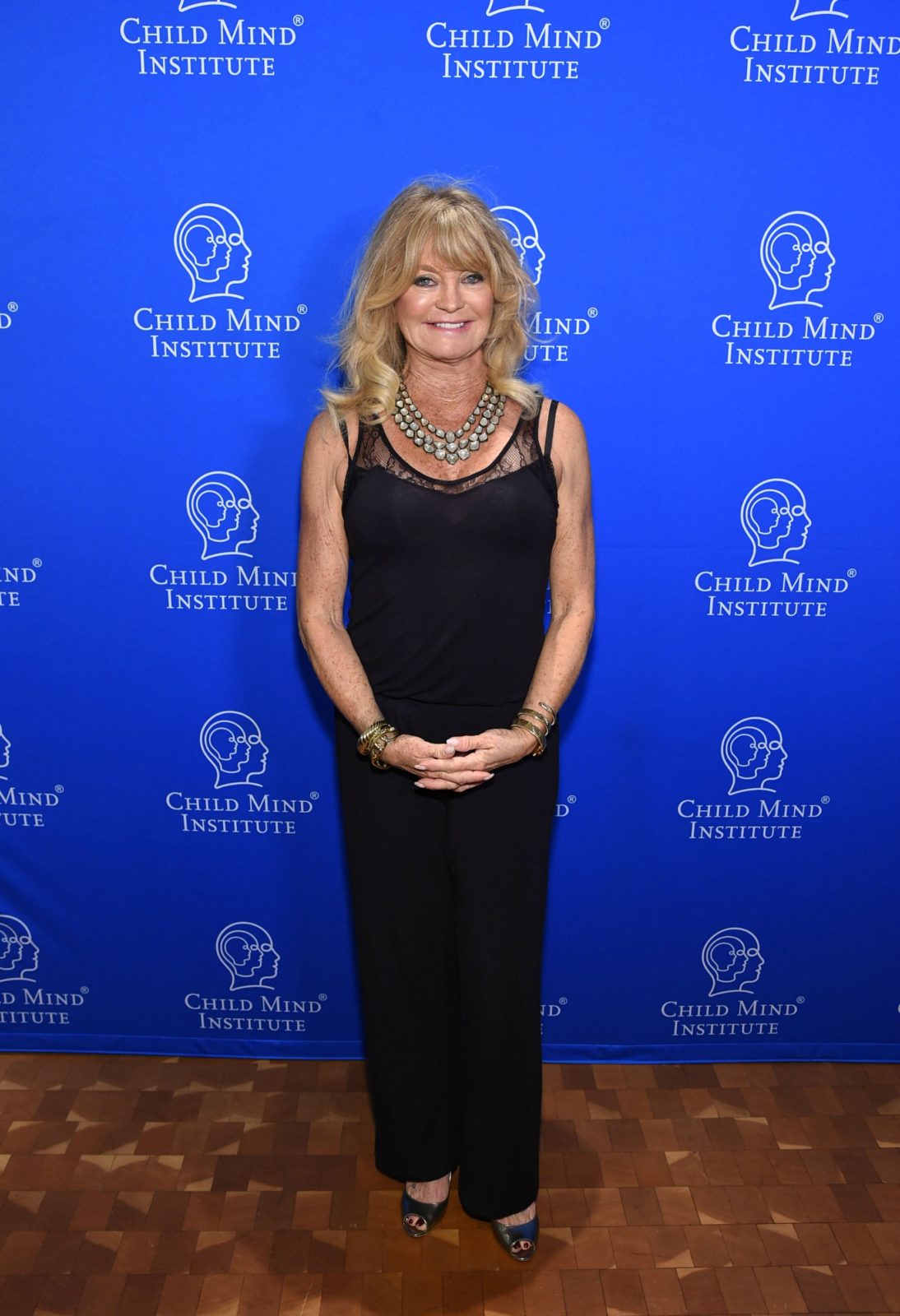 It was a big night for Goldie, who was honoured with an activist award for her work in mental health awareness for children. The Child Mind Institute aims to transform the lives of children and families who struggle with mental health and learning disorders, while the Cactus Hour star provides help for children through the Goldie Hawn Foundation and Mind Up program.
Read more: Goldie Hawn stuns fans with nostalgic broth recipe complete with chicken feet
The proud grandmother took to the stage to accept her award and gave a powerful speech about her own struggles with anxiety as a child and how she overcame them.
"I thought the Russians were going to bomb us. I thought I could die without ever kissing a boy. I suffered anxiety every time I heard a siren," she told the audience, according to People.
She explained that she suffered anxiety attacks throughout her career and eventually saw a doctor who helped her through meditation.
"I felt like I returned back to my deepest part, to my heart, to my joy. It just hit this seed of joy that I always had as a young girl. Because all I ever wanted to be was happy. That was my goal."
Following the event, Goldie shared a photograph of herself with US journalist Katie Couric, who presented her with her award.
"@katiecouricyou are an angel for coming and supporting @childmindinstitute and all of us doing all we can to help our children struggling with mental health challenges," she said on Instagram.
Goldie's fans praised her for her continued work to help children.
"I love you Goldie," one fan wrote. "So grateful for what you are doing for kids! Love and light!"
Another comment read: "Well done Goldie, this is where fame can help charities. I just wish more stars would help as it would make such a difference."
Read more: Disco chic! Goldie Hawn dazzles in glamorous '70s-style outfit
A third added: "Thank you Goldie from a retired teacher and a sister of a brother with mental health issues. You are an inspiration for all."
Are you a fan of Goldie Hawn and the work she does?