Malcolm Turnbull gives his ministerial staffers big pay rises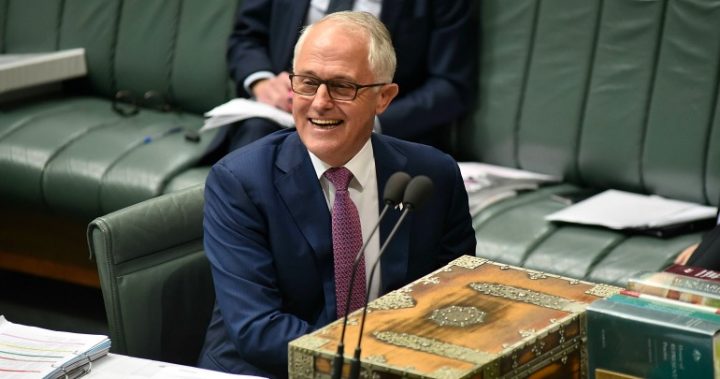 It seems that while pensioners are struggling on less than $1,000 a fortnight, the Canberra gravy train is running at full steam.
An exclusive report from the Courier Mail reveals Prime Minister Malcolm Turnbull approved a massive pay rise for 30 senior staffers.
Turnbull will spend almost $1 million on pay rises that are set to heighten many staffers' wages above the pay of backbenchers. The wage will also exceed staffers' workplace enterprise agreements.
Under their agreement, the senior public servants are entitled to a maximum ­salary of $259,000, which according to the Courier Mail is already well above the average wage of $203,000 the majority of federal MPs enjoy.
Turnbull has used his power over the Members of Parliament (Staff) Act of 1984, however, to give each staff member an average $28,000 pay rise, all of which combined will leave taxpayers paying an additional $840,000 on the wages bill.
Ad. Article continues below.
This change comes at a time that many Australians are struggling with the cost of living; especially now that this is our lowest wage growth period on record.
Read More: Facebook changes are coming – what it means for you, and for Starts at 60
South Australian independent Nick Xenophon is one of the many people who have called for politicians to have more accountability when it comes to taxpayer spending.
"If staff are paid above the band then the government needs to go above and beyond to be transparent about it,'' Xenophon told the Courier Mail. "If we are talking about salaries that are more than an elected member of parliament, then it should be transparent."
Xenophon himself resigned his senate seat in October 2017 to return to state politics. He was caught up in the citizenship scandal but the High Court ruled that he was eligible to remain in politics due to a technicality over the type of British dual citizenship he held.
Ad. Article continues below.
Both federal and local government pollies have come under fire recently after newspapers revealed their expenses claims. 
Liberal MP Andrew Laming was roasted by the media after it was revealed he spent taxpayer money to fly business class with his wife and two daughters for a holiday. 
And it was revealed that Federal Labor MP Michael Danby charged taxpayers for an ad attacking an ABC journalist. This same politician also spent $15,000 of taxpayer's money for trips to Queensland with his wife over several years.
Meanwhile, longtime Greens senator Sarah Hanson-Young was called out by The Australian for being late again to repay expenses she wasn't entitled to claim.
With all the recent taxpayer scandals, many are calling for a new system where politicians apply for approval before they use taxpayer funds on non-business related trips or a more transparent system where the public can see exactly what their taxes are being spent on.
Ad. Article continues below.
Do you think senior civil servants deserve this pay rise? Do you think Malcolm Turnbull is doing a good job?
With Facebook removing news sites from your feeds we ask that you sign up for Starts at 60's emailers here. And to keep us on your wall, join some of our new Facebook groups and clubs:

News Junkies Club – Australia
News Junkies Club – USA 

See news on the change and links to all our other clubs and groups here.