Federal MP uses taxpayer dollars for personal vendetta against journo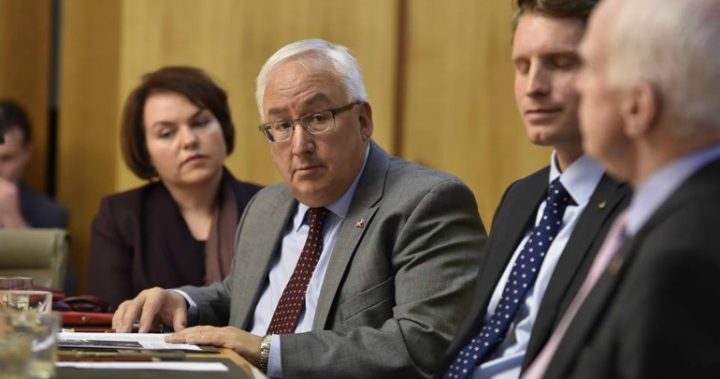 Federal Labor MP  Michael Danby charged taxpayers for an ad attacking an ABC journalist, The Sydney Morning Herald reports. The report comes after it was also discovered Danby spent $15,000 of taxpayer's money for trips to Queensland with his wife over several years.
Danby ran the ad against the ABCs Walkley Award-winning journalist Sophie McNeill  in the Australian Jewish News. The ad suggested McNeill displayed double standards when reporting on tensions between Israel and Palestine.
Danby admitted to the Sydney Morning Herald he used a "small amount" of his electoral allowances to purchase the "discounted ad".
"We have advertised far more extensively over the past year on penalty rates, marriage equality, the NBN, unfair federal infrastructure spending allocation to Victoria, Human Rights and apportion our expenditure to cover all interests in Melbourne Ports." Danby said.
"All advertising from my office meets parliamentary guidelines."
Ad. Article continues below.
The ad in question claims that "extensive ABC coverage" was given to a story about a Palestinian family from the East Jerusalem being evicted from the home they lived for decades and "no report" was completed on a Palestinian that stabbed to death three members of an Israeli family.
Australian @MichaelDanbyMP has published this advertisement in @aus_jewishnews regarding @Sophiemcneill double standards reporting on Israel pic.twitter.com/9aUt02gYqq

— Arsen Ostrovsky (@Ostrov_A) September 30, 2017
The ABC released a statement at the time the ad was released stating McNeill "gave due prominence" to the stabbing, with reports submitted to radio, television and online platforms.
"The coverage included graphic accounts of the attack from witnesses and first responders," the statement reads.
Ad. Article continues below.
"This advertisement is part of a pattern of inaccurate and highly inappropriate personal attacks on Ms McNeill by Mr Danby."
Paul Murphy, the chief executive of the Media Entertainment and Arts Alliance, called Danby's criticism of McNeill "ludicrous" and "offensive".
"Sophie McNeill won two Walkleys last year for her work," he told the Sydney Morning Herald.
On Thursday, The Australian revealed Danby had also spent $15000 worth of taxpayer money on holidays to Queensland. According to The Australian, Danby blamed "administrative errors" for the fact he was allowed to participate in three non-business trips.
Cabinet minister Josh Frydenberg told ABC radio that politicians need to take more care to be informed and meet their parliamentary expense obligations
Ad. Article continues below.
"All politicians need to place a great emphasis on meeting their requirements and obligations in terms of what the parliament's rules are for these sorts of things," he said.
"Michael Danby is no different to any other member of parliament, and we all have a vested interest in maintaining a public confidence in the system."
Only recently liberal backbencher Andrew Laming also came under fire for using taxpayer funds for business class flights for his wife and daughters for a family holiday.
Read More: Liberal MP uses taxpayer funds for family holiday
Do you think there should be a more transparent system when it comes to our MP's spending? Do you think spending money on the advertisement was justified?