"The process of rebuilding tourism is likely to be gradual, starting first with day trips and weekend getaways as people begin exploring their local and regional gems. And while taking a road trip to a local region might not seem like much when compared to a big extended break, each time you choose to explore and spend locally you'll also be helping regional tourism businesses and communities to get back on their feet after what has been perhaps the most challenging period the industry has ever faced."
According to Travel at 60 Chief Commercial Officer Wendy Harch, the travel industry is poised to experience a big boom in coming months. She said the business has been bombarded with calls from Baby Boomers already planning their next holiday, with the majority saying they want to travel within Australia this year, if not, at the beginning of 2021.
"Our recent survey showed that 71 per cent of our audience indicate they will travel within Australia in 2020 and a whopping 91 per cent are intending to travel in Australia in 2021," she said. "So, Travel at 60 has been working hard on a range of short break holidays in all states to prepare for the borders reopening. We've also seen a large increase in interest in community group holidays whereby the appeal is to travel with a small group of like-minded Aussies on touring options where the transport is taken care of for you."
So, until you can head interstate for travel, why not check out some of the beautiful places closer to your doorstep? Tourism Australia has come up with a great list of towns and regions to explore in the coming weeks, some of which include sleepovers, while others make for a great day trip.
Australian Capital Territory
Those living in the ACT are now allowed to travel throughout the territory and New South Wales, so longer trips are okay for this population of lucky people. But, in saying that, you don't have to travel far to experience some gorgeous and historical places close to the country's capital.
The Southern Highlands can be described as having an 'old England' charm, filled with pretty towns modelled after quaint English villages set among green landscapes. The region is an easy drive out of Canberra, with plenty of great stops along the way, the first of which being Bungengore. The small town is known best for its art, craft, antiques and restaurants so, you won't get bored! Next continuing north is Mittagong in the heart of the Southern Highlands, followed by Bowral which is located at the foot of Mount Gibraltar, and Moss Vale.
On this journey travellers can walk around Leighton Gardens, stop by the award-winning Gumnut Patisserie and visit the Bradman Museum. They can also spot platypuses on the river in Boorowa and learn about the town's Irish history on the Shamrock Heritage Trail before heading back to Canberra.
New South Wales
New South Wales residents are now able to take a holiday anywhere in the state. And lucky for them – there's many exciting and gorgeous places to visit.
Just an hour north-east of Sydney travellers will find Palm Beach which is situated at the top of a long peninsula and surrounded by clear waters and leafy, mansion-studded streets. At the far end of the beach there's an 800 metre walking trail to Barrenjoey Lighthouse and lightkeeper's cottages where there's impressive panoramic views of Ku-ring-gai Chase National Park.
Then two and half hours drive further travellers will come to Newcastle. For those willing to brave the cold, a dip in the water at Merewether Beach is good option, or for some more leisurely laps visit the heritage listed ocean pool, Bogey Hole.
Or, for those wanting to get away for  looking for a longer getaway, but don't have their own way to get around, Travel at 60 has a special campervan rental package available. The deal includes 11 days hire in a 2WD vehicle with unlimited kilometres, entry to the Taronga Western Plains Zoo, plus more!
Northern Territory
The designated biosecurity areas in the Northern Territory will be lifted for residents on Friday, including East Arnhem Land. However, there are still travel restrictions in place for interstate and overseas visitors.
The Greater Litchfield Loop boasts incredible landscapes and is the perfect getaway with cascading waterfalls and tropical walking trails. Starting in Darwin, travellers can make their way to Litchfield National Park, which is known as the ultimate outdoor playground.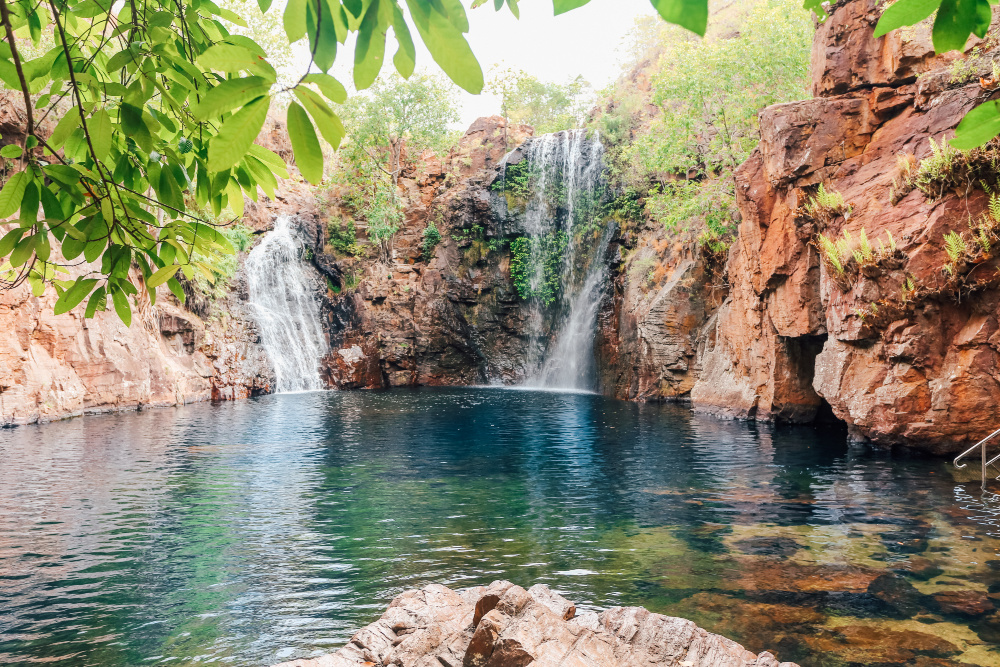 Most areas in the park are open, so visitors should make sure to check out Florence Falls and Buley Rockhole for a swim amongst the pools. And for those who're keen on camping, pitching a tend at Wangi Falls is a great option. For a rewarding detour, a stop in at Dundee Beach for world-class fishing and great camping options is also recommended before heading back to Darwin.
Queensland
On Monday Queensland's restrictions were eased and residents are now allowed to travel within the state for short getaways. This was welcome relief for travellers who previously had only been allowed to travel a maximum of 150 kilometres from their home for day trips.
Cairns residents can take a day trip to Mission Beach, and on the way stop for breakfast at the legendary Babinda Bakery. After this a dip in the swimming hole at Josephine Falls is recommended and a walk through the picturesque 750m rainforest walk. On the way home, spend the afternoon exploring the Babinda Boulders scattered across Babinda Creek.
Meanwhile, for Brisbane residents, a quick play around with Google Maps will reveal that the countryside is within less than 100kms reach, including Lamington National park. Here travellers will find a rainforest worthy of World Heritage listed status. In the Binna Burra section of the park, the walks range from short 30-minute circuits, right through to eight-hour treks.
And although intrastate travel is still off the cards for Queenslanders, there's no harm in planning ahead. Travel at 60 has a deal available for when restrictions are eased which includes 15 days hire in a 2WD vehicle with unlimited km's, entry to select attractions, plus more!
South Australia
Lucky residents in South Australia have no restrictions on intrastate travel, so if they want to get away for a short overnight stay, this is perfectly okay. The options are really endless.
A trip to the Flinders Ranges is recommended. Wilpena Pound is around five hours drive from the state's capital of Adelaide. It's a natural phenomenon that looks like a giant crater and marks the heart of the Flinders Ranges. For those with a 4WD vehicle, they can explore the network of gravel rounds through the ancient gorges and over rocky, weathered peaks.
Alternatively, in the opposite direction is the Fleurieu Peninsula. Just an hour's drive from Adelaide airport and the CBD lies the quaint town of Goolwa. Depsite it's proximity to a major city, the coastal town feels worlds apart from the hustle and bustle of city living. With its unpretentious beauty, historic charm and seriously easy-going locals, Goolwa become known for its leisurely lifestyle and laid-back culture when it was titled the first 'Cittaslow', as 'Slow Town', outside of Europe in 2007. It's also the only place in the world where you can board a steam train on Australia's oldest railway and ride a steam powered paddle-boat that is over 100-years-old.
Tasmania
Tasmania is yet to allow regional travel, with overnight trips coming into effect on June 15. But, those living in the southern state are permitted to take day trips within the state.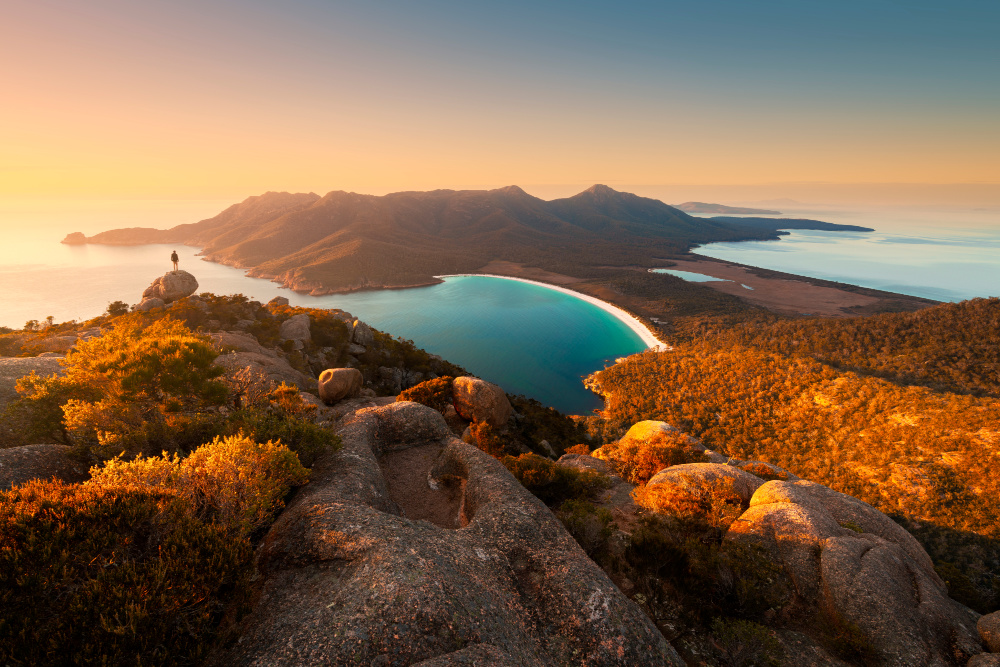 Freycinet National Park and Wineglass Bay are perfect options for a day trip from Hobart, where visitors can take in stunning views and enjoy scenic walks in the world's cleanest air. They can also drive through the seaside towns of Orford, Triabunna and Swansea en route to the national park. Fresh oysters are a must from the Freycinet Marine Farm, or at the dockside seafood punts at the fishing centre of St Helens.
Victoria
There are currently no restrictions on the distance Victorians can travel within the state. People living here can stay in a holiday home or private residents, as well as tourist accomodation, including caravan parks and camping grounds where there's no shared communal facilities.
Visitors can wind their way along Victoria's Great Alpine Road, from Wangaratta in the north-east across to Metung on the jaw-droppingly beautiful Gippsland Lakes. The 340km adventure along Australia's highest year-round accessible sealed road leads visitors through diverse landscapes, from lofty mountain ranges, down plunging valleys, into lush forests and past rolling vineyards to sparking coastal waterways. Travellers are recommended to dine in on fresh produce and award-winning cool-climate wines, or to catch lunch by a mountain stream or lake.
Or Victorians can take an hour-and-a-half drive from Melbourne to Daylesford and the Macedon Ranges for a relaxing weekend away. Here they'll be able to watch native wildlife at play, drink local mineral water from Lake Daylesford, paddle around in a kayak on Jubilee Lake, or get the blood flowing with a walk to the top of Wombat Hill.
Western Australia
Western Australia lifted some of its regional travel restrictions last week, meaning holidays are back on the cards for those in the state. However, some areas are excluded from this, such as biosecurity zones within the Kimberley region, parts of Shire of East Pilbara and the Shire of Ngaanyatjarraku and remote Aboriginal communities.
Western Australia is a big state so, travelling to the other side for the first holiday in months is probably not at the top of many people's bucket list. But, for those who live in Esperance, Kalgoorlie is just a four-hour drive away. Travellers can spend time frolicking on white sand beaches in Lucky Bay before heading off to see the famous pink lake, Lake Hillier. A stop in at the Super Pit, the biggest open gold mine in Australia is also recommended. As is the salt plain of Lake Ballard for those who want to adventure one hour further, to see the largest art gallery made up of sculptures, representing each local resident.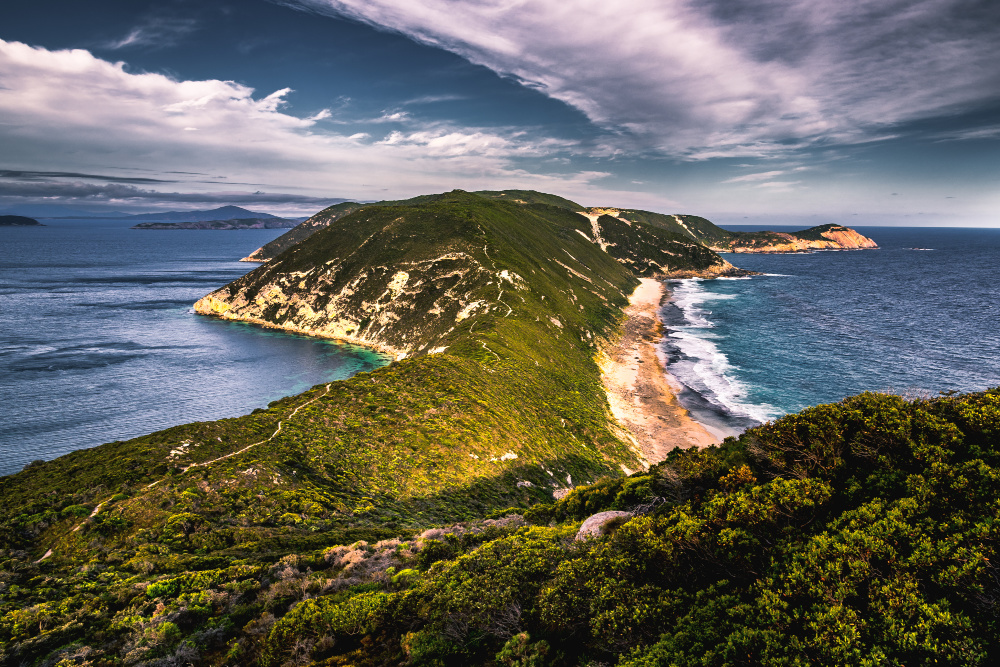 Meanwhile, for those in Perth, a trip to Albany could be the perfect getaway. Travellers can drive along the Public Silo Trail to view a series of world-class murals, before heading to Rockingham for a close-up encounter with resident bottlenose dolphins. The Margaret River Region is also worth a look, and if driving is getting a bit too much, a walk through the Torndirrup National Park is recommended to see the spectacular wave-carved rock formations including Natural Bridge.
Alternatively, for those who don't have their own means of travel to get around WA, Travel at 60 has a great campervan deal available. The package includes the hire of a campervan, with all necessities such as kitchen equipment included, as well as some accomodation and entry to select attractions.