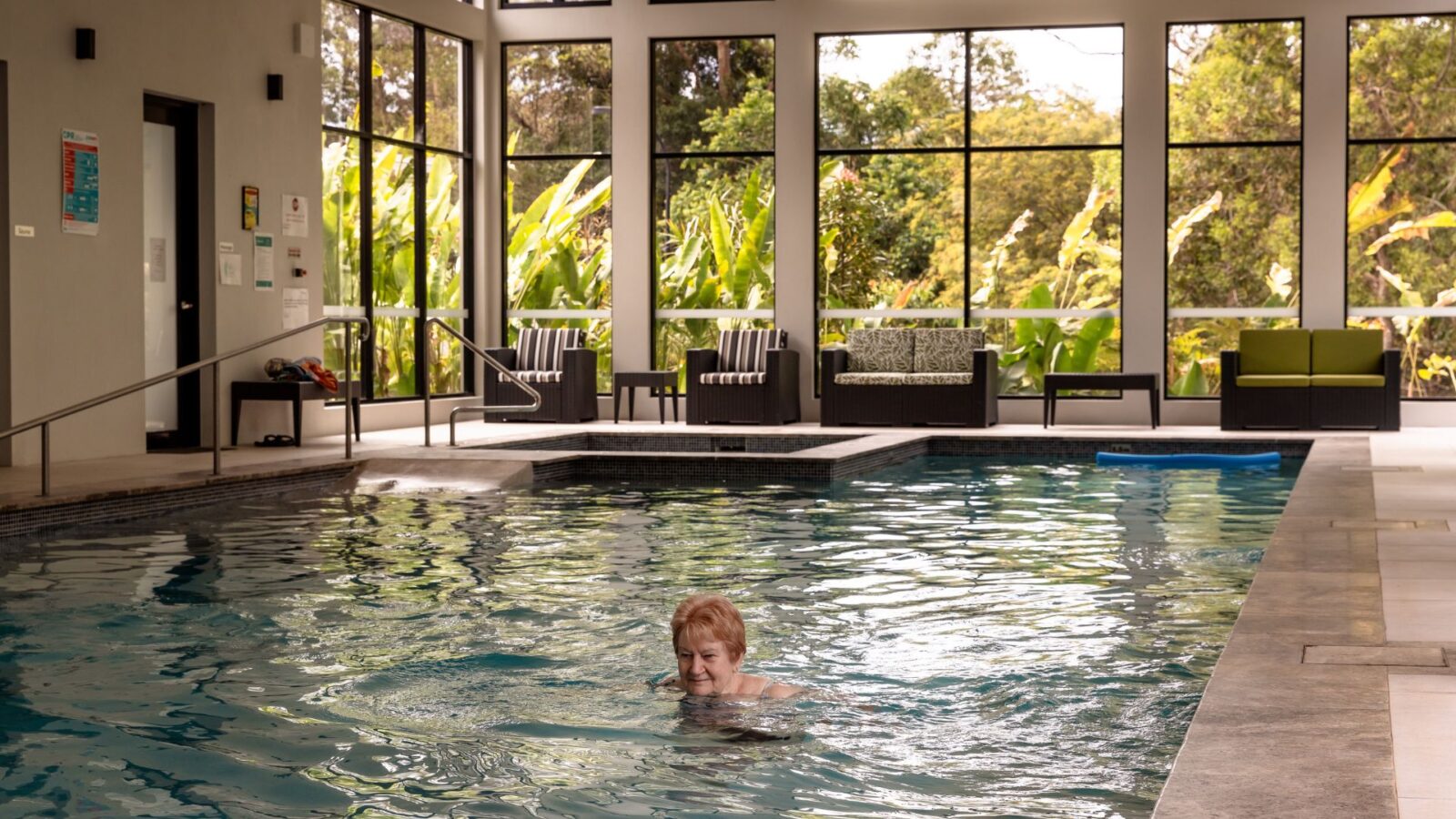 Marilyn explained how residents enjoy having the freedom to choose what they want to do. "Some like table tennis, some of the men play pool. Lots of people are into craft and art. We have a Christmas function of course. And there's the bar…"
To support the community's vibrant social culture, Ingenia also runs a program called Ingenia Activate, which is a complimentary lifestyle program offered to all residents. This helps build social connections and supports cognitive and physical health. The program incorporates regular fun games and activities, special-themed lunches, entertainers, bus trips, charity events, special celebrations, and informative talks. Management holds an event every month separate from social club functions, all adding to the sense of community and belonging here.
We also found that many residents are talented artists and craftspeople and were fortunate that our visit coincided with the presentation of awards for the annual art exhibition. Exhibits of paintings, photography and other creative projects were proudly on display around the walls of the Leisure Centre.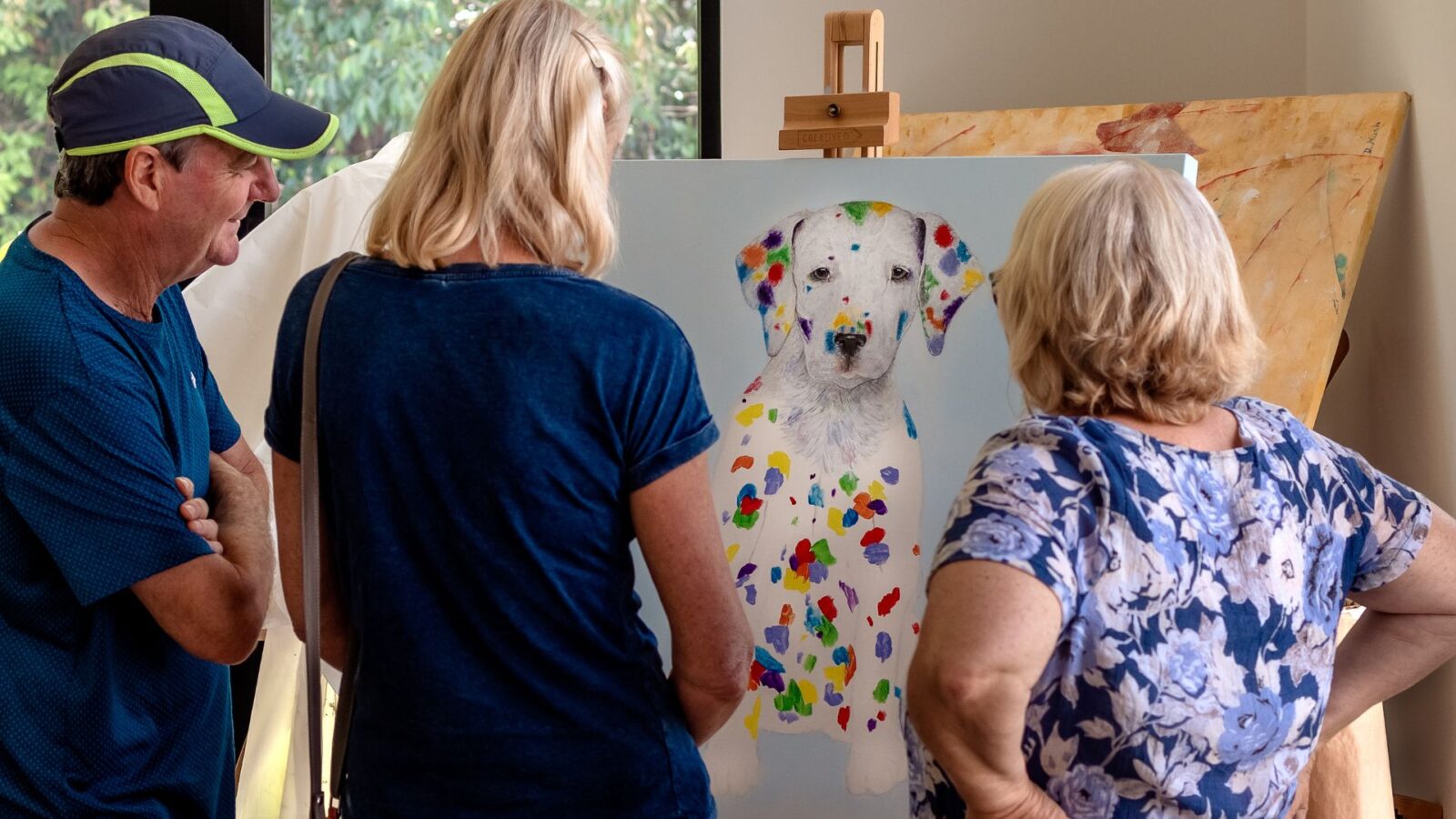 The residents (one vote per household) judged these paintings, and there may have been some not-so-secret lobbying going on in the background. Excitement was high, the coffee and tea were flowing, and cakes were walking off the table. The entries had more than doubled since the previous year, so the room was full. To cheers all round, Catherine Mulcahy took out first prize for her painting, The Rusty Boat.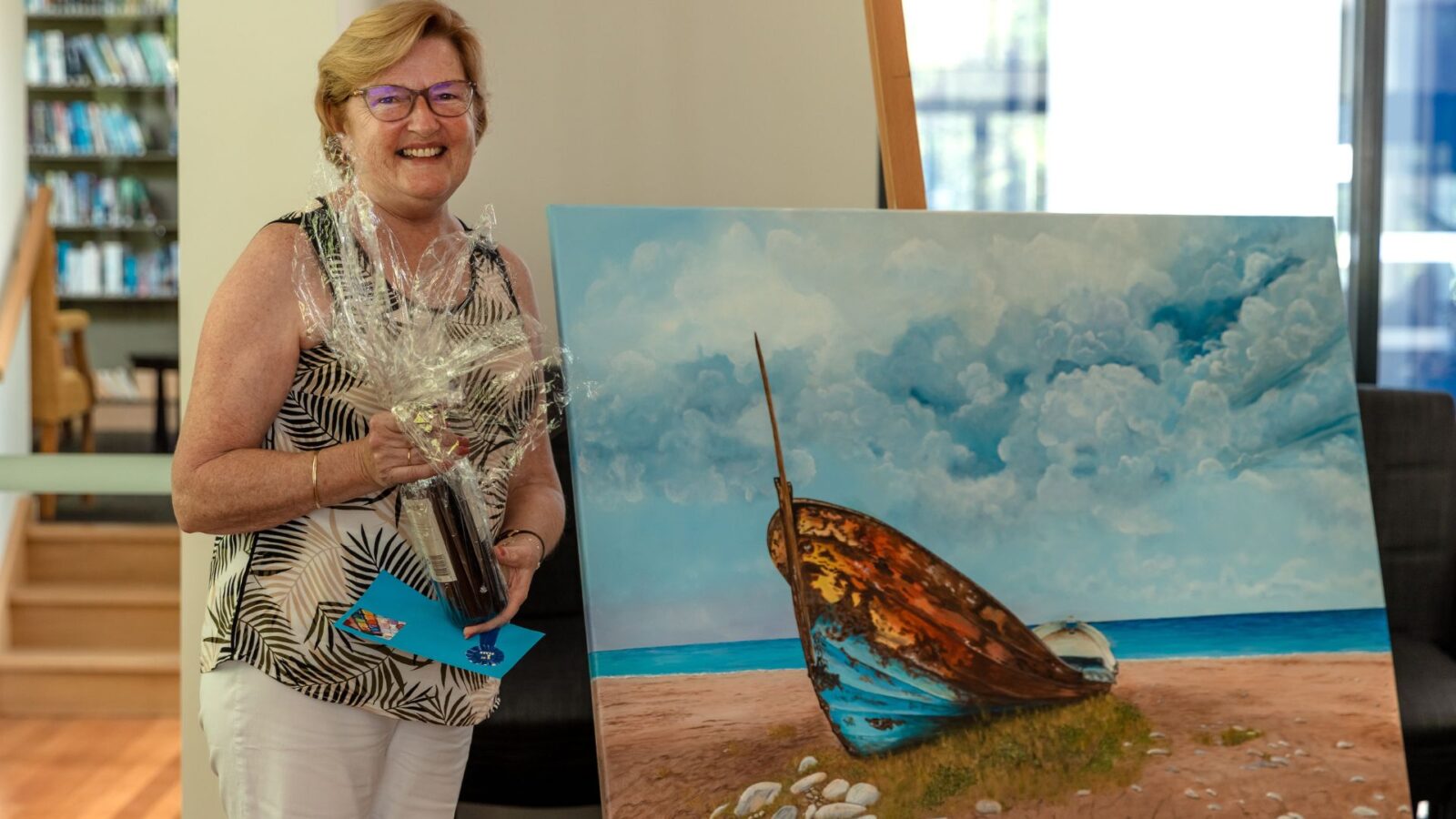 Did I also mention that there is a cinema? We inspected the cinema with Marilyn and Barry who explained that it's a tiered 30 seat layout and you can bring your own drinks and popcorn. The movie man puts on a regular movie, often with morning tea. During footy season it's always booked out for the NRL, AFL etc, although NRL seems to be the most popular. Residents can book it out for their family if they want to see something special. Sometimes in holidays with children visiting there will be a family movie and on Christmas Day the cinema's booked out with three sessions.
As our day in a Forest Retreat comes to an end, it is clear to us that residents find it easy to make new friends here and they like the independence and security that a lifestyle village offers. A common theme we've been hearing from residents is that here at Nature's Edge it's a good place to meet people and make new friends.
So, if you are considering a tree change in retirement that's centrally located on the Sunshine Coast and perfectly positioned between the lush hinterland and pristine beaches, and you want an active, social lifestyle in a quality community surrounded by like-minded people, then perhaps you too should consider Ingenia Nature's Edge.