It's 50 years since Johnny Cash caused a stir with 'At Folsom Prison'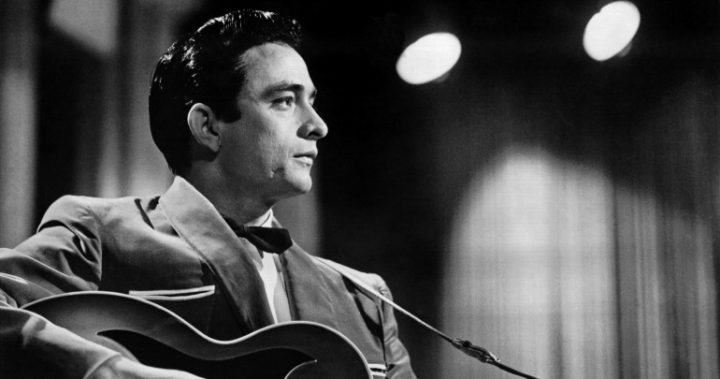 It's hard to believe that 50 years have passed since Johnny Cash recorded one of his most iconic albums.
On this day in 1968, the country crooner recorded 'At Folsom Prison'. As the title suggests, the album was made at Folsom Prison in California, and Cash's 27th album caused a stir at the time because it was recorded live in front of 2,000 inmates.
Fans of Johnny will recall that he actually recorded his hit song 'Folsom Prison Blues' 12 years earlier in 1955 and had wanted to record an album from an actual prison for quite some time.
Reports suggest that the 'Ring of Fire' singer's interest in performing behind bars originated from his time with the United States Air Force Security Service, and after he watched Crane Wilbur's 1951 movie Inside the Walls of Folsom Prison.
It was this film that inspired 'Folsom Prison Blues' and in turn, lead him to record an entire album at the facility. He was egged on by letters from inmates who, inspired by his songs, begged him to perform for them.
Ad. Article continues below.
What many people don't realise is that Folsom Prison wasn't actually the first time Johnny performed to an audience that couldn't leave, even if it wanted to. As early as 1957, he held a concert for prisoners at the Huntsville State Prison in Texas. He would also perform a string of other shows at jails before recording his album at Folsom in 1968.
On the day of recording, January 13, 1968, he actually performed twice for the prisoners to ensure he had options to choose from when it came to the recordings. The album featured an array of hit songs including a new recording of 'Folsom Prison Blues' as well as 'I Still Miss Someone', 'Dark as the Dungeon' and 'Cocaine Blues', just to name a few.
When the album was eventually released in May of that year, it reached the number one spot on the US Top Country Albums chart and also found success around the globe. The popularity of the album saw Johnny record other live albums from prisons, including the 1969 record 'At San Quentin', the 1973 album 'Pa Osteraker' and 'A Concert Behind Prison Walls' in 1976.
The album has been re-released twice since it made its debut, once in 1999 and the other in 2008. Those re-releases introduced new generations to Johnny Cash and his distinct sound. (Not that he needed the extra cash – throughout his career, Johnny sold more than 90 million records.) His iconic prison performance was also reimagined in the award-winning 2005 biopic Walk The Line. 
Do you remember listening to this record?