Newly discovered work of Johnny Cash reveals more about the man in black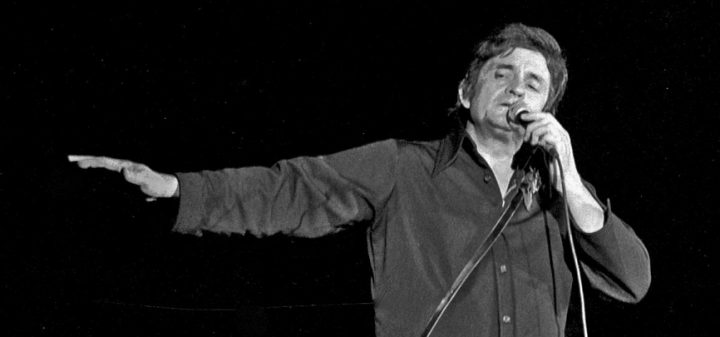 The haunting voice of Johnny Cash and his amazing songs are pieces of art that will last multiple lifetimes.  Just as his memory fades a new generation discovers his rebellious ways and incredible talent.  There was a side of the Man in Black that not many new, the poet.
Ad. Article continues below.
After June Carter and Johnny's deaths in 2003 just months apart, their song John Carter Cash inherited a lot of "stuff" as he puts it. John wrote in The Australian, "They just didn't throw anything away."  In the belongings were Johnny's many written works.  John wrote, "His writings ranged through every stage of his life: from the poems of a naive yet undeniably brilliant 16-year-old to comprehensive studies on the life of the apostle Paul. The more I have looked, the more I have understood of the man."  He added, "When I hold these papers, I feel his presence within the handwriting; it brings him back to me. I remember how he held his pen, how his hand shook a bit, but how careful and proud he was of his penmanship — and how determined and courageous he was."
John has put these works into a collection entitled Forever Words: The Unkown Poems which contains work like one of the last songs Johnny wrote Like the 309.
"It should be a while before I see Dr Death
So it would sure be nice if I could get my breath
Well, I'm not the crying nor the whining kind
Till I hear the whistle of the 309
Of the 309, of the 309
Put me in my box on the 309.
Take me to the depot, put me to bed
Blow an electric fan on my gnarly old head
Everybody take a look, see I'm doing fine
Then load my box on the 309
On the 309, on the 309
Put me in my box on the 309."
For many Johnny Cash's legacy will always be about the music, but as his son writes, "The music will endure, this is true. But also the words. It is ultimately evident within these words that the sins and sadnesses have failed, that goodness commands and triumphs. To me, this book is a redemption, a cherished healing."
Were you a fan of Johnny Cash?  What is your favourite song of his?  Will you be checking out the book?