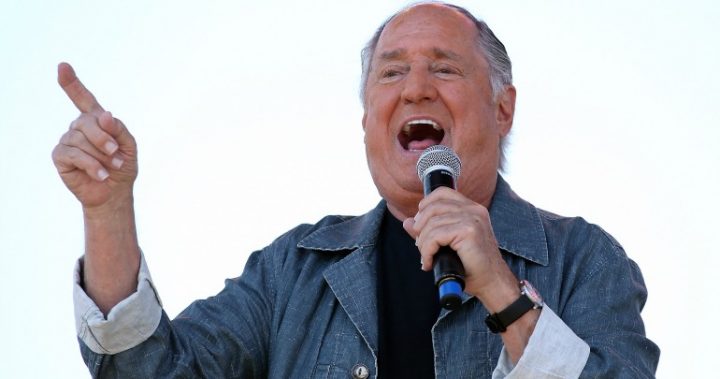 When Neil Sedaka had his ninth consecutive hit in 1962 with 'Breaking Up Is Hard To Do' it became his first number one and a worldwide hit. It made the music business sit up and take notice of the pop hit making machine that was the Brill Building.
Sedaka was one of a close knit group of songwriters and performers whose work was becoming known as Brill Building Pop, after the building at 1619 Broadway, New York, where many music publishers have offices. This new Tin Pan Alley in the Brill Building had become a production line for quality pop music under the guidance of Don Kirshner whose first experience of the music industry had been in an unsuccessful song writing partnership with the equally unknown Robert Cassotto. Cassotto changed his name to Bobby Darin and in a short career he had hits with 'Splish Splash', 'Queen Of The Hop', 'Dream Lover', 'Things', 'Multiplication', 'Mack The Knife', 'Beyond The Sea' and 'If I Were A Carpenter' among many more.
In 1957, Kirshner teamed up with Al Nevins and founded Aldon Music. With rock 'n' roll losing its initial momentum they decided to re-apply the old fashioned Tin Pan Alley disciplines of craft and professionalism to the art of making hits for the youth market. Their first recruits were Neil Sedaka and Howie Greenfield and they provided their first hit with 'Stupid Cupid' for Connie Francis in July 1958.
Connie Francis recalls Neil Sedaka coming into her home with an armful of songs for her. Up until then all her hits were old remakes of ballads, so Sedaka kept playing her these big ballad sounds. With Connie seemly uninterested he decided to try something different and played 'Stupid Cupid', which she loved and then successfully recorded.
Neil Sedaka himself had huge successes with 'Oh Carol'; 'Stairway To Heaven'; 'Calendar Girl'; 'You Mean Everything To Me'; 'Little Devil'; 'Happy Birthday Sweet Sixteen'; 'King Of Clowns'; 'Breaking Up Is Hard To Do'; 'Living Right Next Door To An Angel'; and 'Let's Go Steady Again'.
Ad. Article continues below.
By 1963 Sedaka and Greenfield's names could be found on the credits of more than 500 songs thath had sold over 20 million records. In the '70s Neil Sedaka had a comeback with 'Wheeling West Virginia'; 'Standing On The Inside' and the fantastic 'Solitaire', which was also a hit for The Carpenters
I have written about the song writing talents of Carole King and Gerry Goffin who were part of the hit making team at the Brill Building.
Another team was Barry Mann and Cynthia Weil whose hits included for Tony Orlando, 'Bless You'; for The Crystals 'Uptown' and 'He's Sure The Boy I Love"'; for The Drifters 'On Broadway' and 'Saturday Night At The Movies'; 'Blame It On The Bossa Nova' for Eydie Gorme; 'I'm Gonna Be Strong' for Gene Pitney; 'Walking In The Rain' for The Ronettes and The Walker Brothers in the United Kingdom; 'You've Lost That Loving Feeling' for The Righteous Brothers; 'We Gotta Get Out Of This Place' for The Animals; and '"I Just Can't Help Believing' for Elvis Presley and BJ Thomas.
Doc Pomus and Mort Schuman had already a pop hit resume when they joined the team and produced hits for Elvis Presley 'A Mess Of The Blues', 'Surrender', 'Little Sister', 'His Latest Flame'; 'Suspicion' (also for Terry Stafford), 'Kiss Me Quick', and 'Viva Las Vegas'. For The Drifters they penned 'This Magic Moment', the worldwide number one 'Save The Last Dance For Me' and 'Sweets For My Sweet' also a huge hit for The Searchers. Others included 'A Teenager In Love' for Dion and The Belmonts, and Marty Wilde in the UK; and 'Can't Get Used To Losing You' for Andy Williams.
Ad. Article continues below.
Jerry Leiber and Mike Stoller were already a hit making couple of songwriters when they entered the Brill Building where they penned hits for The Coasters 'Searchin'' (also a hit for The Hollies); 'Yakety Yak', 'Charlie Brown', 'Poison Ivy' (also a number one hit for Billy Thorpe and The Aztecs in Australia). For Elvis Presley they produced 'Loving You', 'Jailhouse Rock', 'Treat Me Nice', 'King Creole', 'Baby I Don't Care' (also a hit for Buddy Holly), and 'She's Not You'. Other hits included 'Lucky Lips' for Cliff Richard; 'Ruby Baby' for Dion and The Belmonts; 'Love Potion #9' for The Clovers and The Searchers; 'I Who Have Nothing' for Shirley Bassey and 'D. W. Washburn' for The Monkees.
Besides all these fabulous song writing teams there was individuals in and around the Brill Building getting started in the business, like Gene Pitney and probably the most prolific producer of hits, the first tycoon of teen, Phil Spector but more about him in Part Two.
Do you remember these hits? What was your favourite?
Interested in submitting your stories and opinion pieces to Starts at 60 or Travel at 60? You can sign up as a contributor here and join our dedicated Bloggers Club on Facebook.