Woolies to pay big after employee viciously attacked by bird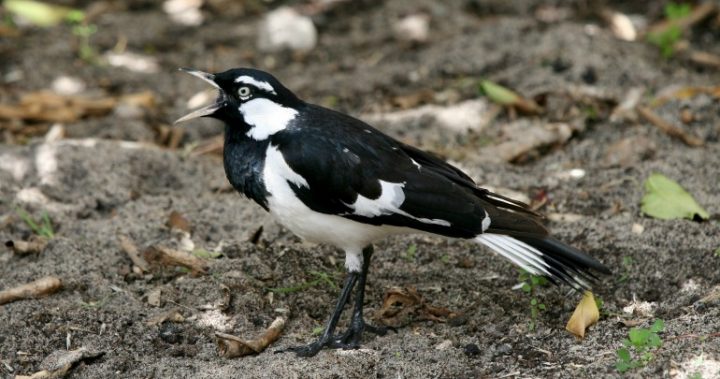 We've all heard of the dangers of swooping season in Australia but supermarket Woolworths is discovering just how costly the bird attacks can be.
A New South Wales woman was viciously attacked by a native bird last year on her way to work, resulting in a severe eye injury.
Nine News reports that Anita Smith was walking to work at the Kiama Village Shopping Centre last year when the peewee attacked.
It is believed the same bird had been terrorising people for some time before causing injury to Ms Smith's right eye flap.
Read more: You can avoid being swooped by magpies, but not the way you think
Ad. Article continues below.
As a result, she was unable to fully work for 25 weeks and blamed Woolworths for not protecting their employees against the birds.
Woolworths said that they were not liable because Ms Smith wasn't working at the time of the attack, but the Workers Compensation Commission found that they were responsible.
Arbitrator John Harris told Nine News that Woolworths had to pay because Ms Smith was on her way to work.
"It is extremely unlikely that Ms Smith would have been attacked by the peewee at that time, had she not been in the course of her employment," he said.
Read more: This divisive bird is Australia's Bird of the Year
Ad. Article continues below.
He added that Ms Smith had informed management that the birds had been swooping but that they didn't act on this knowledge.
As such, Woolworths was forced to pay $17,000 in lost wages. They were also ordered to pay for their employee's medical costs.
Nine News reports that the bird in question was shot dead last June.
The Kiama council granted a special cull permit by National Parks and Wildlife.
A recent report suggested that people living in Queensland and New South Wales were most at risk of magpie attacks.
Ad. Article continues below.
Read more: The big do's and don't when it comes to feeding birds in your garden
Swooping season usually runs between July and December, with September being the worse month for attacks.
Birds typically get defensive when their eggs hatch and they fear that their offspring is in danger.
The best way to protect yourself is to wear glasses or eye protection and a hat.
What do you think? Should Woolworths have been forced to pay? Have you been attacked by a bird?