The Australia Post scam targeting innocent Aussies this Christmas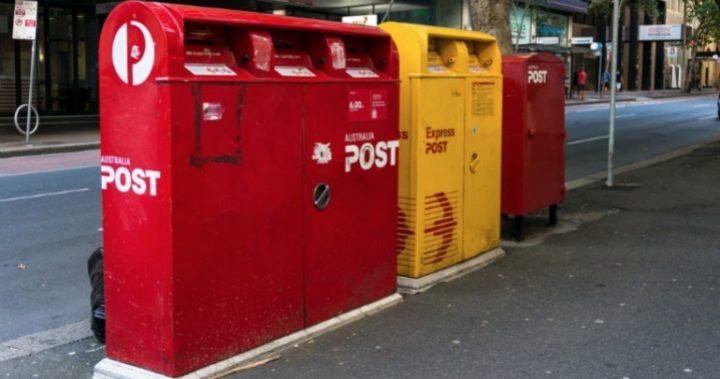 A worrying new scam targeting innocent Aussies is currently doing the rounds, with Australia Post warning people to be careful of emails and text messages they receive.
The new scam makes people think they've missed a delivery from Australia Post and encourages them to click a link to rearrange a delivery time.
Given that a lot of people send Christmas cards and packages at this time of year, it probably doesn't seem out of the ordinary, however, Australia Post have encouraged customers to be vigilant when opening links that look like they've been sent from them.
Read more: Top Christmas scams to watch out for this month
"Please note that Australia Post will never email or SMS message you asking you to click on a link to print out a receipt/label for parcel collection/tracking," Yahoo reports Australia Post saying in a statement.
Ad. Article continues below.
"Nor will Australia Post email you asking for your personal or financial information, including any form of ID, passwords, credit card details and account information or ask you to verify any information."
The email, which includes branding from Australia Post, tricks unsuspecting people into thinking that a delivery was attempted when they weren't home.
"Dear sir/madam," it reads.
"Our mail carrier tried to deliver a package to you. Unfortunately no one was present to receive the package. Choose when and where you want to receive your package. You will see the options for changing the delivery on the next page."
Worryingly, the link could actually infect your computer, tablet or smartphone with a virus and steal your personal information.
Ad. Article continues below.
Security company MailGuard told Yahoo that clicking the link wasn't a good idea.
"The link would take you to a zipped file that contains malware and can do a lot of damage, installing spyware or viruses," he warned.
Read more: How to protect yourself against this dangerous Facebook scam
"With Xmas right around the corner the timing of this scam is particularly opportunistic. This is the busiest part of the year for parcel delivery, and scammers know that during the holiday season people are distracted and potentially more vulnerable to trickery."
Typically, Australia Post will leave a calling card in your mail box if you aren't home with instructions on where to collect or when they will reattempt delivery.
Have you ever fallen for a scam?