What Queen Elizabeth II does with gifts from the public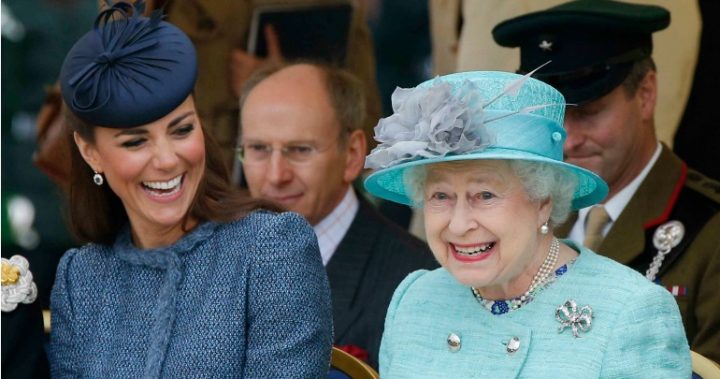 Have you ever wondered what Queen Elizabeth II and other members of the Royal Family do with gifts they receive from the public?
It's common for everyday people to line up for hours in busy crowds for a chance to rub shoulders with royalty. It's also pretty normal for people to present the likes of Prince Harry, Prince William and the Duchess of Cambridge with chocolates, lollies, flowers, books, cards and teddy bears.
While most fans probably think their gifts are quickly rushed away for the Royals to enjoy when they have a spare moment, there is actually a very strict gift policy that they must abide by.
Firstly, they aren't allowed to accept any gift valued at over £150. That's around A$260 or U$207. If the item is valued less than this amount, they're more than welcome to use the item how they please.
And, if you thought that a cute toy you sent for Prince George or Princess Charlotte would be getting played with the same day, you may be mistaken. Items sent to the Royal Family can be kept in storage for up to five years. If the family decides that there's no use for the gift they've received, it's also common for them to destroy and dispose of certain items.
Ad. Article continues below.
In some cases, presents are used as part of the Royal Collection, while they can also be donated to various organisations that would find better use of the items than the Royal Family. Given that they probably receive hundreds of items each day, it's good to know that someone out there would be getting use of something a fan has presented them with.
If a business or commercial enterprise offers a Royal a gift, they're usually required to decline it, unless it is a souvenir as part of a visit to the business. Having said that, the Royals are encouraged to keep gifts from government bodies, trade associations, guilds, civic bodies, the armed services and charities, especially if that member of the family has a special connection to the body or group.
Most recently, Prince Harry and bride-to-be Meghan Markle received their first official wedding gift from school students in Wales. While visiting the city of Cardiff as part of their first joint visit, six-year-old Harry Smith and nine-year-old Megan Taylor presented the soon-to-be married couple with a traditional Welsh love spoon.
Prince Harry and Ms. Markle are presented with a traditional Celtic love spoon by local children, named Harry and Megan. pic.twitter.com/aAubgIK4UL

— Kensington Palace (@KensingtonRoyal) January 18, 2018
Ad. Article continues below.
Here's hoping they find a special place for it in their home. The Royals are required to reveal items they receive each year and note where the gift was given, how much it is worth, who gave it to them and which family member it was specifically for.
What do you think? Have you ever given a Royal or a celebrity a present? Are you surprised to see that they can throw items out if there's no use for them?
---
With Facebook removing news sites from your feeds we ask that you sign up for Starts at 60's emailers here. And to keep us on your wall, join some of our new Facebook groups and clubs:

News Junkies Club – Australia
News Junkies Club – USA 

See news on the change and links to all our other clubs and groups here.