Princess 'Pushy' accused of insulting Meghan Markle with racist brooch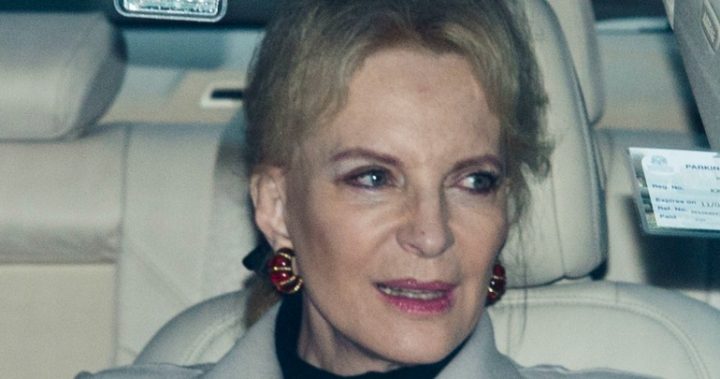 It wouldn't be considered in the best of taste by many people at any time, but Princess Michael of Kent has been accused of being deliberately insulting by wearing a racist brooch to meet Prince Harry's fiance Meghan Markle.
The princess, who is married to the Queen's cousin Prince Michael of Kent, raised eyebrows after pictures of her emerged wearing a retro blackamoor brooch on her coat as she was driven into Buckingham Palace on Wednesday for Christmas lunch with the royal family.
The term 'blackamoor' has been used since the 1600s describe a way of depicting North Africans as servants in decorative arts. Blackamoor figures were common on vases and other household items, in paintings and jewellery, with the person usually shown in gaudy, golden robes and with headdress.  
The depictions originated in Italy and were very popular well into the 20th century but are now usually considered to be racist because they show Africans as servile – North African muslims were sold into slavery in Europe – in the same way as lawn jockeys, cigar store indians and Mammy caricatures. 
That didn't stop Princess Michael, though, from wearing a large blackamoor brooch to meet Markle, an  American who describes herself a bi-racial (her mother is African American and her father caucasian) and who has spoken about watching her mother be on the receiving end of racist insults.
Ad. Article continues below.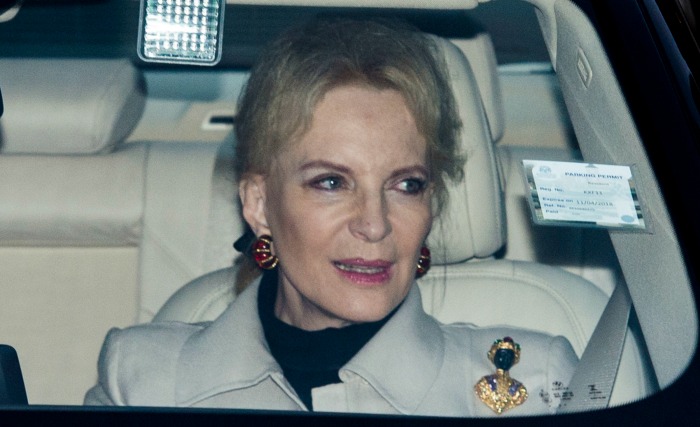 It would have been the first time the princess met the soon-to-be royal, and given the sensitivities around depictions of race, is a fairly unusual choice of adornment to first greet the woman who's already being feted as a great addition to royal family, no matter what the piece of jewellery's historical or artistic merit.
Some social media users were quick to point out the apparent insult, which made the headlines in many British newspapers.
Ad. Article continues below.
It's hard to believe that wearing a blackamoor brooch by Princess Michael was not a deliberate insult to Meghan Markle at the Queen's lunch

— John Macy (@johnmacy69) December 22, 2017
Meanwhile, others joked that Princess Michael has history in this department.
"Right, we're seen as racists, & we're going to meet @meghanmarkle in front of the press?…ready…oh wait, just one final thing. Perfect" pic.twitter.com/3sNNMogXJW

— Revolting-Subject (@UnRoyalReporter) December 22, 2017
Ad. Article continues below.
Known in Britain as 'Princess Pushy' for her reputation for trading on her royal connections, the royal has been accused of making racist comments in the past, and it's been widely reported that her German father was an enthusiast supporter of Hitler.
Her father, Baron Gunther von Reibnitz, joined the Nazi party in 1930, well before it became the norm in Germany, and was a major in the SS, the Nazi military wing responsible for running Hitler's concentration camps.
The princess personally has made little attempt to ingratiate herself with the royal family or the British public, having publicly called the Queen and Prince Philip "boring" and Princess Diana "ill-educated".
She's also described herself as "more royal" than other people who've married in to the family.
"The fact is, of those who have married into the family since Prince Philip, I had more royal blood. It's just a genealogical thing, just a fact of life," she said.
Ad. Article continues below.
What do you make of Princess Michael's choice of jewellery – deliberately insulting or just tone deaf? Would you wear the brooch yourself?