ISIS threatens to attack Prince George at school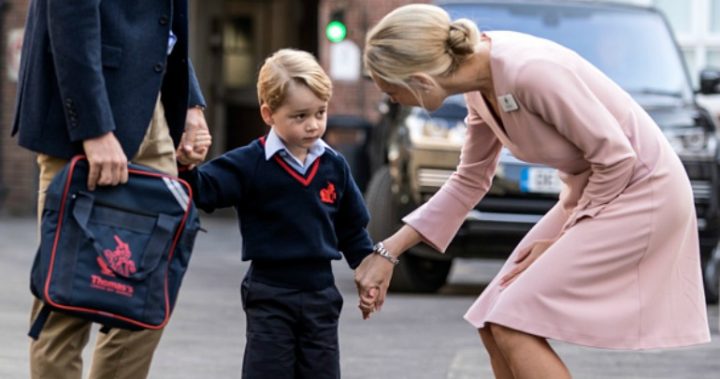 The royal family has received a haunting message from ISIS extremists filled with Islamic war songs and threats against the young Prince George.
The message was delivered to the royal family via an encrypted messaging app, Telegram and makes threats that mention George's school, Thomas's Battersea School. This app has reportedly become popular with ISIS and has been used to send out numerous threats over the last few years.
George's south-London school has already raised concerns with the royal family about the prince's safety. 
According to the Daily Star, the message contained a picture of the young prince at his school, the address of the school and the message "school starts early". The message indicates that there may be a plan underway to hurt the four-year-old at school.
The message also allegedly contained song lyrics from a jihadi song. From the translated lyrics, the song talks about starting a war with a "melody of bullets" and "desiring retaliation".
Ad. Article continues below.
Internet surveillance firm, Sixgill has been tracking the Telegram app channels since early 2017. The app was integral to the recruiting process for the 2016 Berlin attack and is apparently a "breeding ground" for Islamic extremists. The app was also used to spread ISIS propaganda before the 2015 Paris attacks.
Barry Spielman from Sixgill told the Star that "it seems that as ISIS continues to lose ground in Syria and Iraq, it has stepped up its threats to hit the West."
Spielman also noted that "our intelligence suggests that these threats are to be taken seriously."
While the police are aware of the threats, no information has been released on any further threats being made. It is hard to think of what the royal family must be going through with such threats being made about one of the youngest in their clan.
Do you think the royals should increase their security around Prince George? Do these threats make you worried about overseas travel?