Down-to-earth Princess Diana's 'bike of shame' set to sell for thousands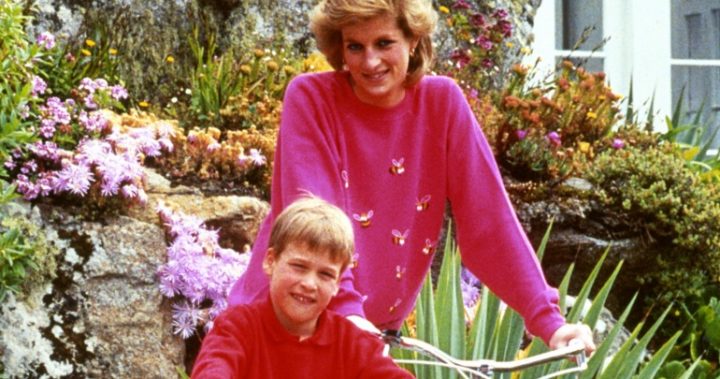 A rare piece of Princess Diana's early history is about to go under the hammer for far more money than the down-to-earth royal would ever likely have imagined.
A bike that she rode when she was Lady Diana Spencer, before royal officials told her it wasn't fit for a princess, is expected to fetch as much as £9,000 (AU$16,000, US$ 12,600) at auction when it's sold by British auction house Farnon and Lake at the weekend, according to reports.
Diana bought the 1970s Raleigh bike until after she was engaged to Prince Charles in 1981, and after the criticism from palace officials she sold it to Gerald Stonehill, a father of a friend, who kept it in his garage for 27 years. Stonehill sold the bike on in 2008 for just £211, but when the current, unnamed seller put it up for auction, pre-bidding went wild, with the auction house getting early bids in the thousands of pounds.
Ad. Article continues below.
Diana was often photographed on the pushbike in the lead-up to her marriage, and the media dubbed it the "shame bicycle" after news of the palace's frosty disapproval of her down-to-earth ways emerged.
"The Raleigh Traveller bicycle owned by Lady Diana Spencer before she became the Princess of Wales. This iconic and often photographed bicycle comes with full provenance, offered for auction in its original unrestored condition," the sales note for the bike says, adding that it comes with a letter between the original buyer and Diana to prove its provenance.
Have you ever bought something just because it was owned by someone you admired? Can you imagine paying this much for a plain, old bicycle?
Ad. Article continues below.