Was he wrong? Cory Bernardi's 'inappropriate' comment sparks backlash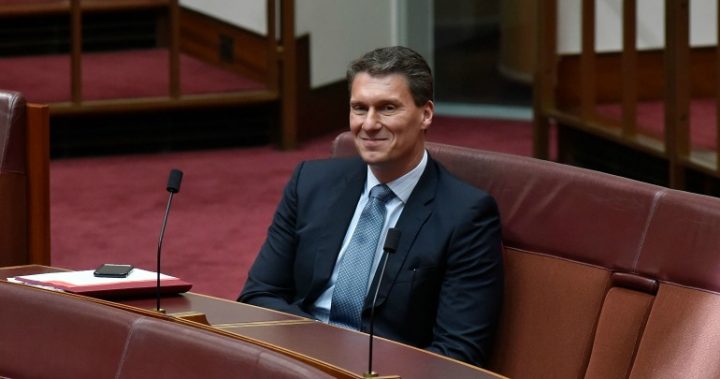 Australian Parliament has returned this week and already politicians are causing outrage. One particular comment made by Cory Bernardi has struck a chord with many people around the nation.
He suggested that women should not be allowed to serve in combat roles in the Australian Defence Force. The Australian Conservatives leader went as far as suggesting that women in such roles posed a risk to Australia's national security.
Let's not forget that the ABC's release of top-secret government documents that were accidentally sold to a Canberra op-shop would have also been a major security risk.
According to Nine News, Senator Bernardi was very vocal that he wanted a current law in the Sex Discrimination Act that allows discrimination against females being given combat roles.
"I don't believe incorporating women into combat units is in the best interests of Australia's national security," he said. "It's about blurring the lines between political correctness and sound tactics in the name of what I think is social justice."
Ad. Article continues below.
The comments didn't go down well, with SBS News reporting that Liberal Senator Linda Reynolds, who was Australia's first woman brigadier in the Army Reserve, hitting out at Senator Bernardi over his comments. She suggested that is comments would cause great harm.
"I want to say to Senator Bernardi: shame on you," Senator Reynolds said. "He could not have chosen a more insulting or demeaning topic, not only to all of our women who now serve in uniform, but all those women who want to put their hand up."
Liberal senator David Fawcett added that it wasn't fair to exclude someone based on their gender. "If somebody is capable, willing and able to do the task to the required standard with the same amount of training and support that any other member has, then I don't think their gender should necessarily disqualify them," he said.
There's no denying that women have played a massive role when it comes to Australia's military history. Whether they were working as nurses or fighting on the front line, women have been just as much a part of the military as men.
A recent report by the Daily Telegraph suggested that Australia's Army is hoping that women will make up 15 per cent of the army in five years' time. That's an increase of the current number of women, which sits at around 12.7 per cent.
Ad. Article continues below.
People were quick to vent their frustrations at Senator Bernardi's comments. One person on Twitter wrote: "Oh Cory Bernardi you absolute moron. Women serving in combat is dangerous…. um… it's combat, that's one of the requisites of it being combat that people are going to get injured and some may die. It's just as dangerous for men".
Though some people agreed with his comments, with one lady writing: "As a female I am reluctant to agree with this but I must. I do believe there is a stronger role for women as spies, which has a history to prove that fact."
What do you think? Is Cory Bernardi out of line, or does he have a point?
---
With Facebook removing news sites from your feeds we ask that you sign up for Starts at 60's emailers here. And to keep us on your wall, join some of our new Facebook groups and clubs:

News Junkies Club – Australia
News Junkies Club – USA 

See news on the change and links to all our other clubs and groups here.