Oscar Pistorius injured in fight in prison's special care unit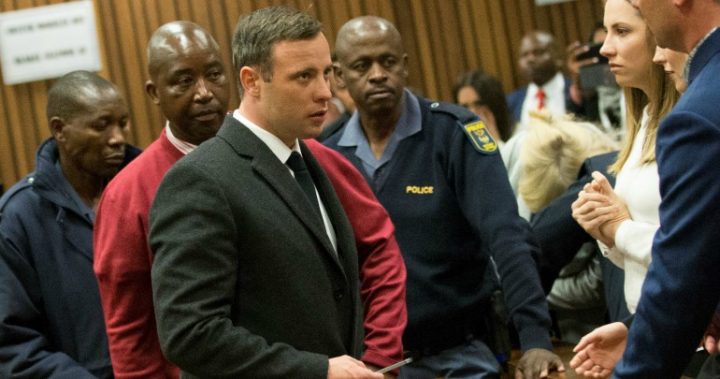 Oscar Pistorius has been injured in a prison brawl, just two weeks after his sentence for killing girlfriend Reeva Steenkamp was more than doubled to 13 years and five months, according to numerous reports.
Ad. Article continues below.
The so-called Blade Runner was fighting over the use of a prison phone in a special care unit. He's in  part of the prison that looks after prisoners with physical disabilities, the Guardian reported.
The injury happened on December 6 but news of Pistorius' injury emerged overnight. The New York Post reported that the convicted murderer received only a minor injury in a event that is still being investigated.
Pistorius was originally found guilty of manslaughter after claiming he shot Steenkamp through a closed bathroom door in 2013 in the belief she was a burglar. He received a five-year sentence for manslaughter, but the finding was overturned in 2015, and he was found guilty of murder and instead sentenced to six years in prison.
But in November that sentence was increased to more than 13 years, after prosecutors argued that the original sentence was shockingly light.
Did you follow the Oscar Pistorius murder trials? Do you believe his sentence is fair?