Jamie Oliver blasts extreme dieters after restaurant attack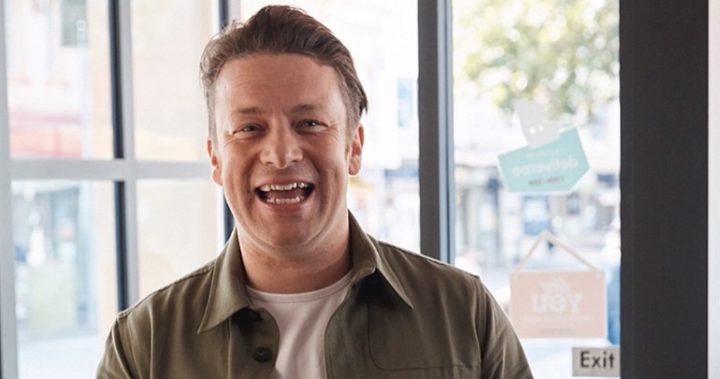 Jamie Oliver has spoken out about a frightening incident at one of his restaurants that saw vegan dieters storm through the doors and shove confronting images of slaughtered animals in diners' faces.
Oliver said vegans "hate him" because of his campaign encouraging people to eat high-welfare meat, and conceded he finds them annoying.
"They hate me because we do stories about higher welfare meat, which I am deeply passionate about, but for them it is on or off – there ain't no stepping stones, whereas I'm all about stepping stones," he told The Sunday Times.
"Vegans do annoy me, but I also do care for them."
Ad. Article continues below.
Read more: Jamie Oliver tells government to 'grow some balls'
He said a number of his restaurants have been targeted by a group of animal activists and described an incident that saw "20 scruffy, weird-looking fellas putting iPads of slaughtered animals in front of kids having spaghetti bolognese on a Saturday lunch".
Oliver has been a passionate campaigner for sustainable and healthy eating and has encouraged people to eat vegetarian two to three times a week.
He says being an occasional vegetarian can do wonders for your health, your wallet and the planet.
Ad. Article continues below.
Read more: Jamie Oliver shares his favourite Christmas recipes
While Oliver shot to fame as a the cheeky 'Naked Chef', he has become increasingly involved the worldwide fight against obesity and told the Times he is currently at loggerheads with British prime minister Theresa May over her views of school lunches for kids.
Ad. Article continues below.
Oliver famously drafted a plan with former PM David Cameron to create healthier school lunches for British kids to help curb the increasing rate of obesity around the nation, but it was drastically changed by May after she took office.
Oliver said May watered down the policy draft and released it "with no marketing, no comms, no PR."
"In code, that means, 'We don't give a f***'. It was unbelievable. Blatant."
Read more: Jamie Oliver's wife cops major criticism over photo of their baby
Do you think we need to step up the fight against childhood obesity? What do you think of the vegan diet?