How Prince Philip is counting down to retirement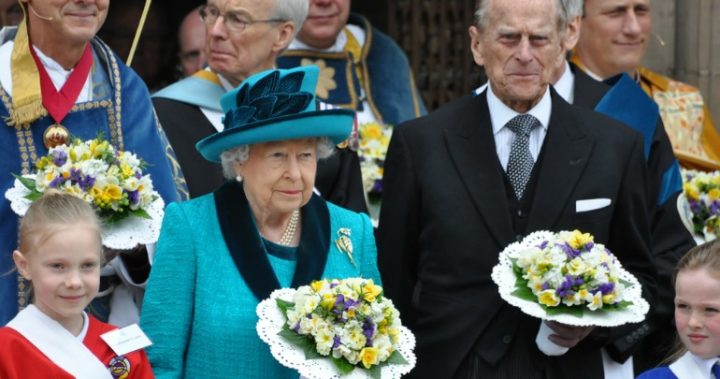 Time flies when you're wrapping up your last public engagements. The Duke of Edinburgh looked cheerful as he greeted King Felipe VI and Queen Letizia of Spain on their state visit to the United Kingdom.
While Queen Elizabeth, looking strikingly in magenta, enjoyed a horse and carriage ride with Felipe, Philip joined the resplendent Letizia in their own carriage for a ride down Horse Guards Parade.
Despite suffering a recent health scare, 96-year-old Philip looked healthy and happy on the carriage ride next to Letizia, who chose a stunning yellow ensemble for the occasion.
Serious matters were put on hold for the ceremonial welcome, with Philip appearing to share a few wry jokes with the visiting royals, who will be staying at Buckingham Palace during their time in the UK.
Ad. Article continues below.
The Duke of Edinburgh was in his element during the royal engagement – far more so than Prince Charles and his wife, the Duchess of Cornwall, who stumbled through greetings while navigating their way around Camilla and Letizia's large decorative hats.
It has been more than 30 years since a Spanish monarch (Felipe's father) travelled to the UK for a state visit, and this royal occasion was pushed back earlier in the year to avoid campaigning ahead of last month's British general election.
The Spanish king has addressed the House of Lords since arriving in the UK, raising the matters of British overseas territory Gibraltar and the rights of the Spanish people in the wake of Brexit.
Ad. Article continues below.
According to the royal calendar, Philip will present awards at the annual meeting of the Royal Geographical Society on July 18. The following day, he will attend a reception at Canada House to celebrate the 150th anniversary of confederation.
Will you miss seeing Prince Philip out and about during state and ceremonial occasions?