Glen Campbell's family reveals devastating truth about his disease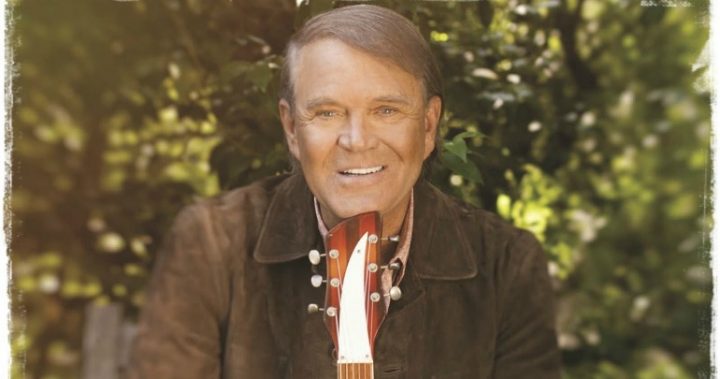 As Glen Campbell's health continues to decline, his family is determined to harness the terrible situation and shed light on the important topic of Alzheimer's disease.
Fans were devastated by the news, but just last month they were able to relive some of the magic with Campbell's 64th and final album: Adios.
A compilation of songs he never had a chance to record in studio, Adios was a collaborative effort between friends and family.
"These songs were the soundtrack to our home life," wife Kim tells The Boot.
"I'm really proud of him, that he's been able to do this in the midst of having Alzheimer's … he just enjoyed every minute of it."
Ad. Article continues below.
The recording of Adios was a catharsis for Campbell, after doctors recommended "keeping him engaged musically".
Read more: Everybody's talkin' about Glen Campbell's last album
"We don't want to sugarcoat it," daughter Ashley says. "He has no idea that he has an album out. He had no idea when he won a Grammy … he can't process it."
Last month, it was revealed that Campbell had lost the ability to speak due to the progression of the disease.
"He has complete aphasia; he doesn't understand language and he can't communicate verbally," Kim told Access Hollywood Live last month.  
Ad. Article continues below.
 Communication between Campbell and his family now takes place in the "universal language of love and smiles and kisses and hugs".
Read more: The inside story on my 50-year friendship with Glen Campbell
In 2011, news broke that the country music superstar had been diagnosed with Alzheimer's disease; he continued touring until 2014 before being placed in long-term care near his home in Nashville.
That same year, a documentary titled Glen Campbell: I'll Be Me was released to help raise awareness of Alzheimer's.
"Glen did so much with this film. I want to continue what he started," Kin says.
Ad. Article continues below.
Kim also tells of her own journey with the disease and how she, as a caregiver, began battling depression and started an organisation (CareLiving.org) to help others in the same situation.
"When my loved one is cared for well, it gives me peace of mind. I want to help other families have that peace of mind," Kim says.
Have you ever had a family member diagnosed with Alzheimer's disease?