William Tyrrell: Mum's violent assault past revealed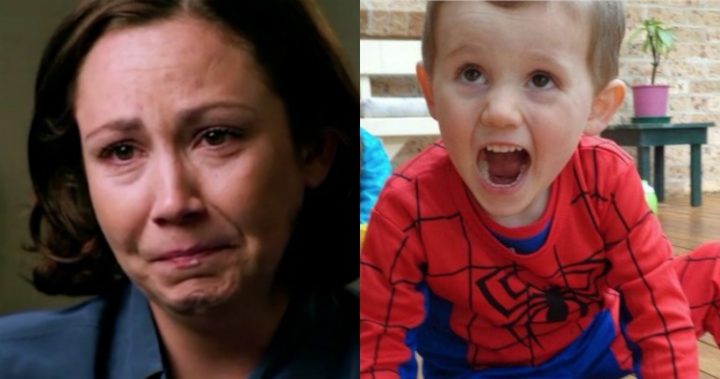 William Tyrrell's mother Karlie has been convicted of three serious assaults, including two against female police officers, as well as destruction of property, an exclusive report from news.com.au has revealed.
The News Corp publication reports Tyrrell, who has several other aliases known to police, will be sentenced next week for assaulting a police officer and using offensive language and spitting in an altercation with an officer at a Sydney shopping centre last December.
In 2010, two years before William was removed from her care, she was charged for punching a police officer in the face.
The revelations are in stark contrast to the persona Tyrrell displayed in a paid interview with Seven's Sunday Night just weeks ago. In the emotional chat, Tyrrell said she was a victim of domestic violence, but stayed quiet on her own criminal history.
She told journalist Melissa Doyle she felt like "the worst mum in the world" and said whoever took William "needs a bullet."
Ad. Article continues below.
It was only revealed last year that William was in state care at the time of his 2014 disappearance. The public had been lead to believe he was at his grandmother's house when he disappeared from a home at Kendall, in NSW, but the grandma in question turned out to be a 'foster grandmother'.
The court had prevented the information from being made public, but in August the NSW Supreme Court of Appeal clarified statutory regulations and decreed the fact that William's apparent abduction occurred while he was in the foster care system was "one of legitimate public interest".
Since the court order was lifted, new information about his parents has slowly come to light. Last year, his father Brendan Collins was sentenced to seven months in prison after he was convicted of eight charges of having stolen bank cards, toys, novelty items and clothing.
He was also convicted of minor drug possession after police found methamphetamine and a glass pipe in his possession.
Police have had little luck in their investigation into William's disappearance despite thousands being poured into the search and numerous appeals for the public's help. There have been 2800 reports to Crime Stoppers from the public, including 1078 sightings of William.
Ad. Article continues below.
Police previously revealed there were 690 persons of interest in the case.
In 2017, police offered a $1 million reward for William's safe return, but the money is yet to entice the little's boys real adductors to come forward.
What are your thoughts on this? Are you holding out hope William will be safely returned one day?