'Felt like worst mum in world': William Tyrrell's mum speaks out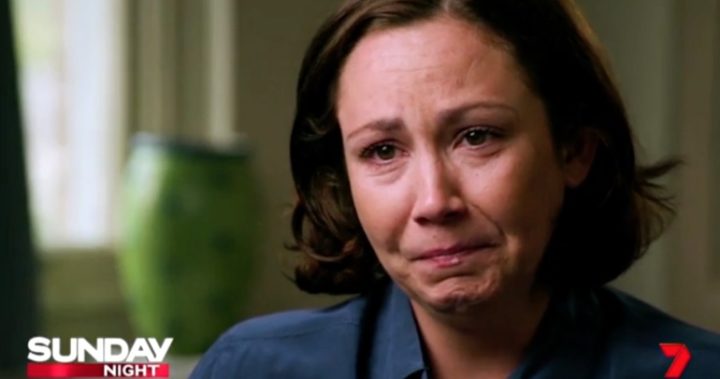 It's the tragic case that captivated the nation, but while plenty has been said in the media about William Tyrrell's disappearance, his family have mostly stayed quiet. Until now.
For the first time since her son went missing three-an-a-half years ago, Karlie Tyrrell has spoken out about her heartache and delivered a few choice words for William's abductors.
In a preview for Sunday Night's exclusive interview with Karlie, the tearful mum said "I felt like I was the worst mum in the world".
Last year it was revealed that William had been in state care at the time of his disappearance. While the public had been lead to believe he was at his grandmother's house when he was taken from a home in Kendall, NSW, the grandma in question turned out to be a 'foster grandmother'.
The court had prevented the information from being made public, but in August the NSW Supreme Court of Appeal clarified statutory regulations and decreed the fact William's apparent abduction occurred while he was in the foster care system was "one of legitimate public interest".
Ad. Article continues below.
William's disappearance has gripped the nation from day one, with the now-famous photo of the innocent boy in his spiderman costume plastered onto newspapers' front pages and missing posters around the country.
When asked her thoughts on William's kidnappers, Karlie didn't hold back.
"Whoever has him needs a bullet," she said.
Police have had little luck in their investigation into William's disappearance despite thousands being poured into the search and numerous appeals for the public's help. There have been 2800 reports to Crime Stoppers from the public, including 1078 sightings of William.
Ad. Article continues below.
Police previously revealed there were 690 persons of interest in the case.
In 2017, police offered a $1 million reward for William's safe return, but the money is yet to entice the little's boys real adductors to come forward.
Since the court order was lifted to reveal William's time in foster care new information about his parents has slowly come to light. Last year, his father Brendan Collins was sentenced to seven months in prison after he was convicted of eight charges of having stolen bank cards, toys, novelty items and clothing.
He was also convicted of minor drug possession after police found methamphetamine and a glass pipe in his possession. News.com.au reported at the time the Bankstown Court heard that Brendan had suffered from "flashbacks and psychological and emotional problems" since his son's disappearance.
Police are still asking the public for help with their investigation and anyone with information on William is urged to contact Crime Stoppers on 1800 333 000.
Will you be watching Sunday Night? Are you holding out hope William will be found?