James Bulger killer jailed again over indecent images of children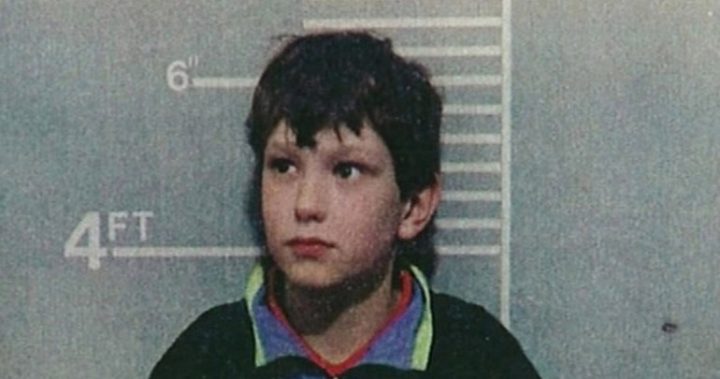 More than two decades after he was convicted for his part in the abduction, torture and murder of two-year-old James Bulger, killer Jon Venables has been jailed again over more than 1,000 indecent images of children.
Venables was sentenced to 40 months in prison after pleading guilty. The charges related to making indecent images of children, and one of having a "sickening" paedophile manual.
He returned to jail in November after the images were first discovered, and according to the BBC, Mr Justice Edis described him as "manipulative and dishonest" while addressing the crimes in court.
Meanwhile speaking after, a spokesman for James' mother Denise Fergus said listening to her son's killer's "vile behaviour" in court was a "horrendous ordeal" for her.
According to the Guardian, when passing sentence, Mr Justice Edis added: "This case is unique because when you were 10-years-old, you took part in the brutal murder and torture of James Bulger. That was a crime which revolted the nation and which continues to do so, even after the 25 years that have passed since it happened. The facts of what you did are notorious and there is no need for me to repeat them here."
Ad. Article continues below.
Describing the images found, he added that they were "heartbreaking for any ordinary person to see".
Venables was sentenced to custody until the age of 18 for his part in the Bulger murder, alongside Robert Thompson, and released with a new identity in 2001. But all the time, money and effort put into his rehabilitation has apparently come to nothing again and again.
Read more: 'Sickening images': James Bulger's killer jailed for a third time
In 2010, he was returned to prison and eventually charged with "possession and distribution of indecent images of children" according to a BBC article at the time. He pleaded guilty and was imprisoned until September 2013. Now, just four years later, he is behind bars again.
According to reports, he admitted having 392 category A images, 148 category B and 630 category C pictures.
Ad. Article continues below.
Campaigners have now condemned the sentence as "too short", and Chris Johnson, of the Justice for James Campaign, told the BBC: "The length of the sentence is too short. Three years is really a farce because this is re-offending and there is a pattern to this behaviour."
It comes after a new British documentary on the boy killers of toddler James caused outrage after experts featured on the show defended the murderers.
Read more: James Bulger doco infuriates viewers with claims killers were 'victims'
Just to let you know that even though footage was used of me on the CH4 programme, I had no part in it.
My documentary is on Thursday on @ITV with Sir Trevor McDonald.#JusticeForJames
https://t.co/e91O6srlw0

— Denise Fergus (@Denise_fergus) February 5, 2018
Ad. Article continues below.
The Sun reported that the Channel 4 documentary The Bulger Killers: Was Justice Done, aired in the UK overnight, featured interviews with lawyers and other experts involved in the boys' trial. Thompson's lawyer Dominic Lloyd told the documentary makers that one juror later told him that the jury would've preferred to find that the boys were "guilty of being two very bewildered and frightened little boys who made an awful mistake and need a lot of help".
Lloyd also said that Thompson and Venables must have been "severely traumatised by what they were part of" on the day of the murder. "If this had happened months earlier the boys wouldn't have been prosecuted – they were only just over the age that they could be prosecuted," he said, according to The Sun.
Bulger's mother recently released a book to mark the 25th anniversary of the case, and is due to discuss it on a rival television program called James Bugler: A Mother's Story. The Sun reported that she would talk about the split second she let go of James' hand in the shopping centre, allowing him to slip away from her and into the killers' clutches, as well as the anger she felt over Thompson's and Venables' sentences.
Do you think this was the right sentence? Do you think people convicted of such crimes can truly be rehabilitated?