James Bulger doco infuriates viewers with claims killers were 'victims'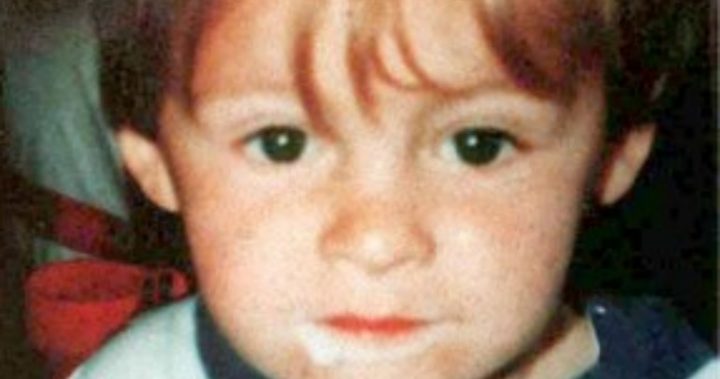 A British documentary on the boy killers of toddler James Bulger has caused outrage after experts featured on the show defended the murderers.
Robert Thompson and Jon Venables were 10 years old when they were found guilty of torturing and killing two-year-old Bugler after kidnapping him from a shopping centre in Liverpool in 1993. Their identities were changed on their release from prison in 2001, although Venables has since been imprisoned twice under new identities, most recently in November.
The Sun reported that the Channel 4 documentary The Bulger Killers: Was Justice Done, aired in the UK overnight, featured interviews with lawyers and other experts involved in the boys' trial. Thompson's lawyer Dominic Lloyd told the documentary makers that one juror later told him that the jury would've preferred to find that the boys were "guilty of being two very bewildered and frightened little boys who made an awful mistake and need a lot of help".
Lloyd also said that Thompson and Venables must have been "severely traumatised by what they were part of" on the day of the murder. "If this had happened months earlier the boys wouldn't have been prosecuted – they were only just over the age that they could be prosecuted," he said, according to The Sun.
Viewers interpreted his comments as an attempt to turn the convicted killers into victims, and lashed out on Twitter.
Ad. Article continues below.
"It wasn't fair to interview him. He was in great distress" And what about the little, innocent boy he killed??! I can't believe people find excuses for these murderers. It's beyond me #TheBulgerKillers

— Kayla Chantel (@MsKaylaChantel) February 5, 2018
If you drag a child 3 miles to avoid being seen, then torture them…hide from the authorities, cry when your caught and blame each other!! You know right from wrong-wether your 10 or 100! #TheBulgerKillers

— Carrie ???? (@caz2212) February 5, 2018
BULLSHIT about "two frightened kids who'd made a terrible mistake" The tapes said they kept stoning him, even when he kept getting up. They knew what they were doing. ???????? #TheBulgerKillers

— Kelly Staples (@loonyluby) February 5, 2018
Ad. Article continues below.
But other tweeters pointed to a similar case in Norway just a year later, which is also the subject of a documentary, in which two six-year-old boys killed a five-year-old girl. The boys in the Norwegian case were never arrested or identified, even though the local community was well aware of their actions, and even the victim's mother, who knows who the boys are and where they are, said she had forgiven them.
Bulger's mother Denise Fergus recently released a book to mark the 25th anniversary of the case, and is due to discuss it on a rival television program called James Bugler: A Mother's Story. The Sun reported that she would talk about the split second she let go of James' hand in the shopping centre, allowing him to slip away from her and into the killers' clutches, as well as the anger she felt over Thompson's and Venables' sentences.
Thursday 8th February @ITV 9pm. James Bulger …… A Mother's Story.

To mark the 25th anniversary of my son's death. I've invited Sir Trevor McDonald into my home, this is my personal interview about the day that changed my life forever.❤ ???? pic.twitter.com/vnnXEO9PO7

— Denise Fergus (@Denise_fergus) January 31, 2018
Ad. Article continues below.
Fergus made clear in a recent interview on ITV's Loose Women show that she believed the 10-year-old boys were aware they were doing something wrong when they snatched her son, noting that the pair had attempted to kidnap a child in a similar fashion two weeks previous. "They planned it, they knew what they were doing to do," she said.
Fergus, who has long campaigned on child safety, made clear with a tweet that she did not cooperate with the Channel 4 documentary. She continues to push for a pubic inquiry into the sentences given to her son's killers, particularly to that of Venables, given his subsequent reoffending. Her own book is called I Let Him Go.
Just to let you know that even though footage was used of me on the CH4 programme, I had no part in it.
My documentary is on Thursday on @ITV with Sir Trevor McDonald.#JusticeForJames
https://t.co/e91O6srlw0

— Denise Fergus (@Denise_fergus) February 5, 2018
Was it right to try the 10-year-olds for murder? Should they have remained in prison longer? Do you think people convicted of such crimes can truly be rehabilitated?
Ad. Article continues below.