Major US retailer swoops in as Aussie favourites collapse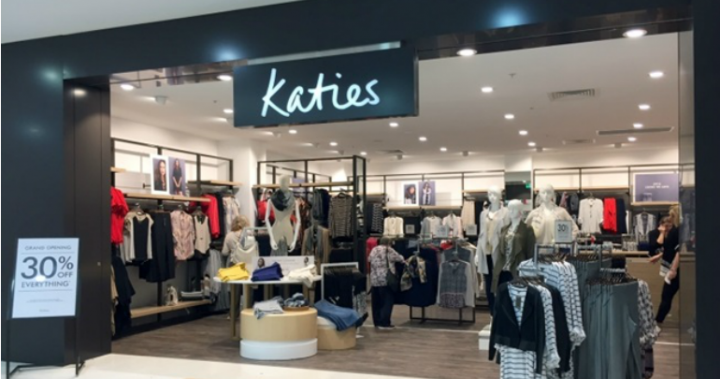 Specialty Fashion Group, one of the major fashion retailers in Australia, will be closing the doors on 300 of its 1,019 stores between now and 2020. There's no word yet on which stores will be closing, but iconic female fashion retailers Millers and Katies are among the company's host of brands.
According to the The Australian Financial Review, the decision comes after earnings have decreased over a six-year period. Gary Perlstein, who served as CEO of Specialty Fashion Group for 14 years before resigning last week, revealed that 159 of the 300 stores were losing money. However, with online sales up and Crossroads and Autograph stores the main source of loss-making, the company is trying to rapidly cut costs. 
Read more: Myer launches new plan to get customers in store
"Store rationalisation is a key and immediate focus," Anne McDonald, the chair of Specialty Fashion Group's board, said at the annual meeting. "While we have made some progress in optimising the store portfolio, we are taking actions to more quickly reduce our store footprint."
While the majority of closures will take place in 2018, some stores on a longer-term lease will remain open until 2020. With almost a third of stores closing, it's likely that more than 1,000 jobs will be on the line. 
Ad. Article continues below.
Read more: Companies have found a new way to spy on you at home
And as this cornerstone of Australian retail faces a frightening fate, online retail giant Amazon is poised to swoop in. News of Amazon's Australian launch has been circulating for months, but nothing was set in stone and some were predicting that it would be put off until 2018.
Now, it looks like the online shopping giant will be starting business before the end of November, perhaps in an attempt to cash in on Black Friday and Cyber Monday sales—the most popular annual shopping events in the United States.
Comparable to Boxing Day sales in Australia, Black Friday and Cyber Monday deals are considered to be the perfect time to score cheap presents in the lead-up to Christmas as they always take place in the final days of November.
Australians have remained largely unaware of the opportunities at their fingertips, but Amazon's launch could change all of that if it opens up sales to a previously-untapped market.
Ad. Article continues below.
According to Lifehacker, Amazon has already sent out emails to various sellers to warn them that an internal testing phase will begin from 2pm AEDT on Thursday, November 23.
"As your products will be able to be purchased, please make sure your pricing and stock is up-to-date," the email reads.
It also advises that regular email updates will be sent out "in the lead up to the launch of Amazon in Australia".
Kim Do, Senior Industry Analyst for IBISWorld, says Amazon's arrival in the Australian market will "shake up the retail sector".
"The company intends to challenge domestic retail prices by offering items for 30% less than domestic retailers. This is expected to appeal to price-conscious Australian consumers, and is likely to affect local retailers that have found it difficult to adjust to a shift in consumer spending behaviour over the past five years."
Online sales in Australia currently account for around 7.4 per cent of total retail spending, according to IBISWorld, but this figure is projected to reach 15 per cent by 2023.
Do you enjoy online shopping? Will you consider using Amazon when it launches in Australia?