Ford, Holden, VW cars in biggest-ever Aussie recall for deadly airbags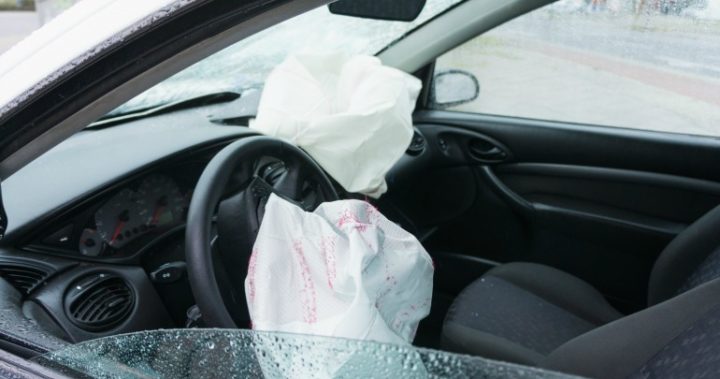 Millions of cars are expected to be compulsorily recalled today, as the Turnbull government looks to protect drivers from deadly airbags. It will be Australia's largest such compulsory recall of vehicles, with as many as four million vehicles thought to be involved.
The government will recall cars with faulty Takata airbags that can explode, causing severe injuries to the driver or passenger, according to multiple reports. The airbags have been blamed for as many as 23 deaths around the world, including one in Sydney. It comes after a recall notice was proposed by the Australian Competition and Consumer Commission (ACCC) in September after a lengthy investigation.
"Drivers are strongly urged to check whether their motor vehicle has been recalled to replace faulty Takata airbags," ACCC wrote at the time. "There have been serious injuries and deaths from faulty Takata airbags." The ACCC found the Takata airbags to be faulty due to a chemical compound called ammonium nitrate. The explosive material inside the defective airbags can deteriorate and become unstable over time.  They have been subject to multiple compulsory recalls outside Australia.
Read more: Drivers reminded to check cars for faulty airbags after another death
Consumer watchdog Choice urged Aussies last year to check their cars for dodgy airbags after a number of injuries were reported by Australian drivers. Previously, there was a voluntary recall in place but some drivers were unaware of or didn't respond to vehicle manufacturer's efforts to replace the airbags, raising concerns that many Aussies were still driving with dangerous airbags in their cars. 
Ad. Article continues below.
Reports say that of the approximately 4 million cars affected, there are still an estimated 2.3 million with faulty airbags on the road. Manufacturers Ford, Holden and Volkswagen, among others, will be forced to replace the airbags within two years, with priority given to Alpha airbags, which pose the greatest safety risk. 
Ahead of the government's announcement today, the ACCC urge motorists to visit their site to check if their car has been recalled and, if it has, to contact their dealer or the manufacturers to make arrangements for repair. You can check to see if your car is affected on the ACCC Takata airbag recall page.
What do you think? Do you know anyone with these cars? 
With Facebook removing news sites from your feeds we ask that you sign up for Starts at 60's emailers here. And to keep us on your wall, join some of our new Facebook groups and clubs:
News Junkies Club – Australia
News Junkies Club – USA 
See news on the change and links to all our other clubs and groups here.