Drivers reminded to check cars for faulty airbags after another death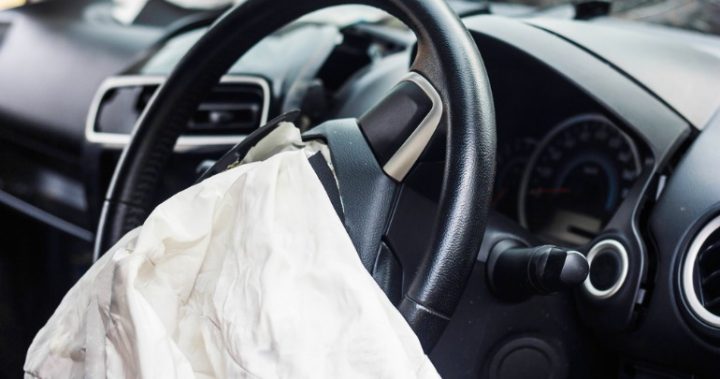 Consumer watchdog Choice is once again urging Aussies to check their cars for dodgy airbags after a Sydney man was killed when his Takata airbag deployed and propelled shrapnel into his body.
Millions of car owners were ordered to return their vehicles to the manufacturer or dealership in April following 17 fatalities and 180 injuries from the Takata airbags around the world.
The airbags are fitted across a range of brands, including Nisson, Mazda, Honda, Ford and more and rupture when deployed, shooting a metal fragment into the driver or passenger.
The recall is the largest in automotive history.
Last week, a 58-year-old Sydney man became the eighteenth person killed by the airbags when he crashed his Honda CRV in Cabramatta.
Ad. Article continues below.
His injuries were so severe that paramedics were unable to revive him and he was pronounced dead at the scene, reports Choice. 
The watchdog says one hundred million vehicles are part of the worldwide Takata airbag recall – with 2.1 million of them based in Australia.
You can check to see if your car is affected on the ACCC Takata airbag recall page.
Have you been affected by this? Have you returned your car to the manufacturer?