'The Truth will come out': Craig McLachlan speaks of allegations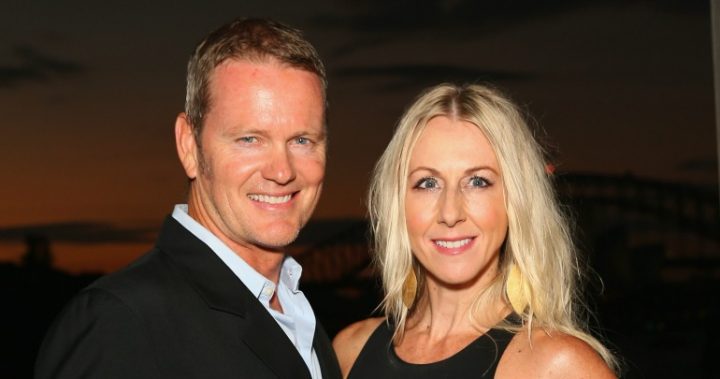 Australian Actor Craig McLachlan has spoken for the first time since being accused of sexual assault and harassment.
In an exclusive interview with the Daily Telegraph, the 52-year-old Gold Logie winner revealed that he still had the support of his loving partner Vanessa Scammell, despite the allegations against his name.
He suggested that his career had basically been destroyed since news broke of the crimes against him, but continues to maintain his innocence. Earlier this month, three different women who had worked with McLachlan on the popular stage musical The Rocky Horror Picture Show in 2014 suggested that he took his saucy role of Dr Frank-N-Furter too far and alleged that he sexually assaulted them both on and off stage. Two of the women said they made producers aware of the alleged behaviour at the time, but that nothing was done.
Since an exclusive investigation by the ABC and Fairfax was made public earlier in January, further people came forward to say that they too had been harassed by the TV star. A man and a woman contacted police with information and accusations against the former Home And Away and Neighbours actor. Of his raunchy role in Rocky Horror, McLachlan admitted that the culture of the show could be crude, but that he didn't overstep any lines.
Ad. Article continues below.
"Does being cheeky and naughty equate with being a bully?" he said in an exclusive interview with Daily Telegraph. "No, it does not. By God I will fight this and the truth, the truth will come out."
Schammell described the allegations as "character assassination" and that she was mortified by what was being said about her partner. He has since been replaced on the current production of The Rocky Horror Picture Show, while investigations continue to take place.
Meanwhile, fellow Australian Germaine Greer recently jumped to McLachlan's defence when she appeared on the Radio National Show. "He hasn't been proved guilty of anything," she told listeners. "Now it's becoming if you're in a position of power or influence, you can't make a pass at somebody, because it will be considered to be inappropriate use of influence, force and so on. How do you express desire without putting pressure on people?"
She also suggested she was concerned for the large number of women who have been going public with their accusations of sexual misconduct and warned that many women probably wouldn't win the fight.
Ad. Article continues below.
Investigations into the allegations against McLachlan are ongoing.
Have you been following this story?
---
With Facebook removing news sites from your feeds we ask that you sign up for Starts at 60's emailers here. And to keep us on your wall, join some of our new Facebook groups and clubs:

News Junkies Club – Australia
News Junkies Club – USA 

See news on the change and links to all our other clubs and groups here.