Nicole Kidman sparkles in glamours plunging gown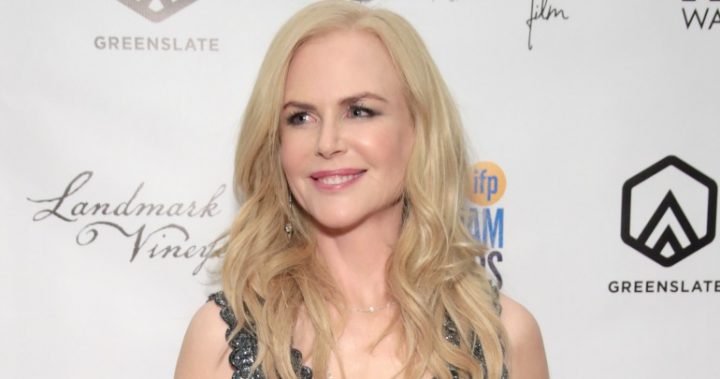 Nicole Kidman turned heads at the IFP 27th Annual Gotham Independent Film awards on Monday. 
No stranger to the red carpet, the 50-year-old sparkled in a glamorous silver plunging gown. Her beautiful sleeveless frock was elegantly cut just below the knee and featured intricate detailing around the neckline.
Kidman showed off her porcelain skin as she opted for a more natural make-up look. Daring to impress, the actress paired the stunning ensemble with black high heels, a beaded necklace and a pair of dangling diamond earrings.
The Australian actress was accompanied by her Big Little Lies co-star Reese Witherspoon.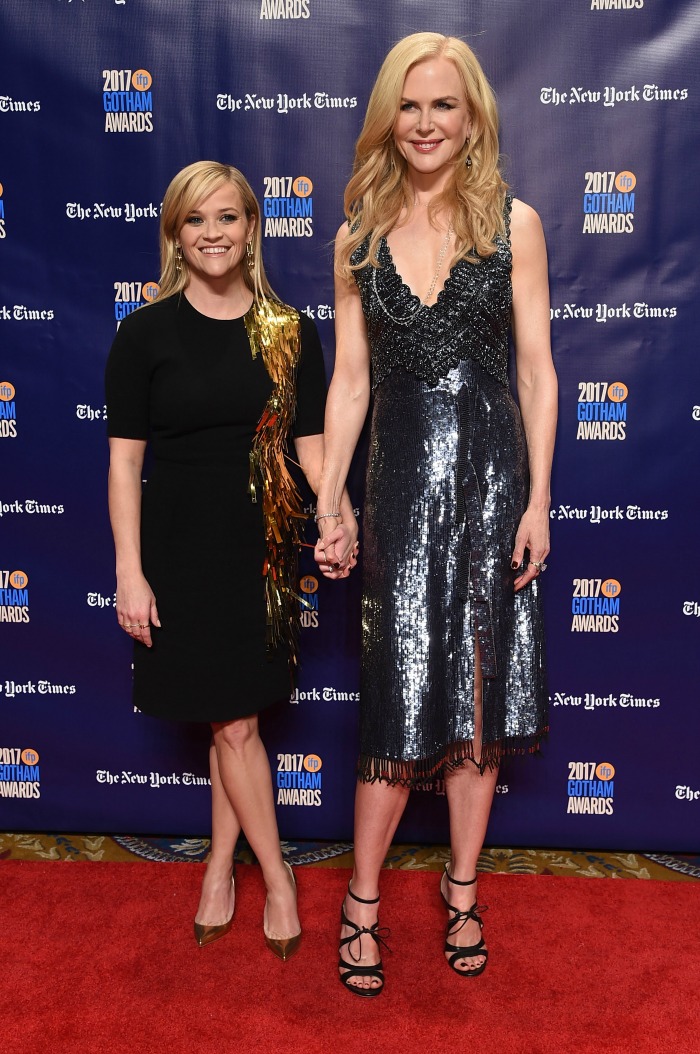 The Big Little Lies star received a tribute award on the evening, along with Dustin Hoffman, Sofia Coppola, Jason Blum and Ed Lachman.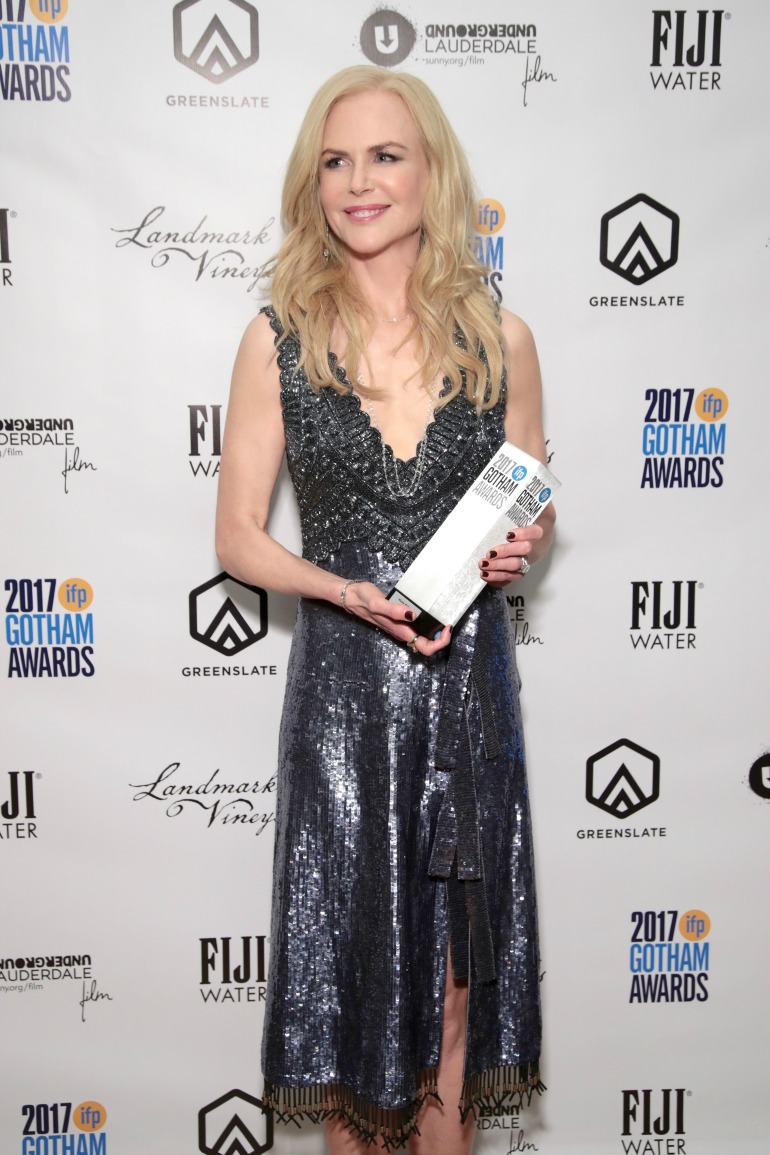 Kidman visited the Glamour's 2017 Women of The Year Awards, in New York earlier this month and added another trophy to her huge collection, winning the Film Actress of the Year award. 
Ad. Article continues below.
For her outfit, the Oscar winner decided to make a statement in a very unusual Christian Dior black ankle length number. 
Read more: Fashion-forward or fail? Nicole debuts a VERY different look
Kidman's husband, Keith Urban is reportedly purchasing a lavish US$39 million (AU$51.1 million, £29.3 million) Manhattan townhouse so she can take her acting career to Broadway, according to News.com.au.
Urban bought the six-storey Upper East Side townhouse, which Michael Jackson once called home, so Kidman can pursue her stage dreams after starring in a London production of the award-winning play Photograph 21.
What do you think of Nicole Kidman's look? Is it one of your favourites?