Nicole Kidman and Keith Urban cuddle up in Christmas snap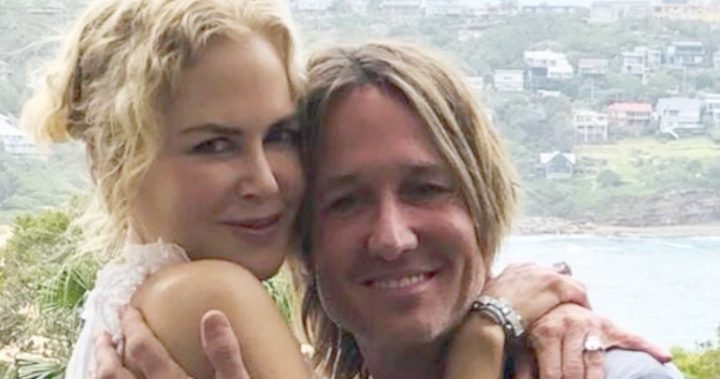 Nicole Kidman and Keith Urban are back in Australia and by the looks of things, they're pretty happy about it.
The pair flew into Sydney from the US last week to spend Christmas with their families and enjoy a sunny Christmas on the beach — a nice change from the near-freezing temperatures they left behind in Nashville, Tennessee. 
Kidman took to Facebook on Monday to share a photo of herself and Urban cuddled up on the deck with a stunning NSW coastal backdrop behind them.
"Merry Christmas," she captioned the photo.
Ad. Article continues below.
While the pair are holidaying at home, it's been years since either of them has actually lived in Australia.
The couple has spent much of their 11-year marriage in Nashville, America's home of country music and the perfect base for Urban's career as a musician.
However, they might not be in the area for much longer. They've put their lavish 36-acre home in Franklin, Tennessee on the market.
Variety reports the couple have are selling their property for $3.45 million after purchasing it for $2.45 million in 2007.
Read more: 'Total BS': Keith Urban slams report about lavish gift for Nicole
Ad. Article continues below.
Their home is currently listed on a Nashville real estate website.
The rustic-luxury property is just 25 minutes drive from Nashville, where Urban spends much of his time for work, and boasts four bedrooms, five bathrooms and a separate cottage for guests, a caretaker or live-in domestic staff.
Gorgeous photos shown on their real estate agent's website, seen here, show the sprawling property surrounded by plenty of greenery for privacy.
The pair are yet to say where they're planning on moving to, but no doubt it will be just as beautiful as their current home.
Are you a fan of this couple?