Lisa Wilkinson removes social media post about Princess Mary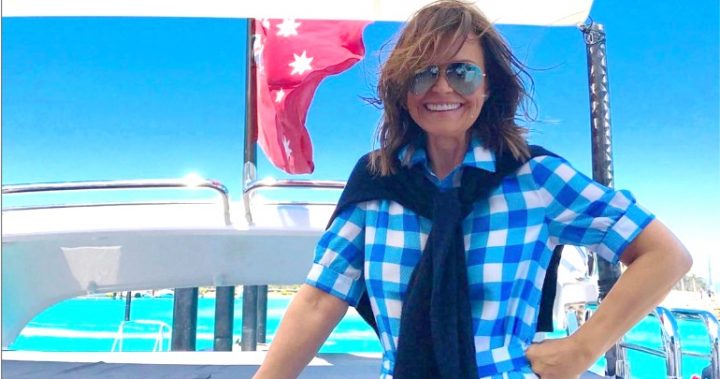 Lisa Wilkinson might have posted a pic of herself and her wild sailing hair, but it was her comment that followed that caused a commotion.
The Today Show host was up in Hamilton Island, where it was known Crown Prince Frederik from Denmark was on board Wild Oats 66 during Audi Hamilton Island Race Week.
Any thoughts that his Aussie wife Princess Mary was to join him escalated after Wilkinson posted a comment mentioning her on Instagram.
Wilkinson has initially posted 'Sailing hair (while watching Fred & Mary onboard @wildoatsxi)!
Any Princess Mary fans hoping to spot the stunning royal were disappointed with Frederik confirming on this occasion Mary was not with him.
Ad. Article continues below.
The prince told Channel 7 that Mary would have loved to have attended, but she chose to stay home and look after the family.
"We had planned on her being here as well, kick back and relax. But she made a choice which I think is the right choice," Prince Frederik said.
"Obviously our two young ones just started school so I saw them together with her for their first school days, but she chose to stay home and obviously be the good mother."
Wilkinson's Instagram post was later changed to read 'Sailing hair (while watching Prince Fred onboard @wildoastsxi)!
Ad. Article continues below.
The Nine network Today host did follow up with another Instagram pic, with fellow television hosts Seven's Melissa Doyle and Ten's Sandra Sully who some may consider to be her rivals. Not Wilkinson. Here comment cleared that up. "What Network rivalry? A great day with @melissadoyle7 and @shortblack_ (Sandra Sully)…and so much to catch up on," she wrote.
Ad. Article continues below.
What do you think of Mary's decision not to come to Australia this time?