Lisa Wilkinson breaks silence on how it felt to leave Today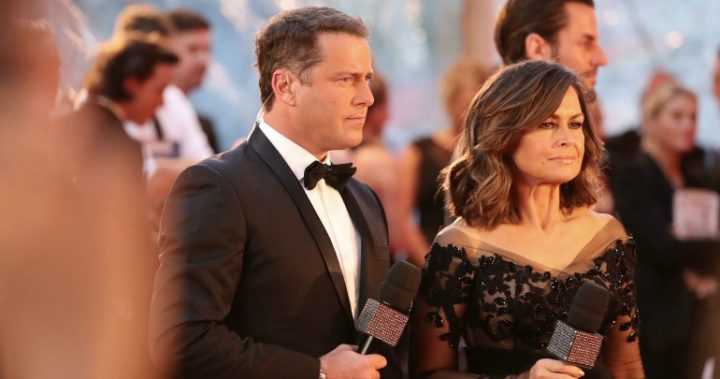 After announcing last week that she would be resigning from the Today show effective immediately, Lisa Wilkinson has been lying low and reportedly enjoying her sleep-ins. But while rumours flew about the exact circumstances of her departure from the breakfast TV slot, Wilkinson remained fairly quiet on her various social media platforms. Now, she's finally spoken out on the matter and it's not what we were expecting. 
Wilkinson may have been unimpressed with Channel Nine's attempts to negotiate her contract, but it appears she still has a soft spot for her faithful audience. 
"It's been a helluva week," Wilkinson posted on Instagram and Twitter. "I'm only sorry that I never got the chance to say goodbye to you all…the incredibly supportive, engaged, opinionated, clever and wonderfully diverse audience of Today.
"Thank you from the bottom of my heart for all the fun years we shared, and for welcoming me into your homes each morning. It has been an absolute privilege." [sic]
Read more: Lisa Wilkinson jumps ship in shock resignation
Ad. Article continues below.
Read more: Ita Buttrose: Lisa Wilkinson's job swap is a lesson for all women
Wilkinson posted a photo herself and former co-host Karl Stefanovic from their "very first publicity shoot way back in May 2007", but apart from commenting on how youthful the two of them looked in the photo, she didn't mention her co-host. Wilkinson thanked Stefanovic and other members of the Today team in Nine's official statement. 
Ad. Article continues below.
With Wilkinson scheduled to begin appearing on Channel Ten as the host of The Sunday Project and a part-time panellist on The Project, the audience that she loves so much may not be lost to her for good.
Read more: Lisa Wilkinson's big payday has Carrie Bickmore furious: Reports
The Instagram post, which appeared on Wilkinson's account on Sunday night, has already garnered nearly 500 comments, with many followers recounting how and when they began to fall in love with Wilkinson's presence on tV. 
"No goodbye apology needed," one fan wrote. "Just looking forward to a warm HELLO from you when you join The Project!" 
"I admire you more and more as the years passed. You always carried yourself with elegance, from the way you dressed to the way you spoke and handled your clown of a partner, Karl. I'm sure your beautiful character will shine and elevate any program you appear in. I'm so glad you're joining The Project, I love the show and [its] presenters, you'll fit in well," [sic] another commented. 
What do you think of Wilkinson's farewell to her fans?