Charity worker in tears after Rod Stewart's heart-warming donation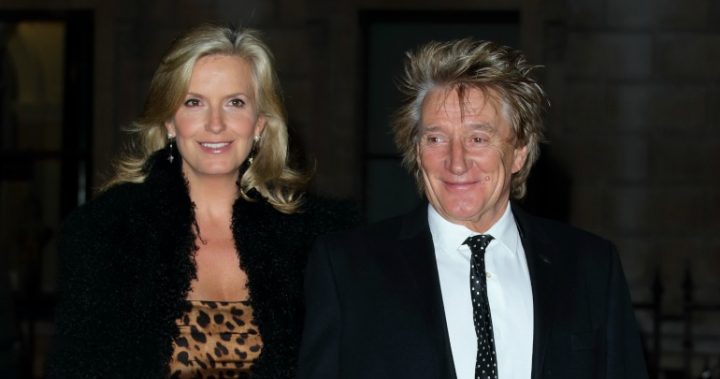 They say he's one of the tightest men in showbiz when it comes to sharing his money, but Rod Stewart shrugged off his reputation at a recent awards show in London.
The 72-year-old attended the Pride of Britain Awards last week and left a charity worker in tears when he surprised her with a shock donation on stage.
Many called it the highlight of the evening when the 'Forever Young' singer donated an incredible £10,000 (AU$17,091, U$13,077) to the winner of the Prince's Trust Young Achiever award.
Read more: What 1972 hot was Rod Stewart's first ever number one?
Katie Walker received the award after opening a beauty salon with a twist in the British city of Liverpool.
Ad. Article continues below.
It focuses on helping victims of domestic violence by providing pampering services and a protected area where they can feel safe after a violent attack.
It also encourages them to share their stories with other victims to help with the recovery process.
She had the idea for the salon after every bone in her face was broken after a vicious attack from a former lover.
So moved by the salon and the work it does for the community, Stewart and his model wife Penny Lancaster decided to give it a little extra boost.
Ad. Article continues below.
Taking to the stage, Stewart said: "I am very proud to be British tonight, I tell you. Isn't it wonderful?
"And in saying that, I would like to donate £10,000 to your business to keep it going and up and running."
What an amazing guy!
As Walker broke down on stage, Lancaster continued to praise her for the work she continues to do.
Read more: Rod Stewart, Joan Collins and more rock the red carpet
Ad. Article continues below.
She said: "You are a true inspiration and your voice has echoed across to so many women that need to have that opportunity to say, to express their troubles, and I honour you tonight and thank you very much."
The Pride of Britain Awards is one of the most lavish events on the British calendar and attracts a number of well-known faces.
Some of this year's other famous guests included Joan Collins and Prince William.
Do you ever give to charity? What was the last thing you donated?