This is Australia's most expensive city to die in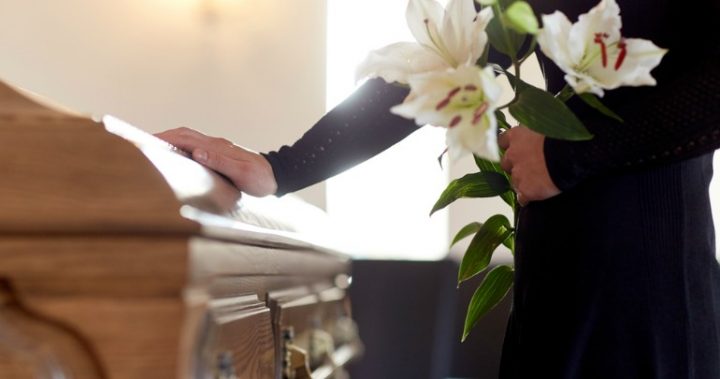 Planning for your own or a loved one's funeral may sound a bit morbid but the cost of leaving it too late or expecting your relatives to foot the bill could amount to more than $10,000. 
And if someone you love happens to die in Perth, be prepared to pay top dollar as the WA capital city has topped the list of Australia's most expensive city to be buried in, according to research from finder.com.au. 
Analysing figures from Funeral Planner, comparison site finder.com.au found the average funeral service in Perth costs $7, 764.
Compared to Sydney ($7,621) and Melbourne ($7,586), the cost of dying in Perth is the most expensive, however Funeral Planner spokesperson Fergus Kelly said Perth's high price tag came down to a few different factors. 
"I wouldn't say it's the most costly city," Kelly said.
Ad. Article continues below.
"A lot of it comes down to the different costs of components that make up a funeral service that can make the costs higher. The cost of living in Perth is quite high. If you pick a component of a funeral service, say a celebrant, that service in Perth will cost between $400-$450 whereas it might be $300-$350 in other states. Those elements might be pushing the costs of a funeral up as well as Perth's location."
Kelly explained other factors should also be considered, including choosing products that may need to be shipped to Perth from an eastern state. 
Read more: Hidden costs of dying exposed
"For example, a more elaborate casket that can't be sourced locally, there would be additional freight costs that can further push up the price of the funeral," he said.
"Compared to Sydney, I think the difference was about $100-$120 cheaper on average so you could really put that high funeral price down to the cost of living difference between Perth and the eastern seaboard, plus there are other slight elements, like [the costs of] man power that all come into play."
Ad. Article continues below.
As for whether or not it's cheaper to bury a loved one on a week day as opposed to a weekend day, it seems being buried on a Saturday in Perth comes with a surcharge.
Compared to Perth, Canberra is the cheapest city to be buried in with the average funeral service price $6,131. 
The finder.com.au study surveyed more than 2,000 people and found that 60 per cent of Aussies haven't thought about their funeral costs or anticipated their loved ones to foot the bill.
Of those who expected relatives to pay, 10 per cent said they had their own ideas for skipping out costs which included not dying, donating their bodies to research and not having a funeral at all.
Read more: Exposed: The high cost of going out with a bang
Ad. Article continues below.
"It's concerning that the vast majority of Aussies – older generations included – aren't considering the cost they may be leaving behind to family members when they pass away," said Bessie Hassan, money expert at finder.com.au.
"Although bleak, it's common for a funeral service to surpass the $10,000 mark, and when you include additions like candles, celebrant fees or a limousine, the cost could really impact whoever is left to foot the bill. In fact, one in five Australians don't have enough money set aside to cover a $500 setback, so if an unexpected death of a family member does arise it could cause significant financial stress."
While cremation is slightly cheaper than a burial, the national average cost for a cremation is still $6,900, compared to the average burial cost of $7,430.
"Australians worried about the price of their service should consider a funeral prepayment plan or a capped funeral insurance policy," Hassan recommended.
Funeral Planner's Kelly said the best tip he would give for customers was to use research tools like funeralplanner.com.au to get a sense of what the costs associated with a funeral are. 
Ad. Article continues below.
"It's really important that when people are planning their funeral, to know what type of service they'd like to pay for personally and that their wishes are known to their loved ones," he said.
"The majority of people have to plan and arrange a funeral in a short period of time which is around three to four days [but] if that person has an understanding of what they're loved one wanted, it makes what is typically a really stressful time, much easier."
Have you pre-planned your or a loved ones funeral? 
Important information: The information provided on this website is of a general nature and for information purposes only. It does not take into account your objectives, financial situation or needs. It is not financial product advice and must not be relied upon as such. Before making any financial decision you should determine whether the information is appropriate in terms of your particular circumstances and seek advice from an independent licensed financial services professional.