How your car can make you $10k extra a year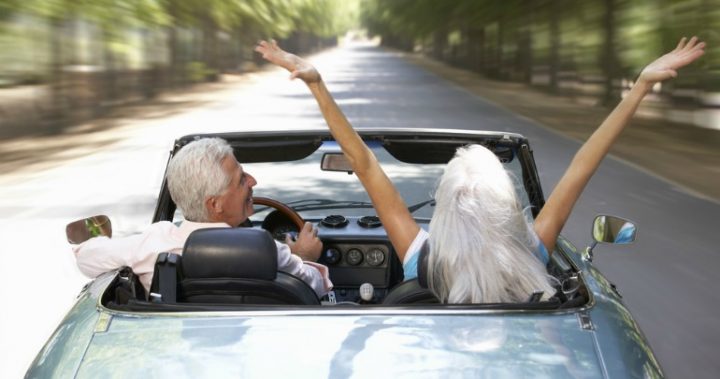 If you've got more than one car in your driveway, a new car sharing platform could make you up to $10,000 a year if you rent one of your idle cars out. 
According to the latest data from the Australian Automobile Association's (AAA) transport affordability index, the cost of owning and running a car just keeps going up. 
The average two-car household reportedly spends more than $20,000 a year on getting around town but if you can afford to get by with just one car, car sharing might just be the way to put more dollars in your pocket. 
In capital cities, that figure works out to be $419 a week in Sydney, $373 in Brisbane and $348 in Melbourne but imagine if you could pocket that money yourself without having to do too much. 
The peer-to-peer car sharing network, Car Next Door, allows neighbours to rent their car to people around them when they're not being used — kind of like Airbnb, but for cars, according to Will Davies, co-founder and CEO. 
Ad. Article continues below.
It's already going great guns in Sydney — car sharing in the capital city is currently outpacing the usually forward thinking San Francisco; with the service available in Melbourne, and most recently, Brisbane.
Further roll outs of the service are expected later this year in a handful of other cities in Australia. 
But if you're wondering about what happens if someone trashes your car and how your insurance plays in to it, don't worry — they've got you covered. 
"We've got comprehensive insurance that covers anyone driving the car and strict standards that both the car owners and the car borrowers have to meet to become members, and if they don't stick to the rules, then they're out," says Davies.
He explained their strict membership criteria had been central to the budding company's success, as well as their easy-to-use online booking and payment system, insurance, and high end, in-vehicle technology to make the transaction safe, fast, and hassle-free for both owners and borrowers.
Ad. Article continues below.
Davies says he came up with the car sharing idea while he was living in Bondi Beach — one of the country's most densely populated areas. 
He noticed car sharing companies were bringing vehicles in to the area, while at the same time, hundreds of inactive cars sat around all day.  
"We have people walking away with $10,000 a year in their hand by renting their car out to neighbours through our platform," he says.
"Recent studies have shown that cars are parked for 95 per cent of the time. The current model of car ownership is crazy – it's costly and wasteful."
 To date, more than 11,000 Aussies have signed up for the car sharing network and while it's nowhere near the 14 million vehicles currently registered, it's a start. 
Ad. Article continues below.
"Cars are one of the biggest expenses we have and when you look at all the outgoings like registration, fuel, insurance and tolls they quickly become a huge financial burden," Davies says.
"What we're finding is a lot of people are leasing out their second car to offset [these] costs."
Would you consider renting out your car to make some extra money?
Important information: The information provided on this website is of a general nature and for information purposes only. It does not take into account your objectives, financial situation or needs. It is not financial product advice and must not be relied upon as such. Before making any financial decision you should determine whether the information is appropriate in terms of your particular circumstances and seek advice from an independent licensed financial services professional.