Departing either Sydney or Brisbane, you'll spend 26-28 unforgettable nights (depending on your chosen dates and departure point) circumnavigating the country.
That's right, you get to sail around the entire country and see all of Australia's magnificent coastline in one truly special trip.
Highlights of the splendid itinerary include Fremantle, Albany, Melbourne, Cairns, Broome and even, on the October 2023 cruise, Kuri Bay, home to the world-famous Paspaley Pearl Farm.
On both cruises you'll also get to experience scenic cruising along the spectacular Kimberley coast in Western Australia.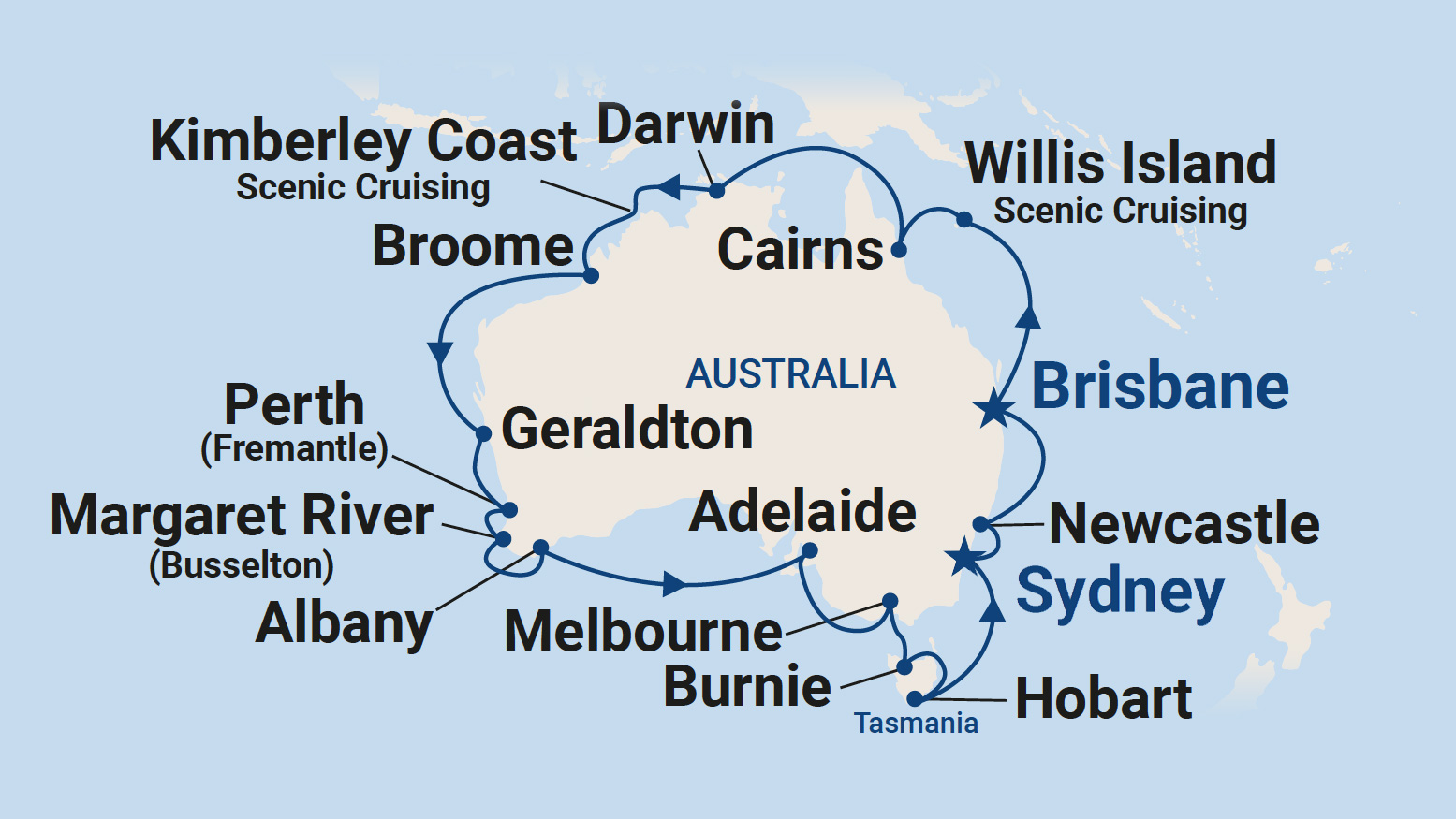 Carved by powerful forces of nature, this rugged land is famous for its red-ochre rock formations, 60,000-year-old Indigenous rock art and exquisite natural beauty. It's one of the most remote – and breathtaking – wilderness regions in the world.
Cruising the Kimberley coast is a real bucket-list experience, but you can usually expect to pay at least $10,000 per person for the privilege. It's a niche cruising experience with a price tag to match, and most people can only dream about fulfilling this travel dream.
That's why the Princess Cruises round-Australia trip is so special, as its brilliant itinerary includes this once-in-a-lifetime experience. And forget about paying $10,000 for just the Kimberley coast element – prices for entire cruise start from just $5,699 per person for 26 nights.
For extra peace of mind, those who book through Travel at 60 before Tuesday can hold a place with a specially reduced deposit (fully refundable until 2023).
It's a fantastic and cost-effective way to see Australia, especially when you realise this price also includes three meals a day, first-class entertainment and so much more. And it's all so easy and stress-free… once you're onboard you only need to unpack once and then you're free to enjoy the rest of your trip without ever lifting a finger. It's pure relaxation – with a stunning, ever-changing view.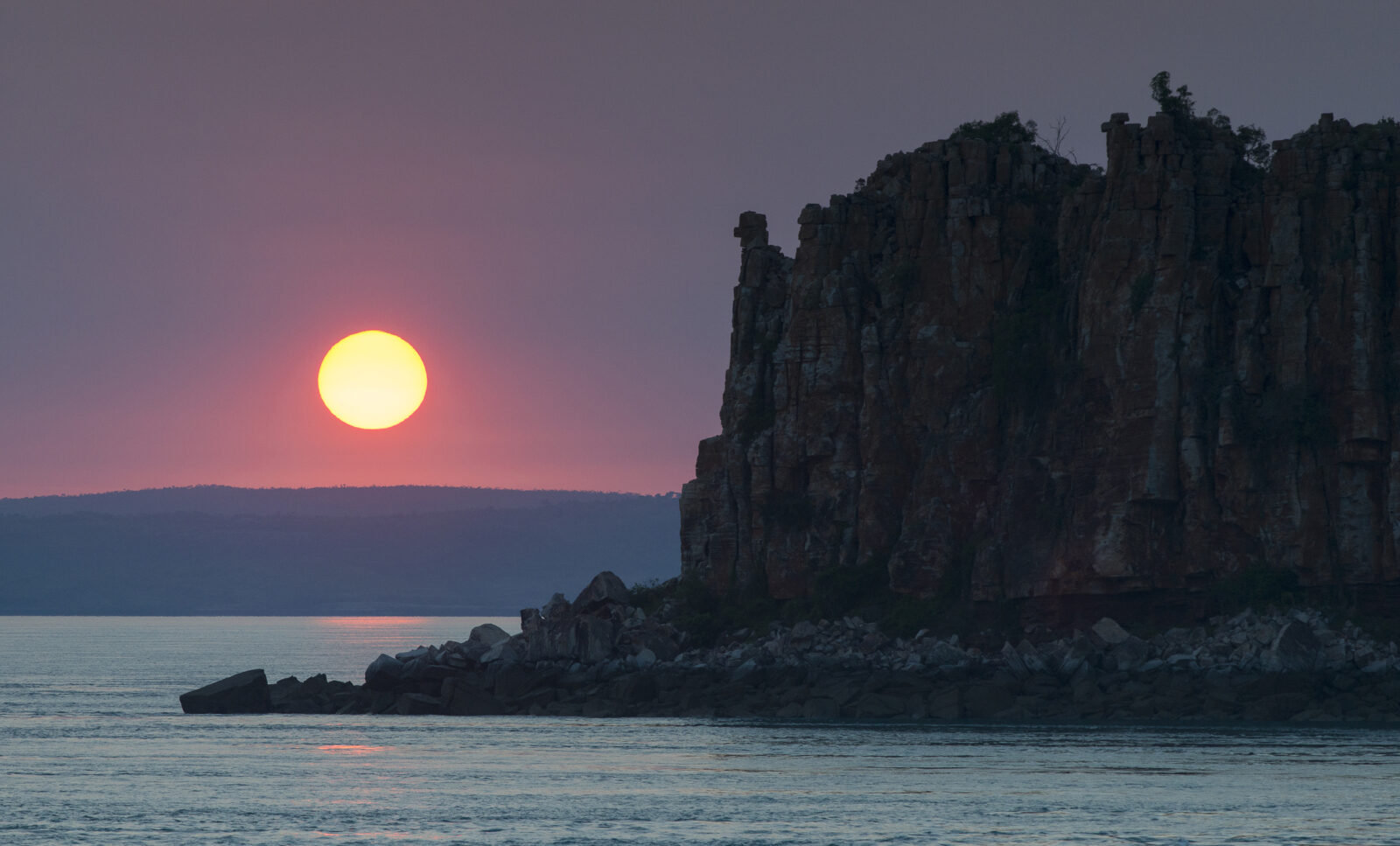 It's all thanks to Princess Cruises, who gave many people their first glimpse of cruising. Remember the classic 70s TV show, The Love Boat? The star of the show was a Princess Cruises ship.
But you won't be travelling on the Pacific Princess on this trip! Instead, you'll set sail on the award-winning Coral Princess, which was custom-built to navigate the historic Panama Canal and features more than 700 balcony staterooms.
Renowned for its comfort and service, the Coral Princess also features dining options that will delight gourmands. The Bayou Café and Steakhouse features New Orleans-inspired Cajun and Creole cuisine, while the pasta's delizioso at Sabatini's Italian Trattoria. There's traditional dining in the Provence and Bordeaux dining rooms, and decadent treats at the International Café. Still feeling peckish? The 24-hour room service has got you covered.
You can join friends for cocktails and Movies Under the Stars® by the pool, catch a show at the Princess Theatre or see if Lady Luck's on your side at the casino. The ship also features swimming pools, hot tubs, a fitness centre and the Lotus Spa®, where you can indulge in a facial, stone therapy massage or detoxifying ocean wrap. You can even get your teeth whitened here!
The Coral Princess is also home to The Sanctuary, an exclusive adults-only retreat where you can sip on a signature beverage, savour a light meal and enjoy an al fresco massage while Serenity Stewards attend to your every need. And by "need" we mean chilled face towels or Evian water atomisers.
This fantastic cruise ship, the destinations you'll visit and the extraordinary sights you'll see will live with you forever.
This exceptional round-Australia cruise only runs twice a year and, understandably, sells out years in advance. So if you're interested in setting sail in 2023 or 2024, you need to act now. Think of it as an early Christmas present to yourself!
The beauty of booking a cruise is that you only need to pay a deposit, which is fully refundable right up until the final payment is due (in this case, well into 2023). So you can secure your cabin safe in the knowledge that you have total freedom to change your mind down the track, without losing your deposit.
To see all price points and the incredible itinerary in full, click here.
And if you're ready to book this trip of a lifetime, call us on 1300 414 198.
Which of these great Aussie destinations are on your bucket list? Let us know in the comments below!