Size matters
When downsizing, get rid of all old furniture that's dated or too big for the new home. This will also reduce the cost of the move. The only thing I wouldn't recommend reducing is the size of the bed, as this may affect comfort or sleep quality.
Look at replacing your old four- or six-seater couch with a two- or three-seater sofa and — if necessary — add a comfortable accent chair in a compatible design that can double as a reading chair. Another part of the home that may have been reduced in size and benefit from a change is the dining area. Consider switching to a round four-seater dining set. A large outdoor dining set could also be replaced by a more modern two-seater set. For extra seating or a comfortable retreat, an egg chair is a good on-trend option that can be placed either outdoors or indoors.
Buy bigger, key items first and go bold!
Once you have named your priority items for each room and figured out how much you can spend on each, buy these pieces first. To instantly elevate a room, I recommend opting for bold colours, textures, shapes, curves or fabrics for these key pieces.
Keep other furnishings simple
Once you have your bold statement pieces sorted, you can tone the room down and add warmth through natural décor and soft furnishings, such as rugs, side tables or mirrors that are inspired by and in keeping with the key pieces. Don't go overboard with styling items here though. Let your statement pieces do the heavy lifting – otherwise, the rooms will feel cluttered and too "busy".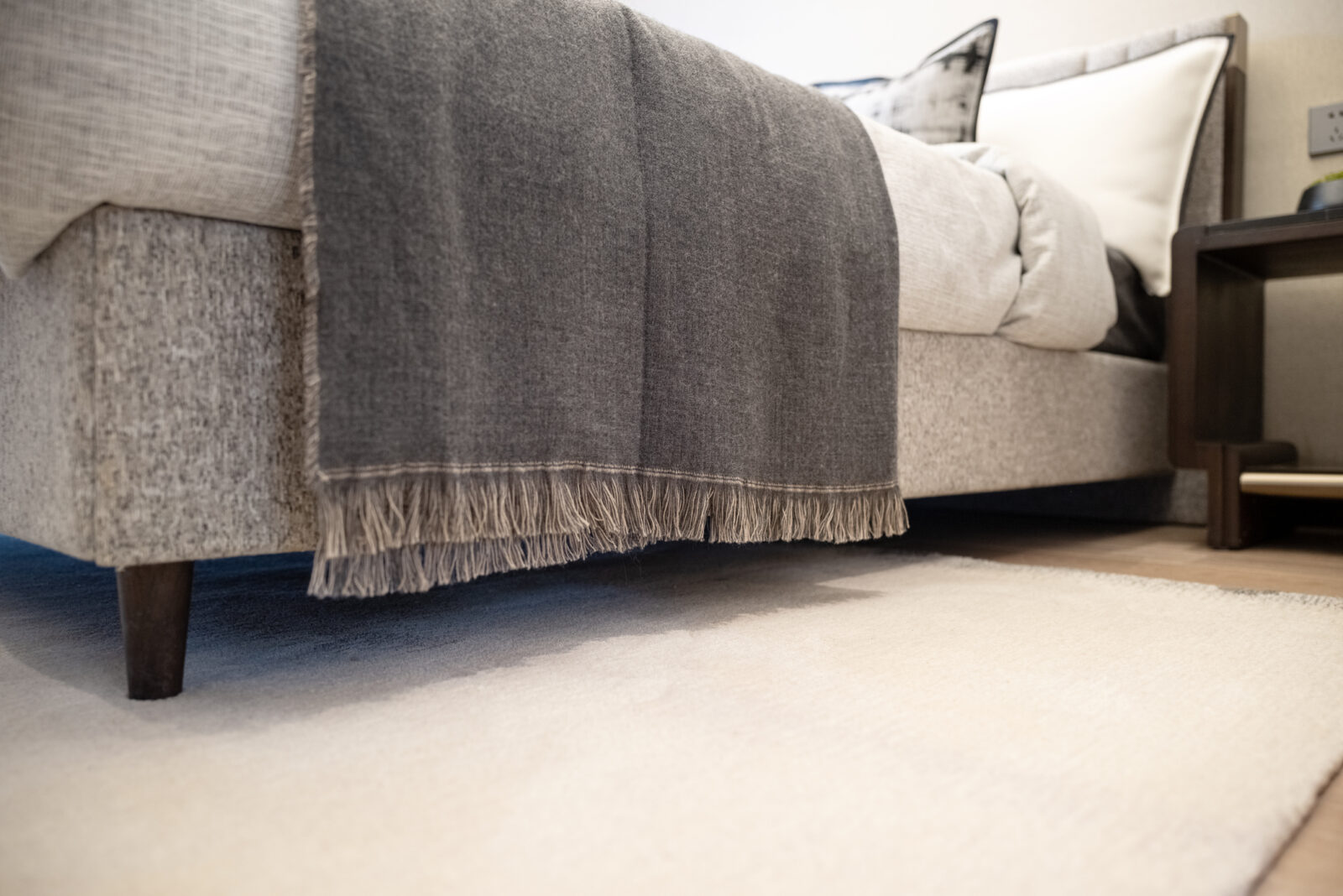 Find pieces that have multiple purposes
When the budget and storage space are both limited, find items that have more than one use. For example, some ottoman styles will not only act as a soft seat but you can keep your spare throws or cushions inside it so your room doesn't get cluttered. Furthermore, a sideboard unit can be used as a living room credenza, or hallway or entryway console table — the options are endless! And if you need to accommodate grandchildren or guests for overnight stays from time to time, a convertible sofa bed is a great option.