"I've had Stefanos as a partner there so it can't get much worse than that," he said before bursting out laughing.
The duo had previously teamed up back in 2019 to play against the then top-ranked team Juan Sebastián Cabal and Robert Farah in their opening round.
It was a tough match, with Kyrgios and Tsitsipas eventually losing.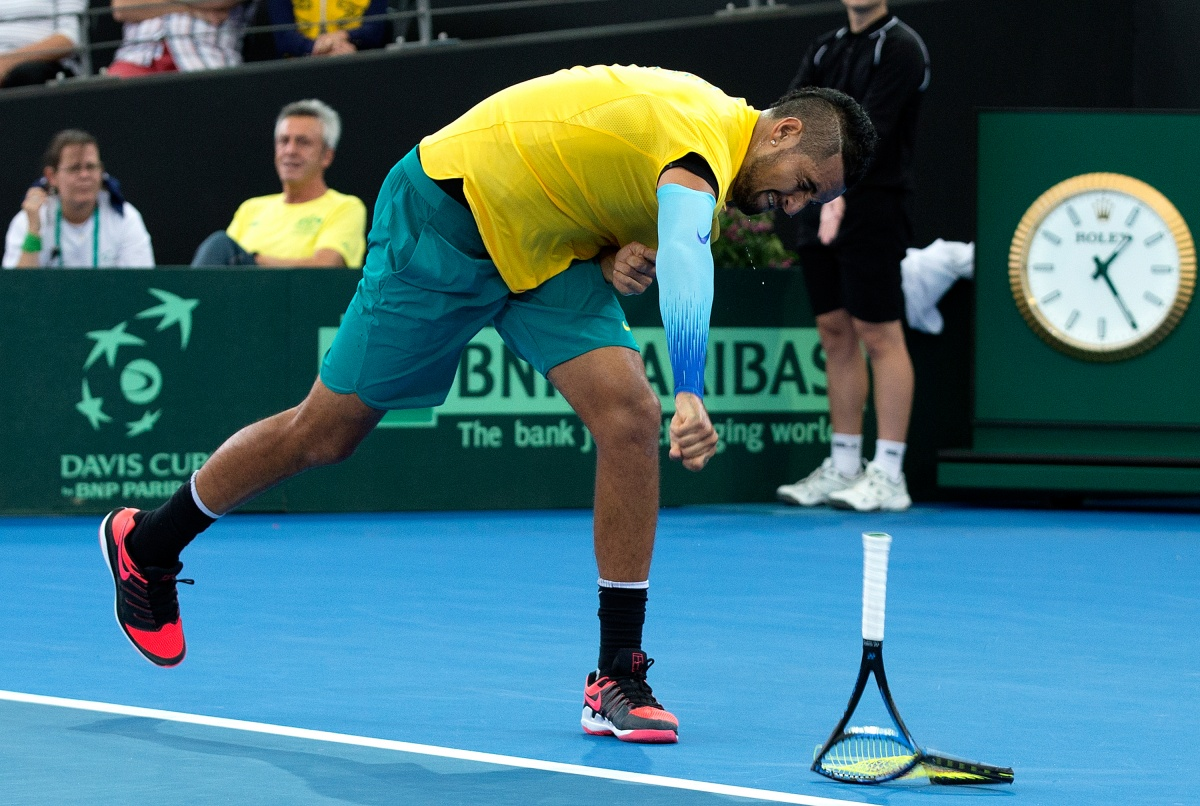 Fast forward to Wimbledon 2022 where the pair faced each other in what was arguably the most intense match of the season, which saw both players awarded code violations for losing their temper.
Kyrgios was slapped with nearly $6000 for inappropriate language, while Tsitsipas, who claimed he was "triggered" by his opponent's behaviour, angrily threw a ball into the crowd during the match and was fined a $14,600 sanction.
After his loss, Tsitsipas labelled Kyrgios a "bully" with an "evil side," to which Kygrios responded by calling the Greek "soft".
"You get tired of it. The constant talking. The constant complaining. We're there to play tennis, not to have dialogues," Tsitsipas told reporters at the time.
"It's constant bullying, that's what he does. He bullies the opponents. He was probably a bully at school himself. I don't like bullies. I don't like people that put other people down.
"He has some good traits in his character, as well. But … he also has a very evil side to him, which if it's exposed, it can really do a lot of harm and bad to the people around him."
Despite Kyrgios' reputation, Sock has shown no signs of distress over playing the upcoming Washington Open alongside Kyrgios.
"Nick and I gel so well together on the court. On and off the court we have a blast, we have been friends for a long time off the court, starting with video games and here we are," he said.