"Do you believe if you lose an election, God still loves you and has a plan for you?" he asked the crowd.
"Because I do!"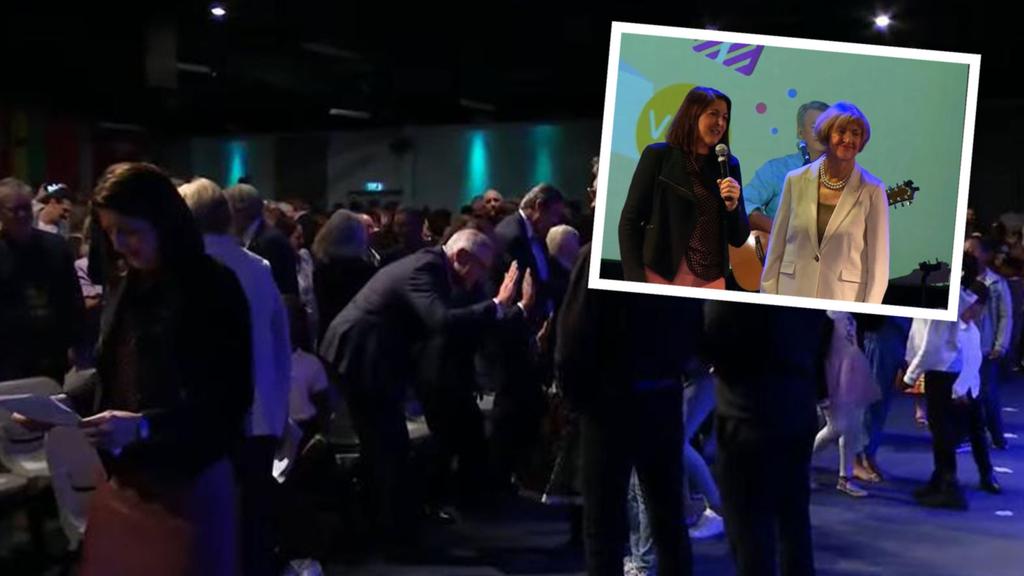 Morrison also spoke of his beliefs that Australia has been gripped by anxiety, categorising the country's rise in mental illness as a state of spiritual deficit or part of "Satan's plan" rather than a "biological issue" or "brain chemistry."
"God knows that anxiety is part of the human condition," he said.
"How do I know that God knows that? Well, he spent three years here on Earth with 12 very anxious guys. Every single day."
Morrison then wrapped up his preaching by telling the church's followers that they were unique creations of God.
"Identity politics [is] something I've always railed against," he said.
"The idea that you're defined by your gender or your sexuality or whatever it happens to be.
"We trust in Him. We don't trust in governments. We don't trust in the United Nations (thank goodness)."
After his preachings, Court, who is a staunch supporter of the former PM, praised Morrison as the venue erupted with rapturous applause.
"Oh, the lord certainly has a life for you after politics," she said.
While Morrison was in power, the church received more than $500,000 in JobKeeper payments. This was around the same time when the church had also faced criticism for telling its followers that the "blood of Christ" would protect them from Covid-19.
Morrison's latest appearance comes after rumours had circulated as to what the former PM's next career move would be, and if reports are to be believed he could be headed for the rugby pitch.
While nothing has been confirmed, Morrison still remains a member of the Australian Liberal Party.