Fans of the royal family found the joyful moment equally exciting, with Twitter user @DianaBrittain2 writing: "I LOVE his passion for the game — that smile. He is a gorgeous boy."
Others commented on the young prince's newfound confidence. Twitter user @EmiliaA37440110 said: "He's growing up really fast and seems so much more confident than last time, just adorable."
Meanwhile, @gempopmoo commented: "Love this father and son sharing that moment beautiful."
Just like last time, George and his dad wore matching outfits. Both William and George wore navy suit jackets paired with red, white and blue-striped ties, a nod to the colours of the UK flag. Catherine appropriately opted for a white blazer with a pair of red statement earrings.
UK Prime Minister Boris Johnson and his wife Carrie were also pictured in the grandstands.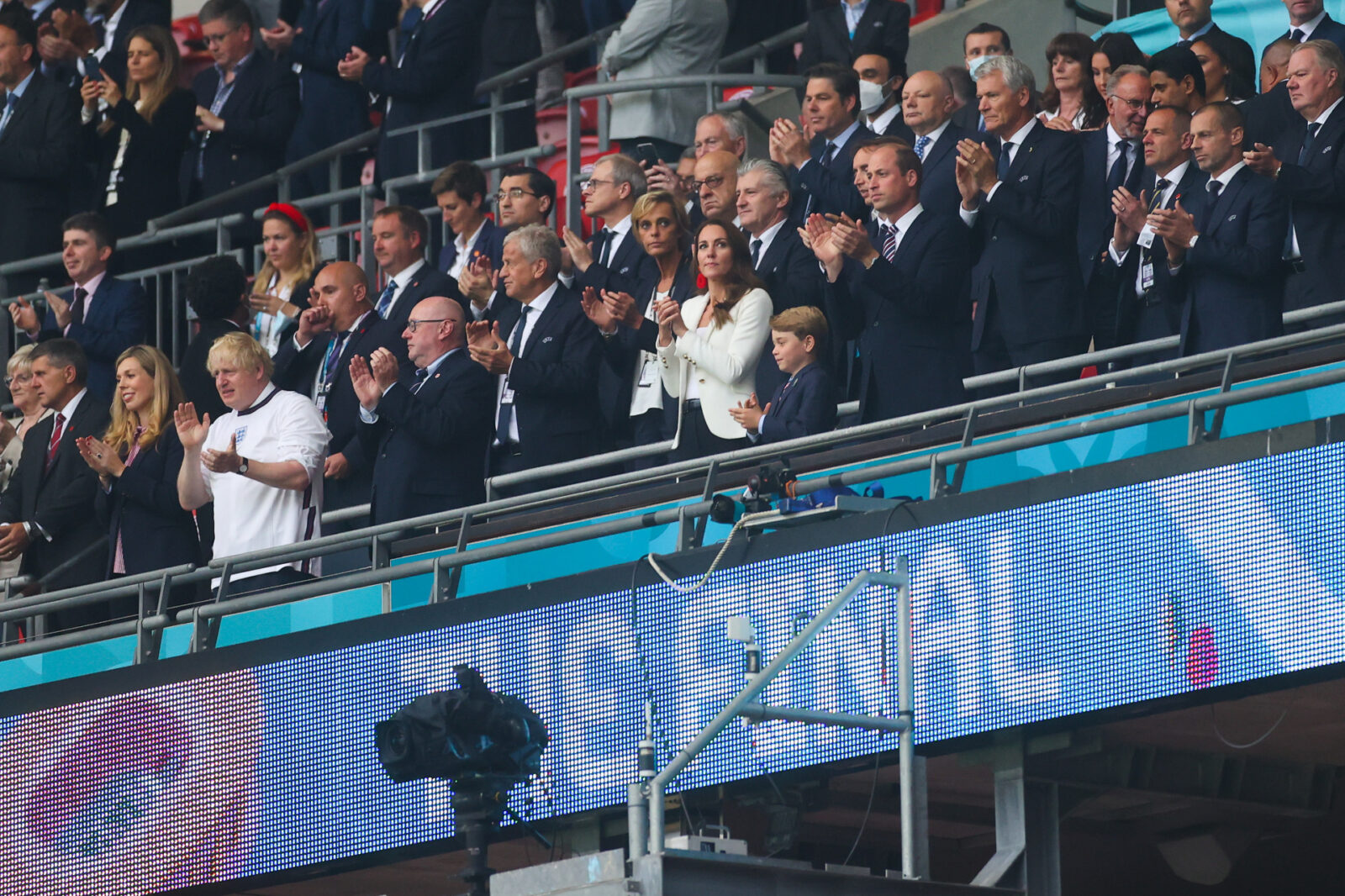 William, who is president of the Football Association, delivered a speech ahead of the game, telling spectators: "I can't really believe this is happening. Gareth, Harry, and to every member of the England team on and off the pitch, I just want to wish you the very best of luck for tonight.
"What a team performance it's been. Every member of the squad has played their part, and all the back room team as well have been truly essential. You bring out the very best of England and we are all behind you. The whole country is behind you. So, bring it home."