The garden's newly built aviary also boasts a variety of colourful birds and is also home to the one animal the Princess personally requested: a kookaburra.
According to local Danish publication FredriksbergLiv, the kookaburra had been Mary's "special wish".
"We are of course happy and proud to be able to accommodate that," Copenhagen Zoo director Jørgen Nielsen said.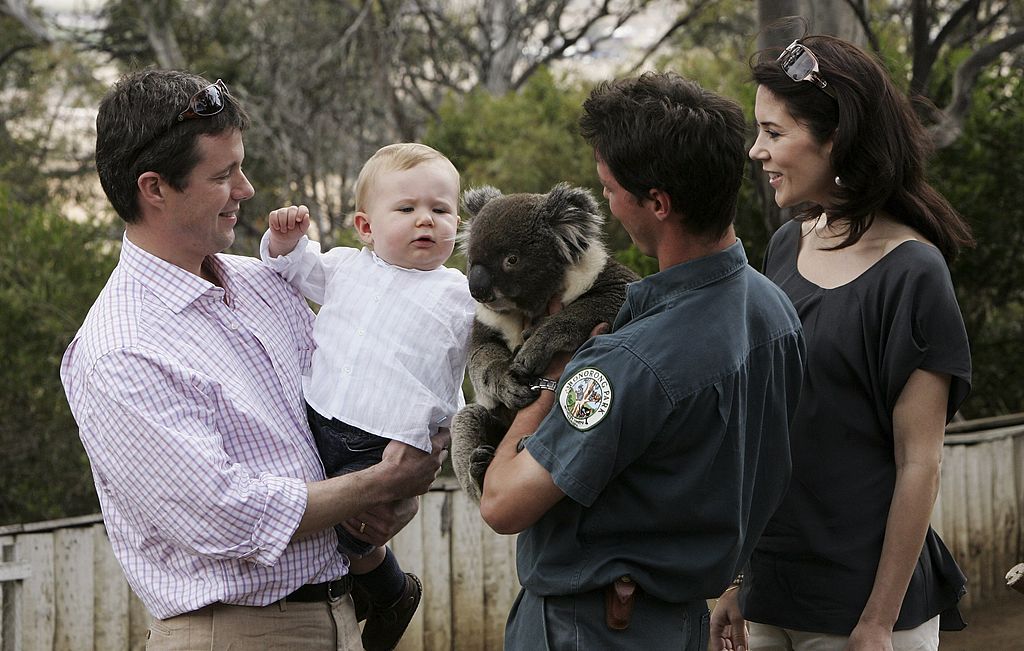 Despite permanently residing in Denmark since 2001, Princess Mary's connection to her Australian roots has not faltered.
According to Women's Weekly, Mary has made sure her children know about her homeland.
"I love teaching them about Australia and the funny Australian animals, giving them an impression of where I grew up because that's part of their heritage as well, part of who they are," Mary told the publication.
"In Denmark, I miss, of course, family and friends, but when I come back to Australia, I realise that I've also missed Australia.
"I see things that I haven't seen for a long time, like the cliffs between Bondi and Tamarama. We love coming back to Australia. Some of our best memories together are from Australia and part of me will always be Australian. It's who I am."
In 2015 the Danish Royal Family even celebrated Christmas with Mary's family in Hobart, marking the first time the Princess had been back to her home state in over five years.
In 2020, the Princess reassured Australians she had not forgotten them as she penned a heartbreaking statement to former Prime Minister Scott Morrison expressing her condolences to the families who had lost their homes and loved ones during the devastating bushfires.
Describing the situation as a "time of great hardship", Mary said the resolve and attitude of those affected have made her feel proud to be Australian.
"Following from afar, it makes me proud of my Australian heritage to witness the strong sense of community and the Australian spirit of 'never giving up' in the face of such devastation and adversity," Princess Mary wrote.
Mary was last spotted in Australia earlier this year in April after Australian international borders were reopened following its closure due to the pandemic lockdowns.