"Today is All Souls Day — when it's customary to remember the souls of those you love, who've departed: it is known in some parts of the world as the Day of the Dead," Charles' caption starts.
"A deeply poignant photograph for me from the summer of 1989, when there was a party at Althorp to mark my father's 65th birthday earlier that year."
In the portrait, John is seated between his two youngest children. Both he and his son are dressed in classic black and white tuxedos, while Diana wears a sparking one-shoulder gown and gives a big smile while looking away from the camera.
John passed away in March 1992, at the age of 68 after he was admitted to the hospital for pneumonia but ultimately died from a heart attack. Five years later, in August 1997, Diana tragically died after her freak car accident in Paris, she was only 36.
Royal fans were quick to leave comments on Charles' post, with one saying: " Lovely photo. Your lovely sister is missed by so many."
"Lovely post, lovely to see that her family remember her. Diana's death is still an incomprehensible tragedy and the silence around her memory is too. You have the consolation that your dad lived a complete life… and now they are together and happy at the end," another wrote.
"Beautiful photo!! If only we could bring them back even for just one day…..," said a third.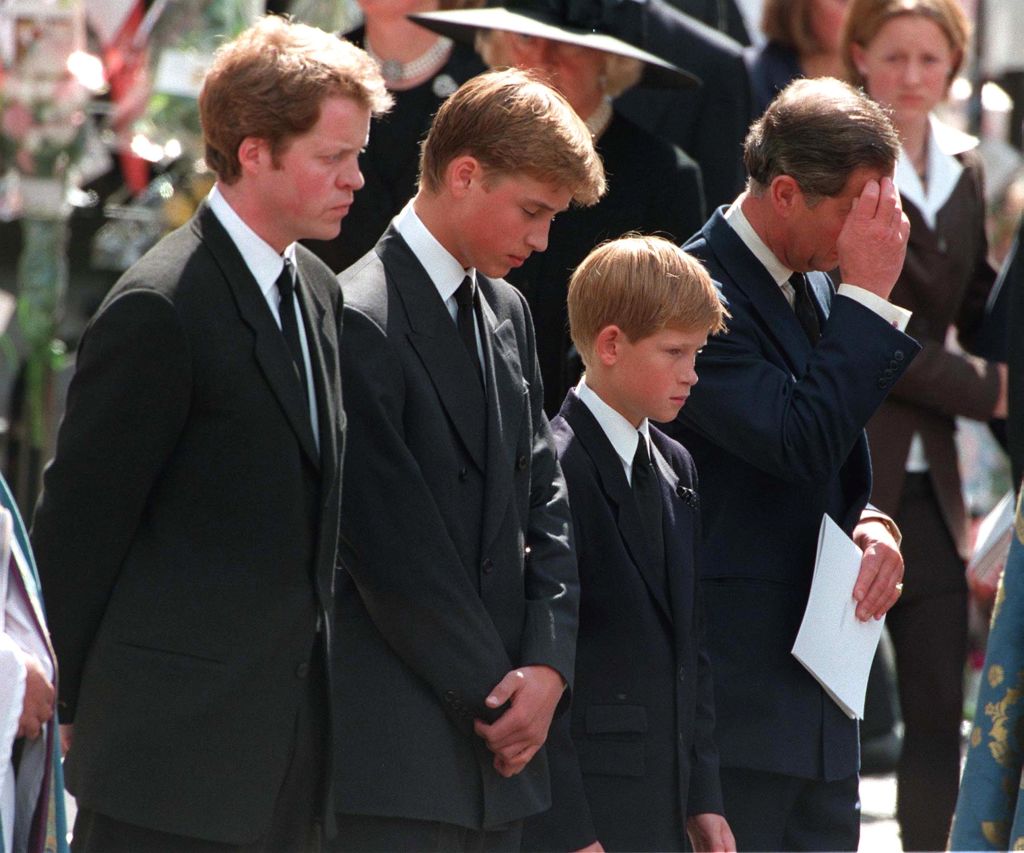 Since 1997, there's been a dark cloud over the Royal family and their relationship with Earl Charles.
Many of us will remember the furore and shock when Earl Charles read his eulogy at the service and condemned the Royals, saying Diana "needed no royal title to generate her particular brand of magic".
But in 2015, Prince William played peacemaker and encouraged the Earl back into the family after naming his only daughter Charlotte Diana.
According to the Daily Mail, a palace insider said William "made it clear how much he misses his mother by making one of Charlotte's middle names Diana".
"He feels so deeply about his mother's memory he can't leave her brother out," they told the publication.
The insider also revealed that William doesn't want George growing up saying "'who is that man?' William wants it settled".
 

View this post on Instagram

 
Since Diana's passing, her younger brother has paid tribute to his sister in many ways.
After her death, Earl Charles had a temple built on the grounds of Althorp–their ancestral house, Diana's childhood home and her final resting place–dedicated to his late sister's memory.