Many speculated at first that the young tot may be Charles' youngest grandchild Archie Mountbatten-Windsor, others pointed out that it was actually more likely to be a snap of his cousin, Prince George. One follower commented: "How beautiful that you have a photo of Prince George on the background. Get well soon."'
While it is impossible to say for certain that the photograph does show the Duke and Duchess of Cambridge's eldest child, it seems likely as Prince Charles has previously shown off a photograph of George as a baby wearing a similar-looking outfit.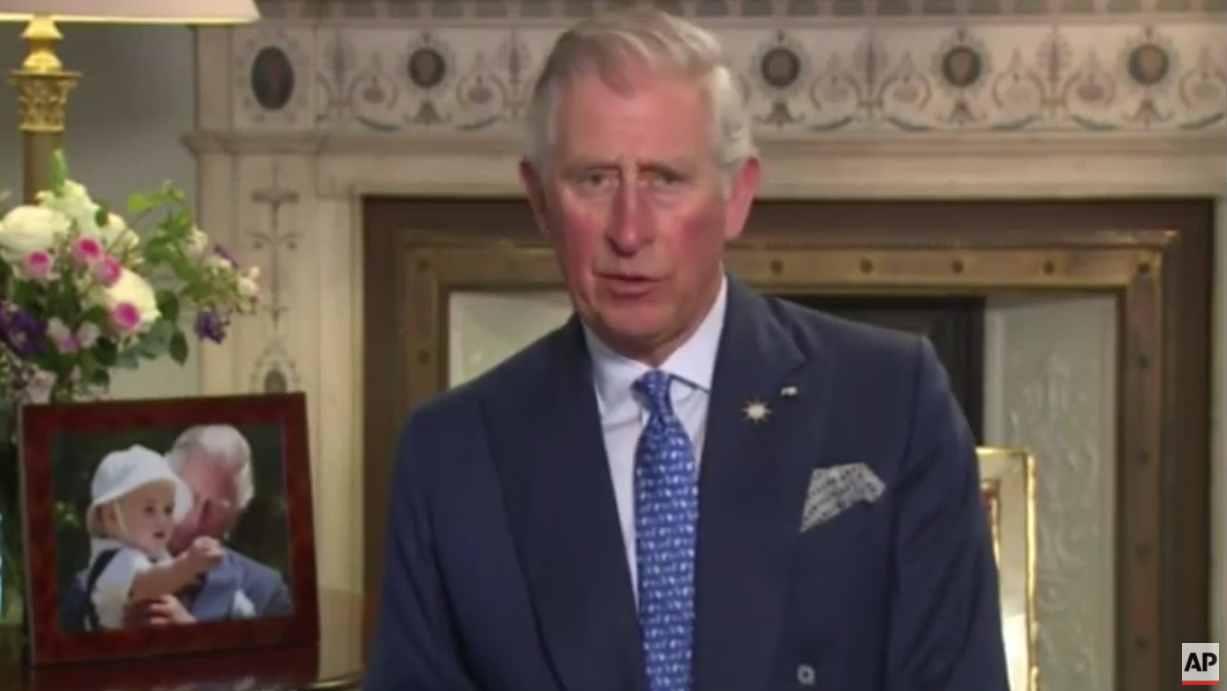 The photograph in question was shown to the public for the first time in 2015 when Charles recorded a similar video message to mark Earth Hour. As Charles addresses the public, a photograph can be clearly be seen to his right, which shows the Queen's eldest son cradling Prince George.
The biggest clue that the new photograph is of George is the white bucket hat that the baby prince is wearing, with his sweet outfit also bearing a resemblance to that shown in the recently revealed snap.
The video was shared on the official Clarence House Instagram account on Wednesday.
"Having recently gone through the process of contracting this coronavirus, luckily with relatively mild symptoms, I now find myself on the other side of the illness but still in no less a state of social distance and general isolation," the prince says in the video. "As we are all learning, this is a strange, frustrating and often a distressing experience when the presence of family and friends is no longer possible and the normal stresses of life are suddenly removed.
"At such an unprecedented and anxious period in all our lives, my wife and I are thinking particularly of all of those who have lost their loved ones in such very difficult and abnormal circumstances and of all of those who are having to endure sickness, isolation, and loneliness."