https://www.instagram.com/p/B0ffO6GlvJ6/
She admitted she was left "speechless" when she received Michelle's answers to her questions, and ended up regretting now digging deeper and asking more having read the in-depth answers.
Read more: New photo of Meghan as she confirms role with high-profile magazine Vogue
When asked what motherhood has taught her, Michelle, 55, admitted it had been "a masterclass in letting go". Michelle shares two daughters Malia and Sasha with her husband Barack.
While she explained that she tried to stop anyone or anything hurting her daughters at first, she has slowly learned that her place is to step back and let them develop in their own, individual ways, into the women they're now becoming – not who she wished they were.
Read more: 'They don't make it easy': Meghan opens up on public pressure of royal life
"Motherhood has also taught me that my job is not to bulldoze a path for them in an effort to eliminate all possible adversity," she added. "But instead, I need to be a safe and consistent place for them to land when they inevitably fail; and to show them, again and again, how to get up on their own."
https://www.instagram.com/p/B0gPJ6Il7Sp/
Meghan's next question then expanded on the topic, asking Michelle what her advice to her daughters would be.
At this point Michelle reflected slightly on her own childhood, and advised her daughters not to simply check off boxes they believe need to be checked. Instead, she said they needed to try different things to find what feels right.
Using her own past as an example, Michelle said she initially believed she wanted to be a lawyer, but it took a few years for her to realise that wasn't right for her.
"As a younger woman, I spent too much time worrying that I wasn't achieving enough, or I was straying too far from what I thought was the prescribed path," she added to the publication. "What I hope my daughters will realise a little earlier is that there is no prescribed path, that it's OK to swerve, and that the confidence they need to recognise that will come with time."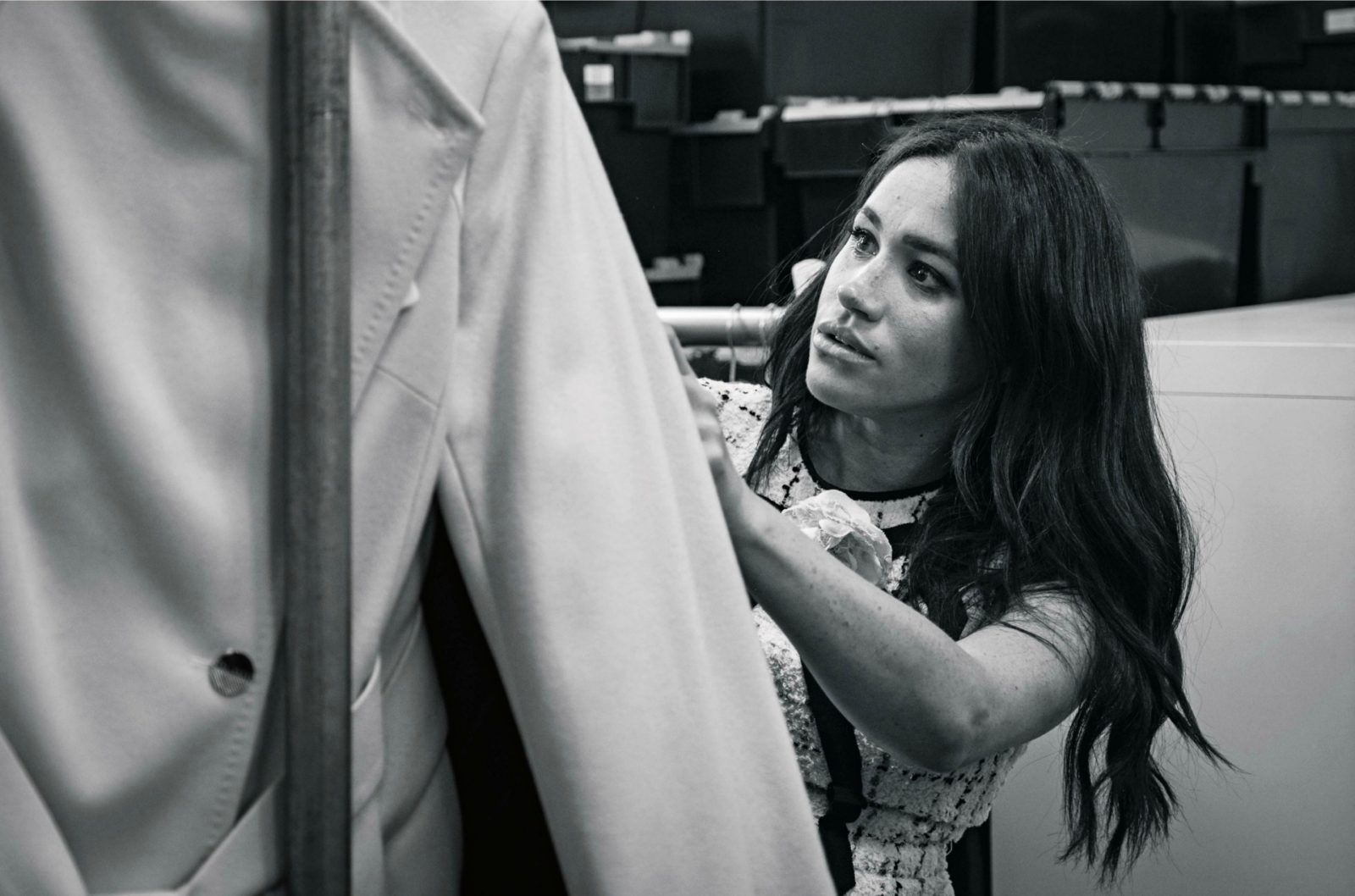 Read more: Glamorous Meghan wows in sheer black dress alongside Harry for date night
Meghan, who now has baby Archie since carrying out the interview, then asked how that advice would differ if Michelle had sons – but she confirmed it would remain exactly the same, as her own father had done with her and her brother as it's important to "treat boys and girls exactly the same".
Moving on, Meghan then delved into the former first lady's charity work with Girls Opportunity Alliance, an education charity for younger girls.
Michelle described the number of girls missing out on education as a "tragedy" and revealed she'd been inspired by her own education and the effect it had on her life when setting up the charity.
However, one of Michelle's favourite questions from the duchess came when she was asked what her 15-year-old self would say to her now.
Read more: Prince Harry's sweet dance with Meghan's 'idol' after introducing her to Archie
https://www.instagram.com/p/B0gjlawFxaJ/
"I had a lot of fun when I was 15, but when it came right down to it, teenage-me was pretty by the book," Michelle told Meghan.
However, she insisted her younger self would feel great pride at how far she'd come, before joking: "If I'm being honest, she'd probably smile about how cute my husband is, too."
The interview came to an end with a wild card question, as Meghan asked Michelle for her favourite sound.
Read more: Girls' day out: Catherine, Meghan and Pippa are all smiles together at Wimbledon
Michelle took her answer back to the core of the interview – motherhood – revealing it would be listening to her daughters sleeping as newborns.
"Don't get me wrong, early parenthood is exhausting. I'm sure you know a thing or two about that these days," she joked. "I'm so excited for you and Harry to experience that, Meghan. Savour it all," she added.
The September issue of British Vogue, guest-edited by The Duchess of Sussex, is available on newsstands and digital download on Friday, August 2.
What do you think of Meghan's interview with Michelle Obama? How would you have answered these questions? Do you think the guest editing role was a good idea?