Her makeup was simple, enchanting her natural beauty and making her look as flawless as ever.
The Duchess also wore a vibrant blue fascinator and a small clutch bag, as well as coordinating blue heels.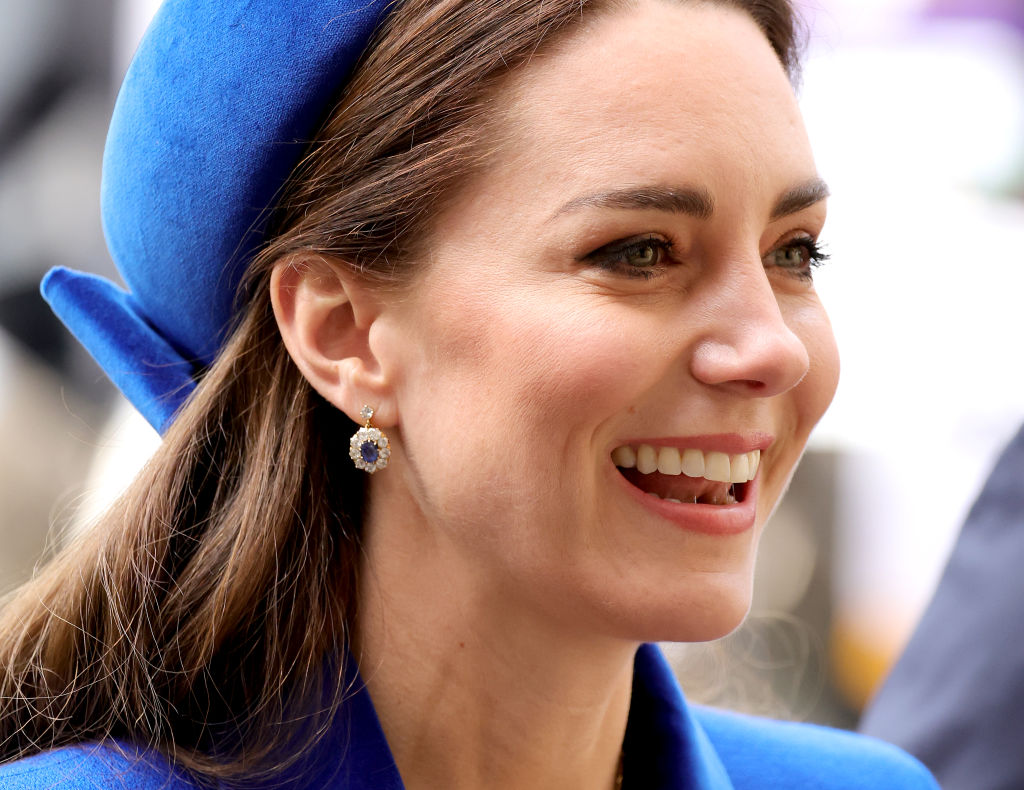 Eagle-eyes blogger The Court Jeweller pointed out on Twitter that Kate's jewellery, a sapphire and diamond earrings, were the same ones she also wore to meek Ukraine's President Volodymyr Zelensky back in 2020.
The 95-year-old monarch's decision to not attend the service is understood to be a precautionary measure and practical move, rather than a new health issue.
However, the Queen took the occasion to issue a statement reaffirming her commitment to the crown.
"In this year of my Platinum Jubilee, it has given me pleasure to renew the promise I made in 1947, that my life will always be devoted in service," she said.
Other royal family attendees included the Duchess of Cornwall and the Queen's cousin Princess Alexandra.