This wouldn't be the first time Mirren faced a hilariously awkward encounter with the Royal Family, confessing she "embarrassed" herself when she panicked and spoke "gobbledygook" while having a conversation with Her Royal Highness over tea.
Mirren recalls being escorted from a room with over 200 people to a smaller, more intimate, gathering of people including the Queen and her late husband Prince Philip.
"So I walk in, and there's like eight people sitting around a table. Prince Philip, the Queen, a Sheik of somewhere or other and a couple of horsey people," explained the actress.
"I know absolutely nothing about horses, at all, and the Queen knows everything about horses."
A panicked Mirren then "desperately tried to make polite conversation" while reaching for milk for her tea.
"The milk is on the other side of Prince Philip and I want some milk in my tea, but my brain goes completely dead and I cannot remember how to address Prince Philip," she continued.
"Is it rude to ask him to pass the milk? Or should I just ask for a lackey?
"I finished up not having any milk. I just couldn't sort it out. It's a lesson in embarrassment, but they were lovely, they were utterly gracious."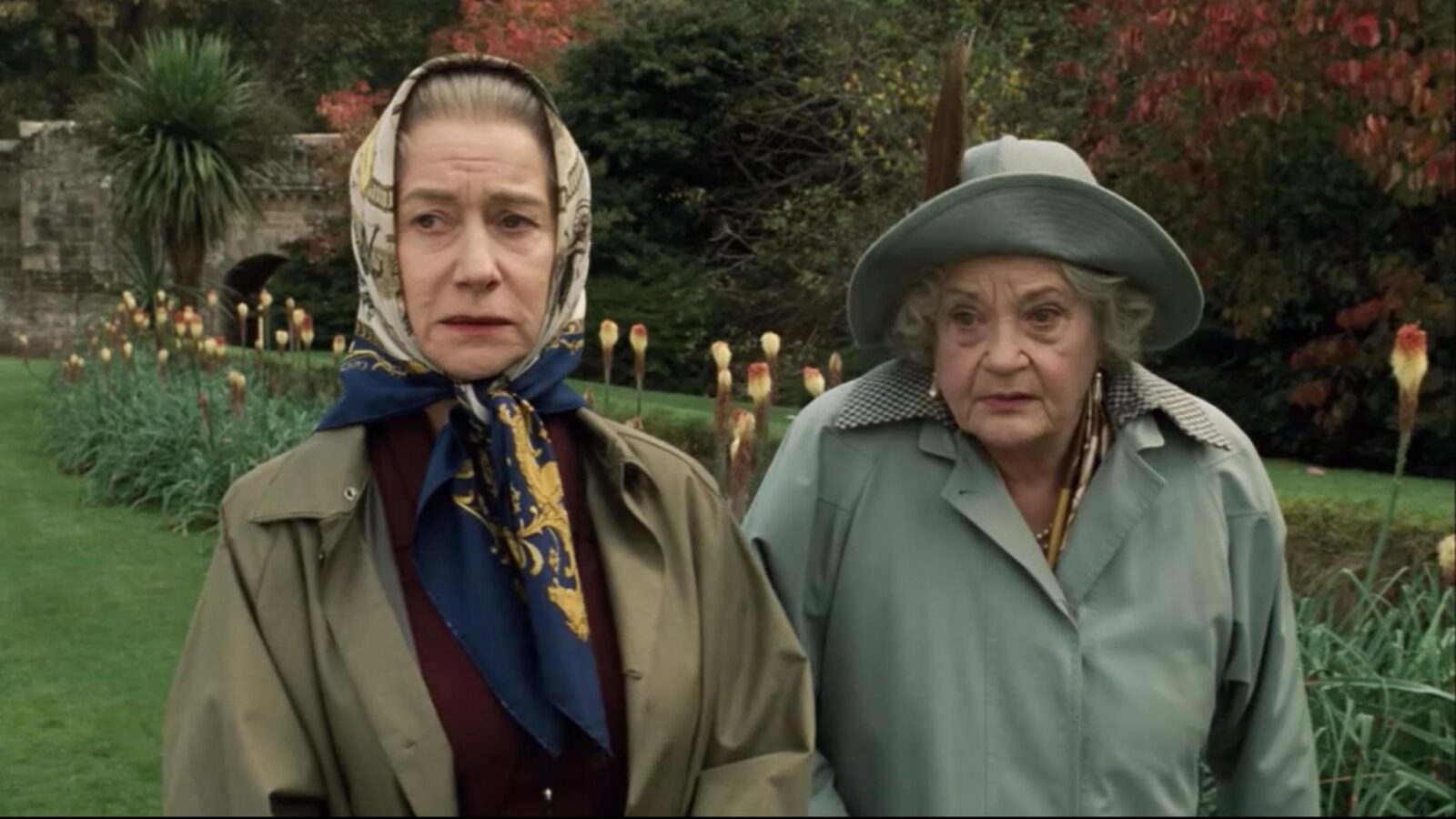 Mirren's invitation for tea with the Queen was not the only interaction she had with Her Majesty, the actress recently revealed that she wrote a letter to the Monarch to acknowledge that she understood she would be portraying a very sensitive moment in the Queen's life.
"I realised we were investigating a profoundly painful part of her life, so I wrote to her," Mirren told Radio Times.
"How do you write to your queen? Was it Madam, or Your Highness, or Your Majesty?
"I said, 'We are doing this film. We are investigating a very difficult time in your life. I hope it's not too awful for you.'
"I can't remember how I put it. I just said that in my research I found myself with a growing respect for her, and I just wanted to say that.
"She didn't write back, of course, but her secretary did. You know, 'Yours sincerely, da di da di da,' on behalf of the Queen."
Speaking with The Hollywood Reporter, Mirren said she was "quite nervous" to portray the Queen, unsure of how it would be received by both the public and the Monarchy.
Since the release of the movie, Prince Harry and Prince William have been the only Royal Family members to comment on the film.